These before-and-after yard makeovers prove that it doesn't necessarily require tons of effort or a huge budget to make a major impact in your yard. From boosting your curb appeal to re-envisioning an unused space in the backyard, there are so many ways to elevate your home's exterior environment. Perhaps you've been dreaming about creating that outdoor dining patio to entertain guests? Or maybe adding window boxes on the front with luscious blooms? While some of these ho-hum yards were completely transformed by building courtyards or outdoor fire pits, for others just a few, small tweaks—like adding some tidy shrubs or healing a patchy lawn—created huge improvements to a yard's overall curb appeal. Whether you're looking to make dramatic or subtle changes, these jaw-dropping makeovers will surely inspire your next project.
This Yard Was Barren
The lackluster yard of this 1935 Oklahoma City Tudor looked like something out of «The Wizard of Oz.» It was certainly in need of some maintenance and landscaping.
Now It's Bursting with Tulips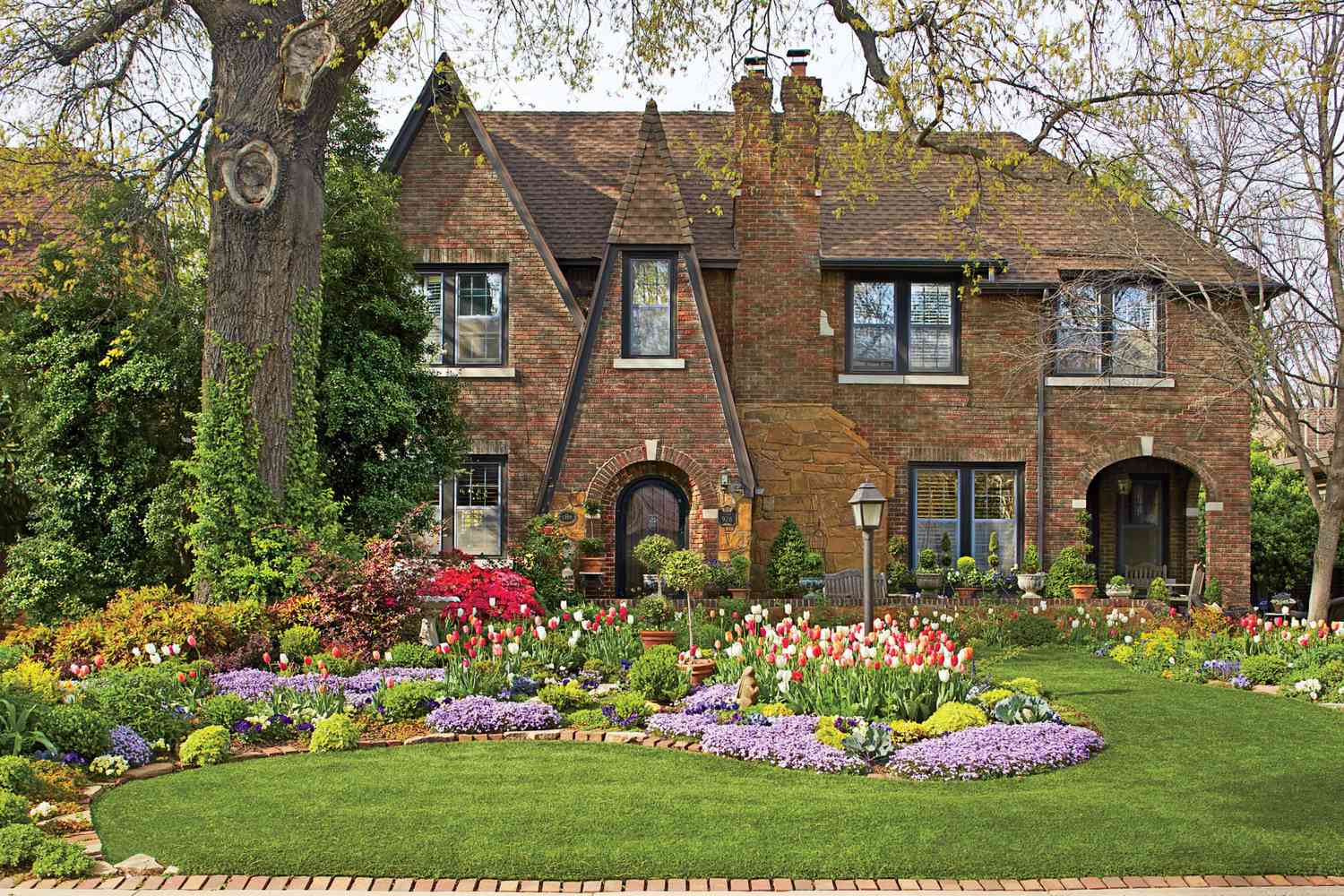 With the help of 800 tulip bulbs, the homeowner breathed new life into the yard. A beautiful and vibrant display of colorful flowers now delight throughout.
This Yard Lacked Interest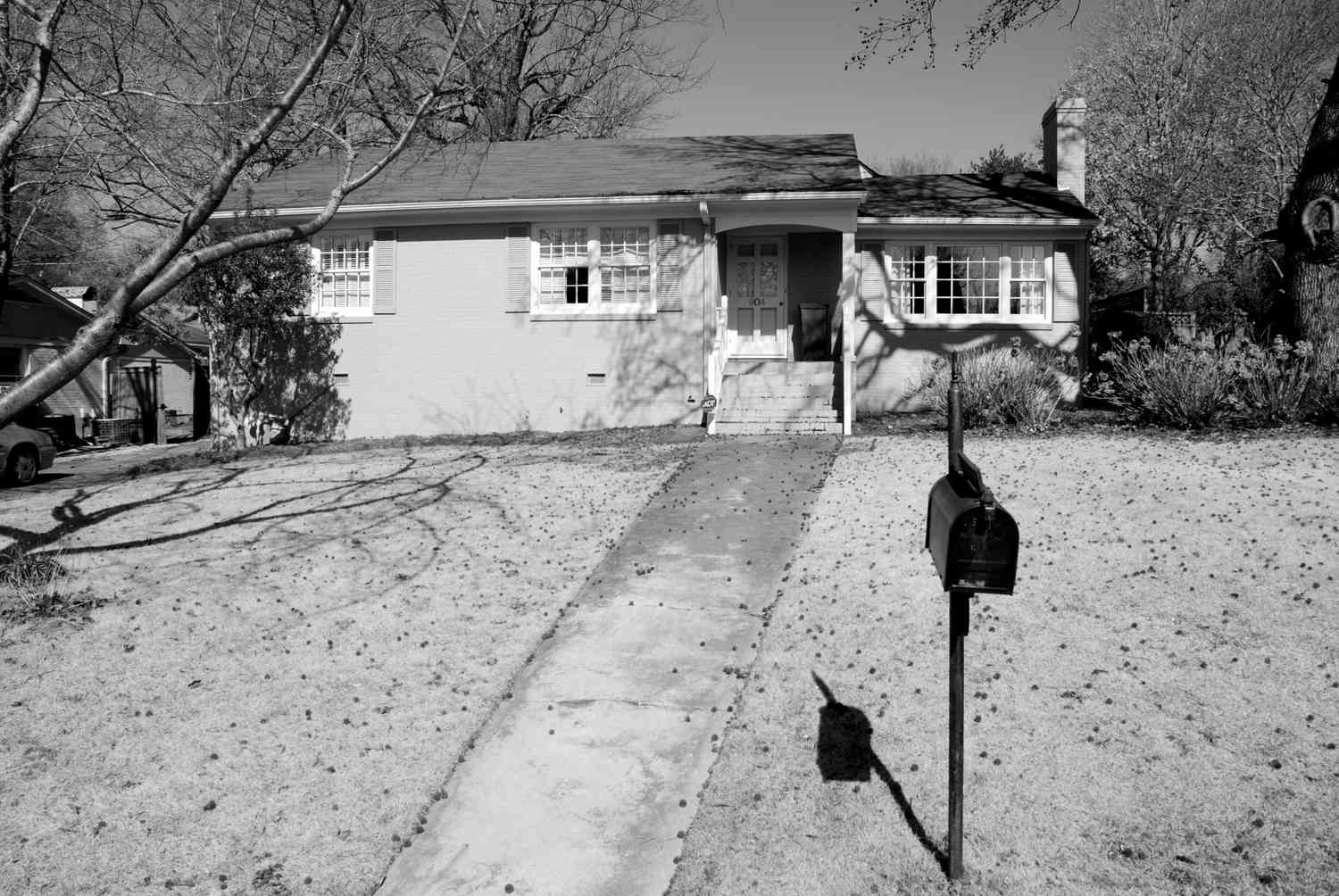 This large yard was awkwardly cut in two by a long, dull sidewalk. With minimal landscaping and a hidden entryway, it was lacking curb appeal and desperately in need of a wow-factor.
Now It Creates a Warm Welcome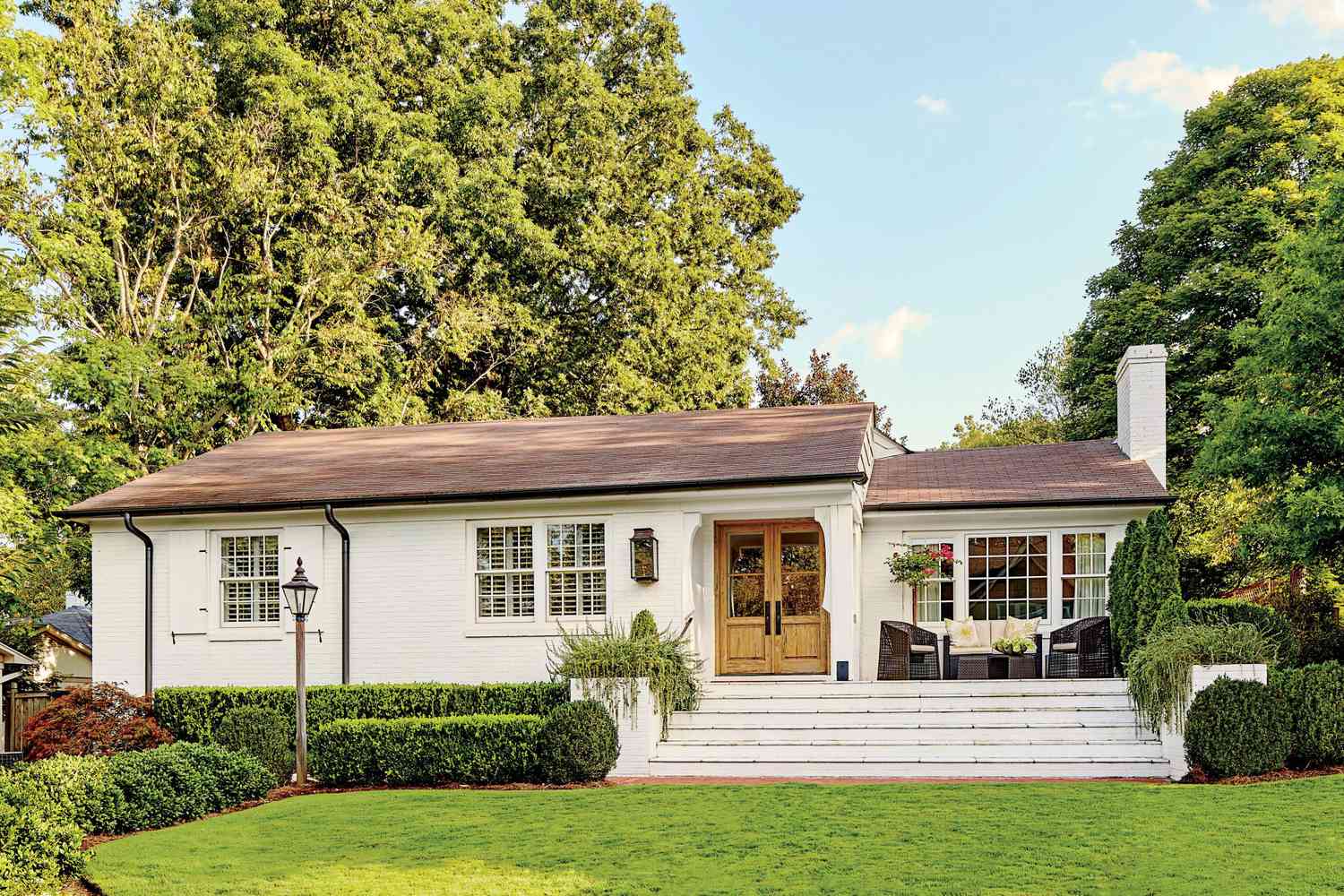 With a few changes and additions, this one-story home got a whole new look. The sidewalk was removed, steps extended, and front door replaced to create a welcoming porch enhanced with a boxwood border to give structure to the yard. Rosemary and cascading greenery soften the look of the new brick entry.
This Yard Was Covered by a Deck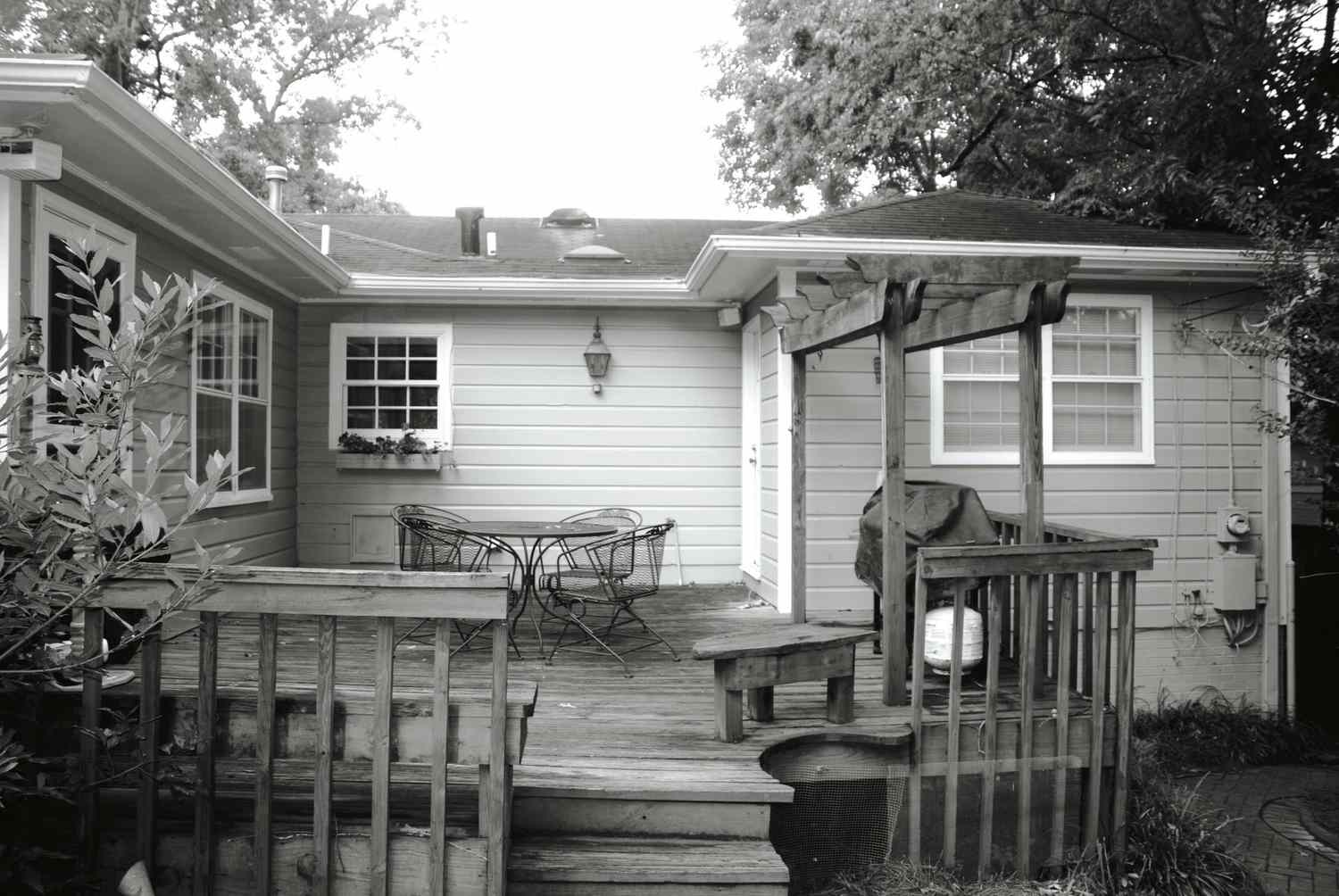 There's nothing wrong with a good deck. However, the homeowners were looking for something that gave the feeling of a permanent outdoor living space.
Now the Backyard Is a Spot for Entertaining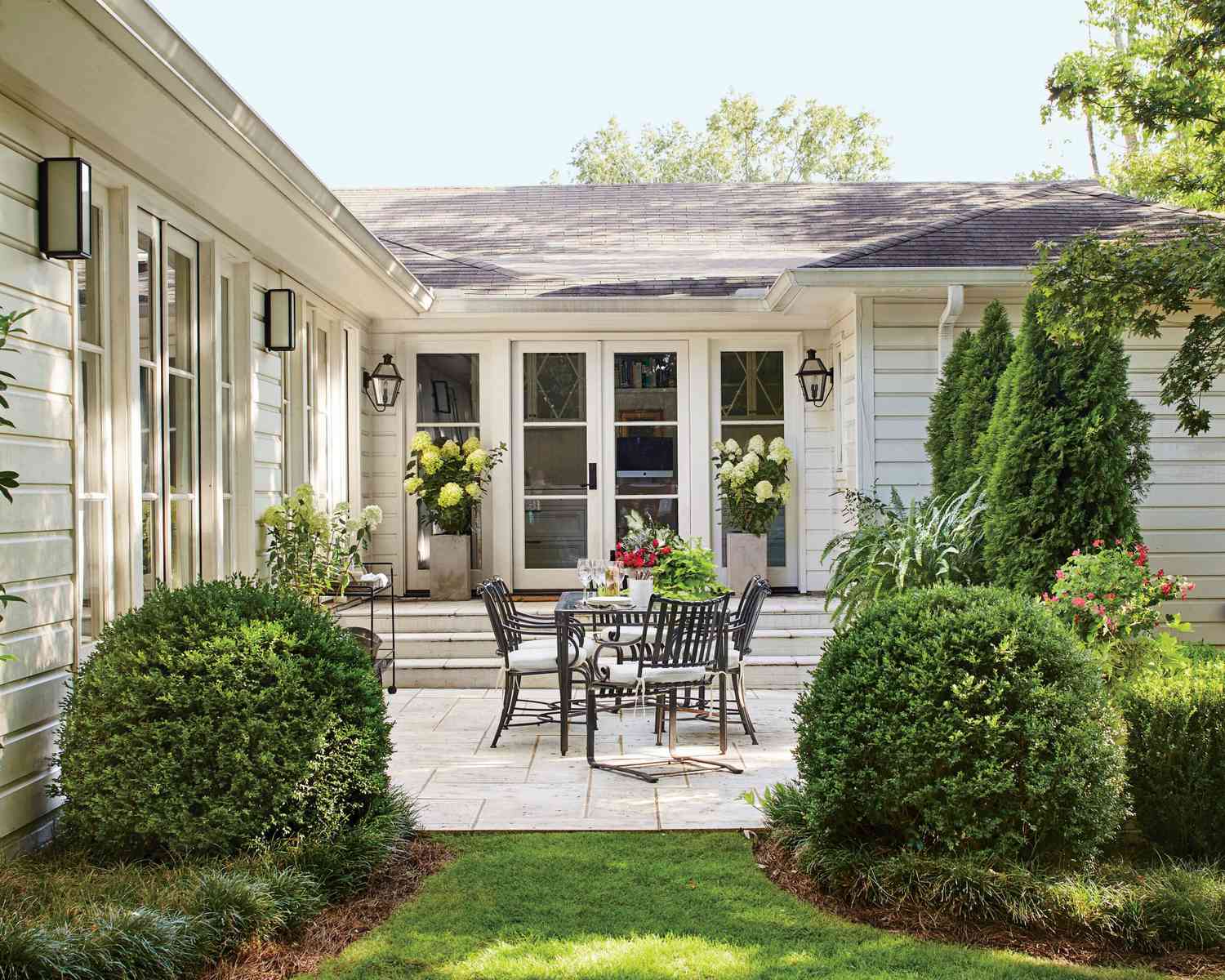 The ramshackle deck was torn out and replaced with beautiful pavers in a color that blends with the home's exterior. With a whole new feel, the patio now blends effortlessly into the yard boasting new, lush bushes to create a distinct space.
This Yard Was a Sad-Looking Entry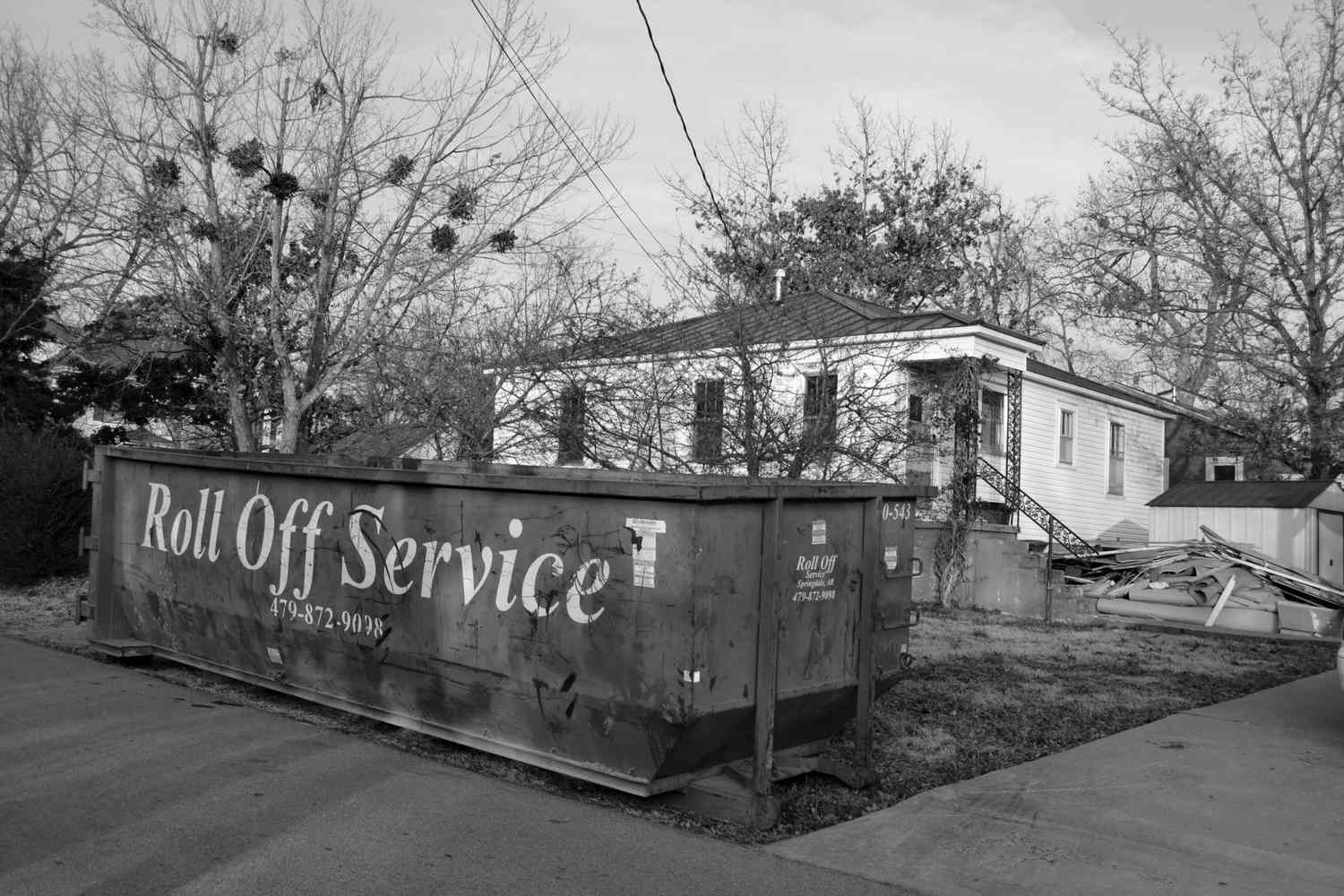 The small side yard area lacked inspiration and needed a focal point. The potential of this space was just waiting to be unlocked.
Now It's a Serene Oasis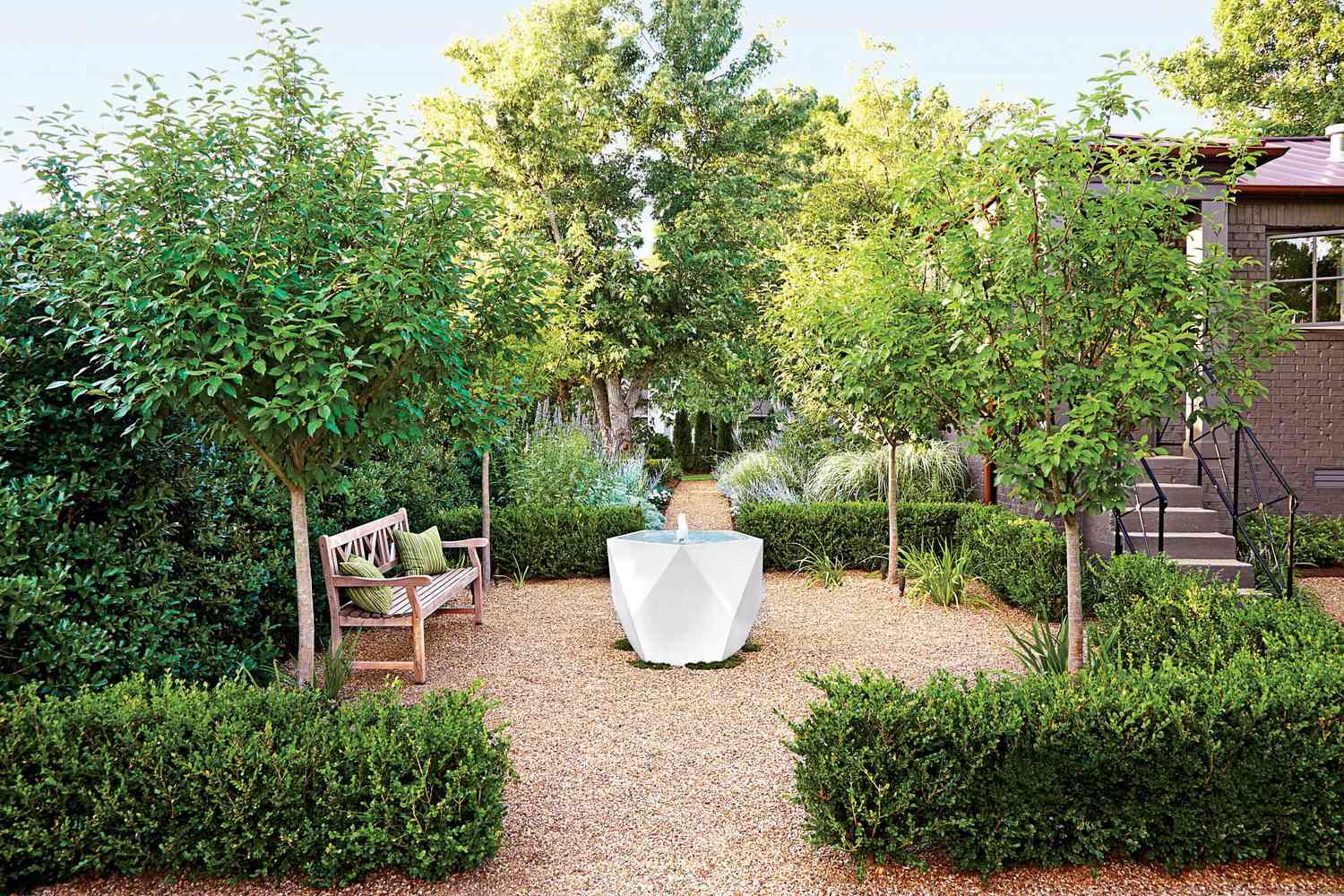 The space was completely reimagined. Now, it is a secluded, stunning retreat complete with a tranquil water fountain, inexpensive gravel, and a boxwood border.
This Yard Was a Carport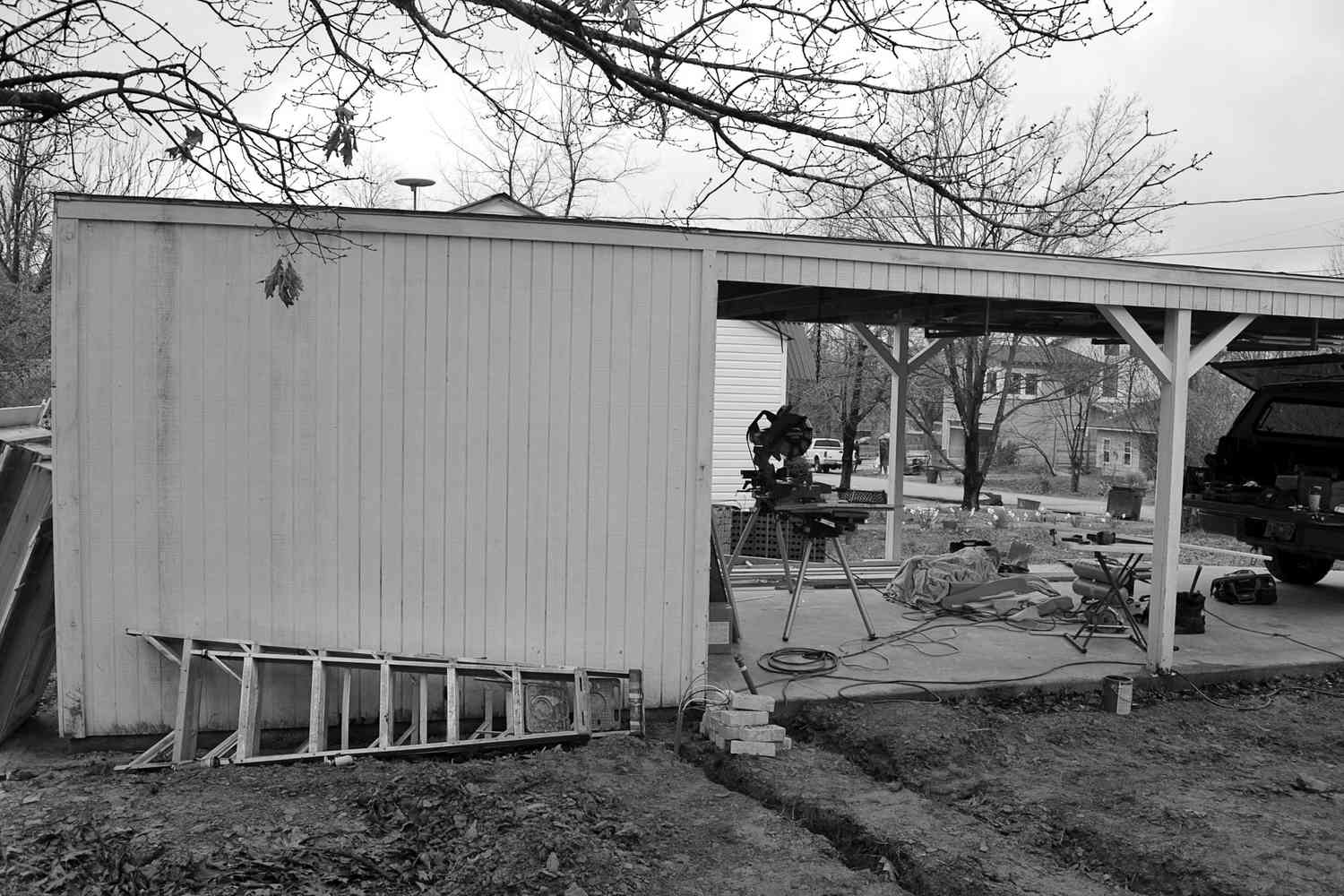 This dilapidated carport took up much of the backyard of this home and certainly didn't add to the appeal. Unused and unloved, this space was in need of a makeover.
Now It's a Rear Courtyard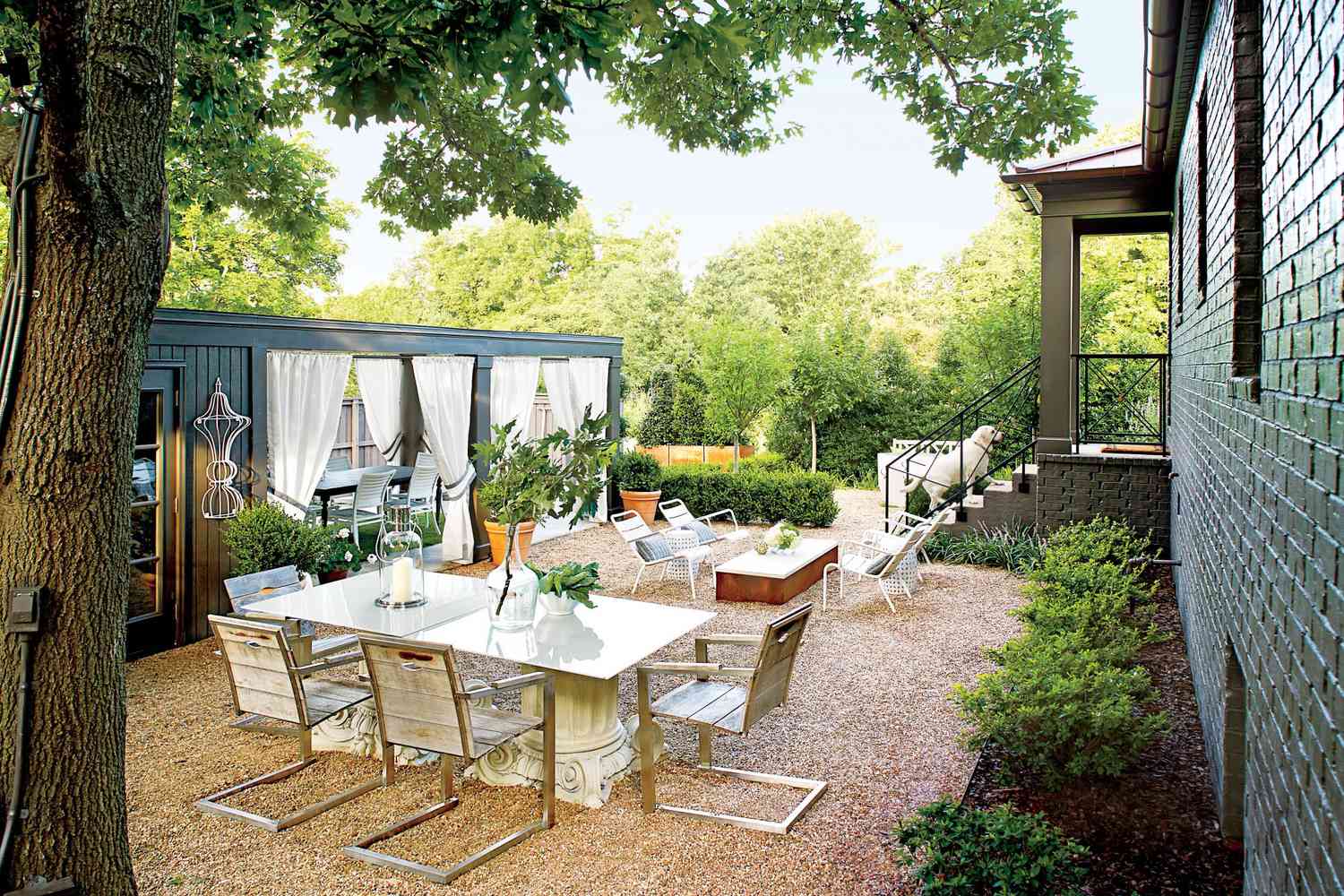 While retaining the carport structure for practical use, this homeowner added weather-resistant outdoor curtains and a fresh coat of paint to dress it up. The courtyard now doubles as a seating area and dining space—making it ideal for outdoor entertaining.
This Yard Lacked Shade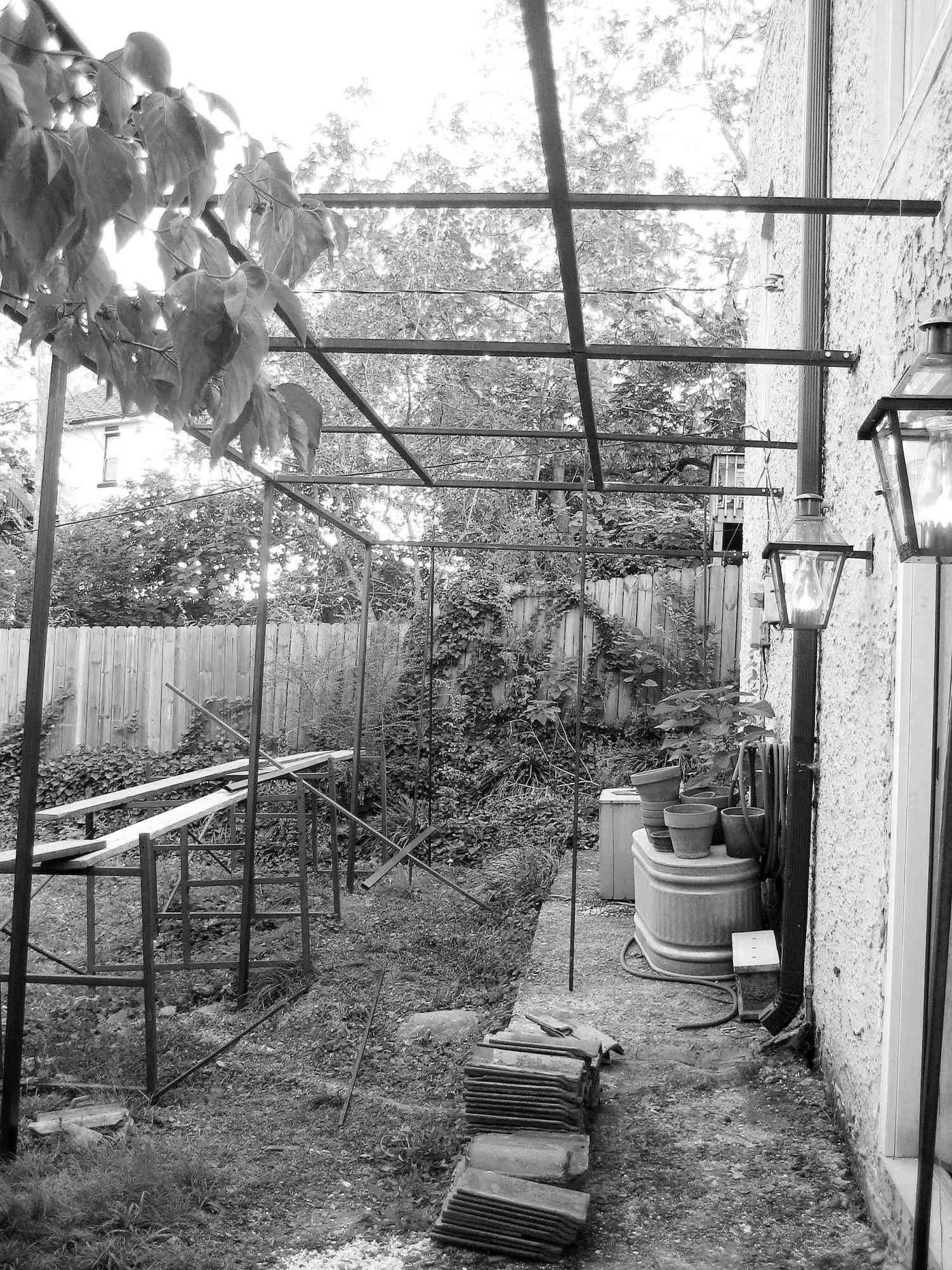 After losing a 100-year-old hickory tree in this unfinished backyard, the homeowners lacked a shady spot to beat the summer heat. Without shade, this yard would go underused during hot summer months.
Now It's an Outdoor Dining Room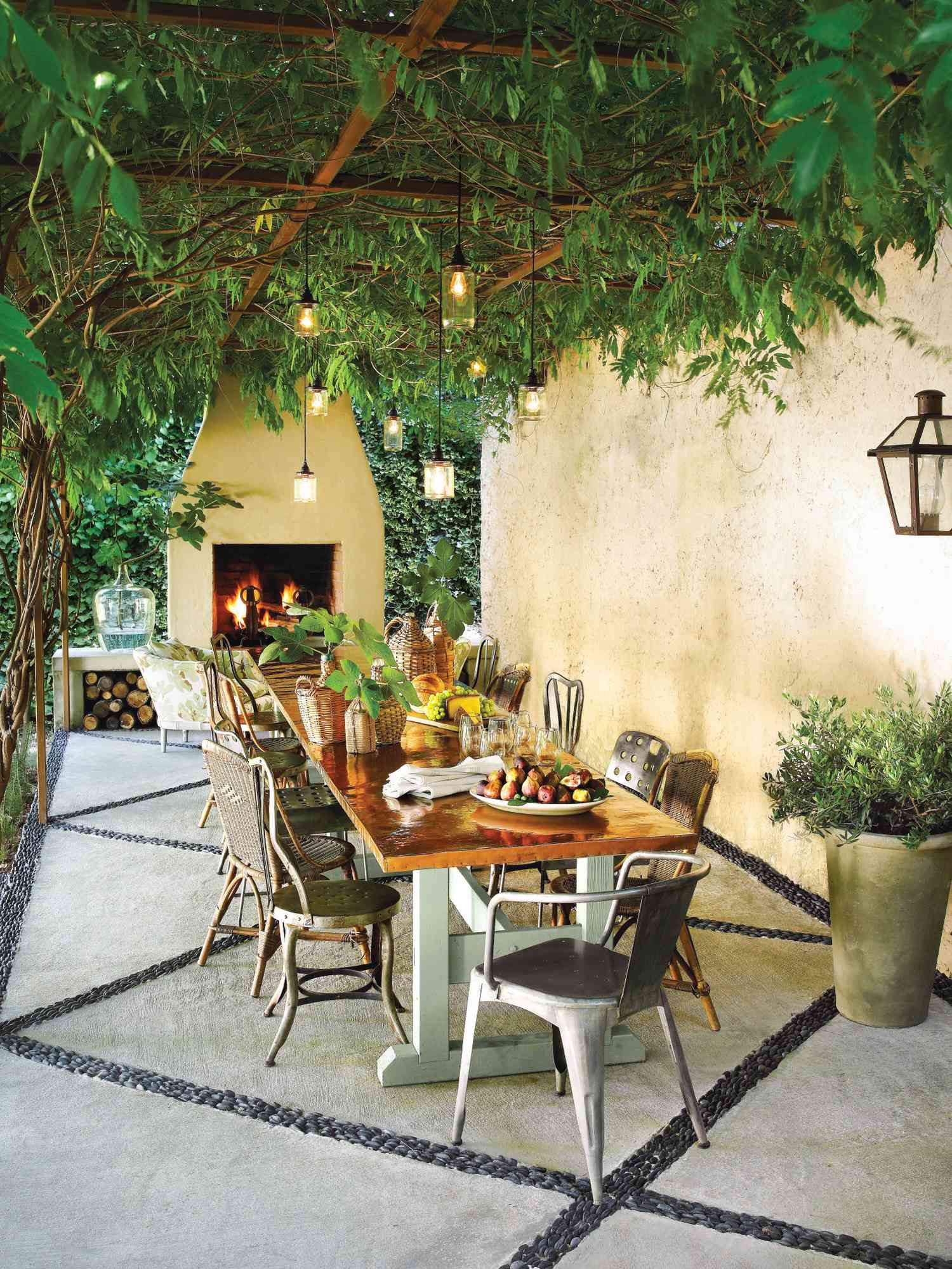 A beautiful fireplace, iron pergola draped in wisteria, and an intricate patio design act as the foundation of this outdoor dining room. A long dining table with mismatched metal chairs and twinkling pendant lights complete the space.
This Small Backyard Lacked Allure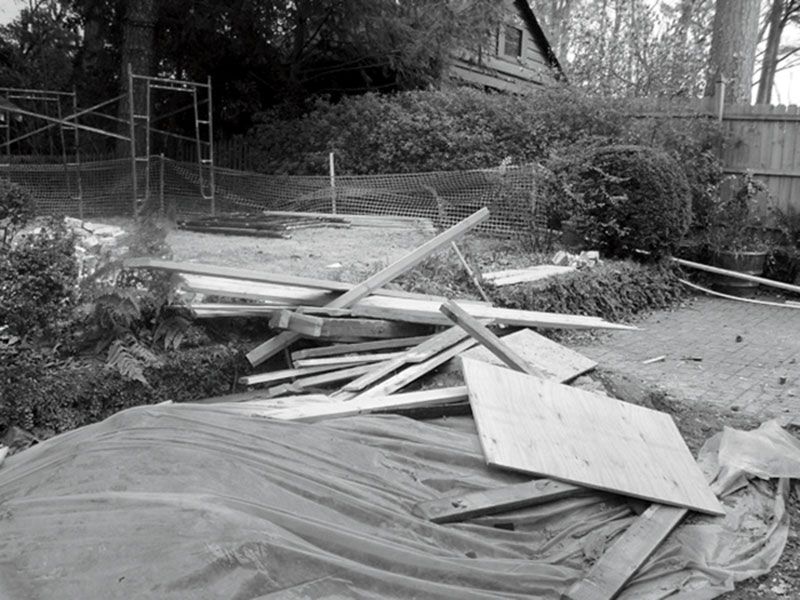 This yard is definitely a fixer-upper. The homeowners were looking for less grass for minimal upkeep while adding an outdoor living space.
Now It's a Low-Maintenance Courtyard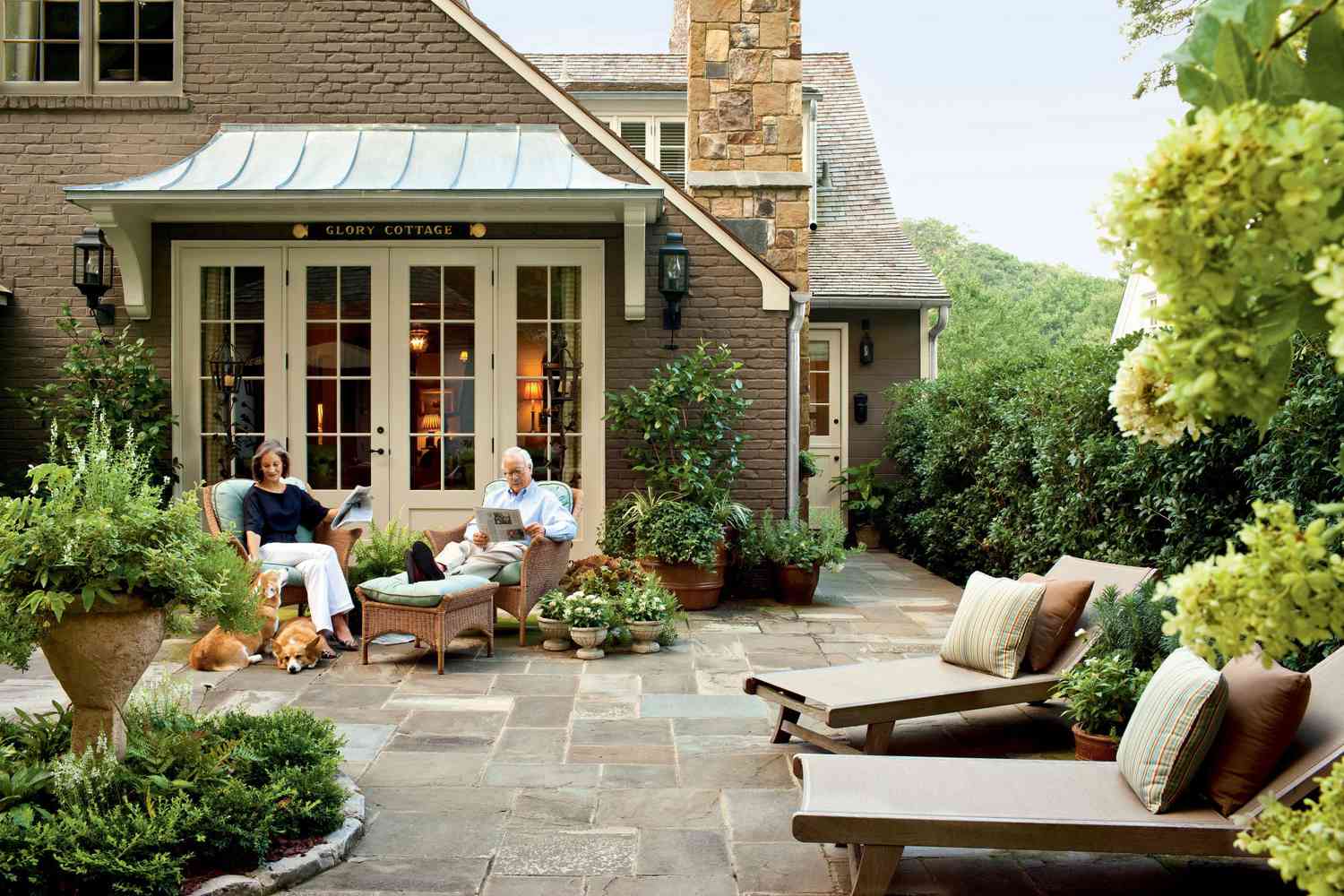 Beautiful pavers and low-maintenance landscaping have created a space perfectly suited for the homeowners to enjoy. The courtyard now acts as an extension of the home for true indoor-outdoor living.
This Front Yard Was Overgrown
This lovely house was being overshadowed by an unkept lawn. Overgrown landscaping in the front yard detracted from the home's curb appeal.
Now It Shows Off the Curb Appeal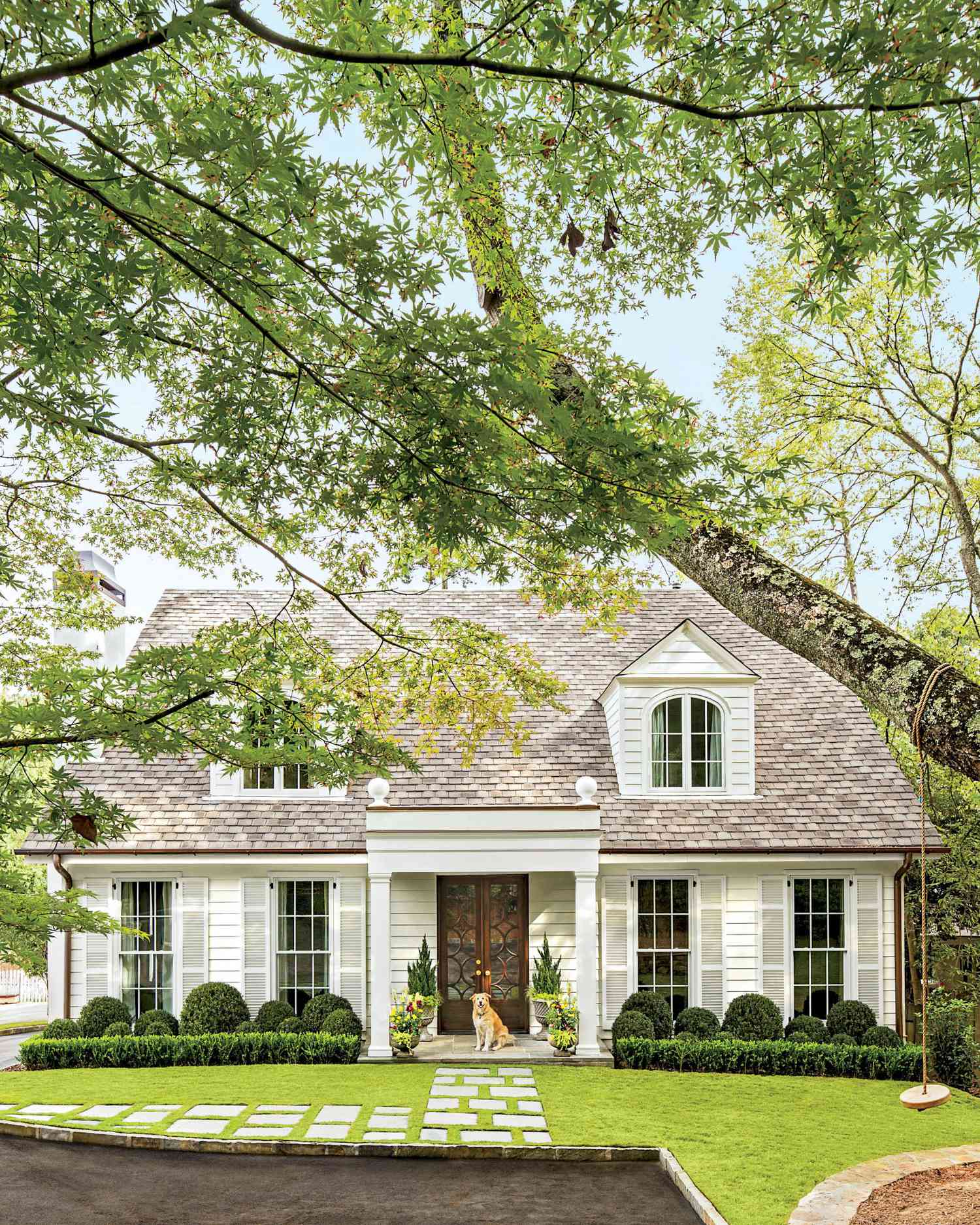 A cluster of American boxwoods behind a manicured boxwood hedge keeps the landscape simple and classic—just like the home's updated exterior. New pavers and clean lines help create a defined lawn.
This Backyard Was for the Kids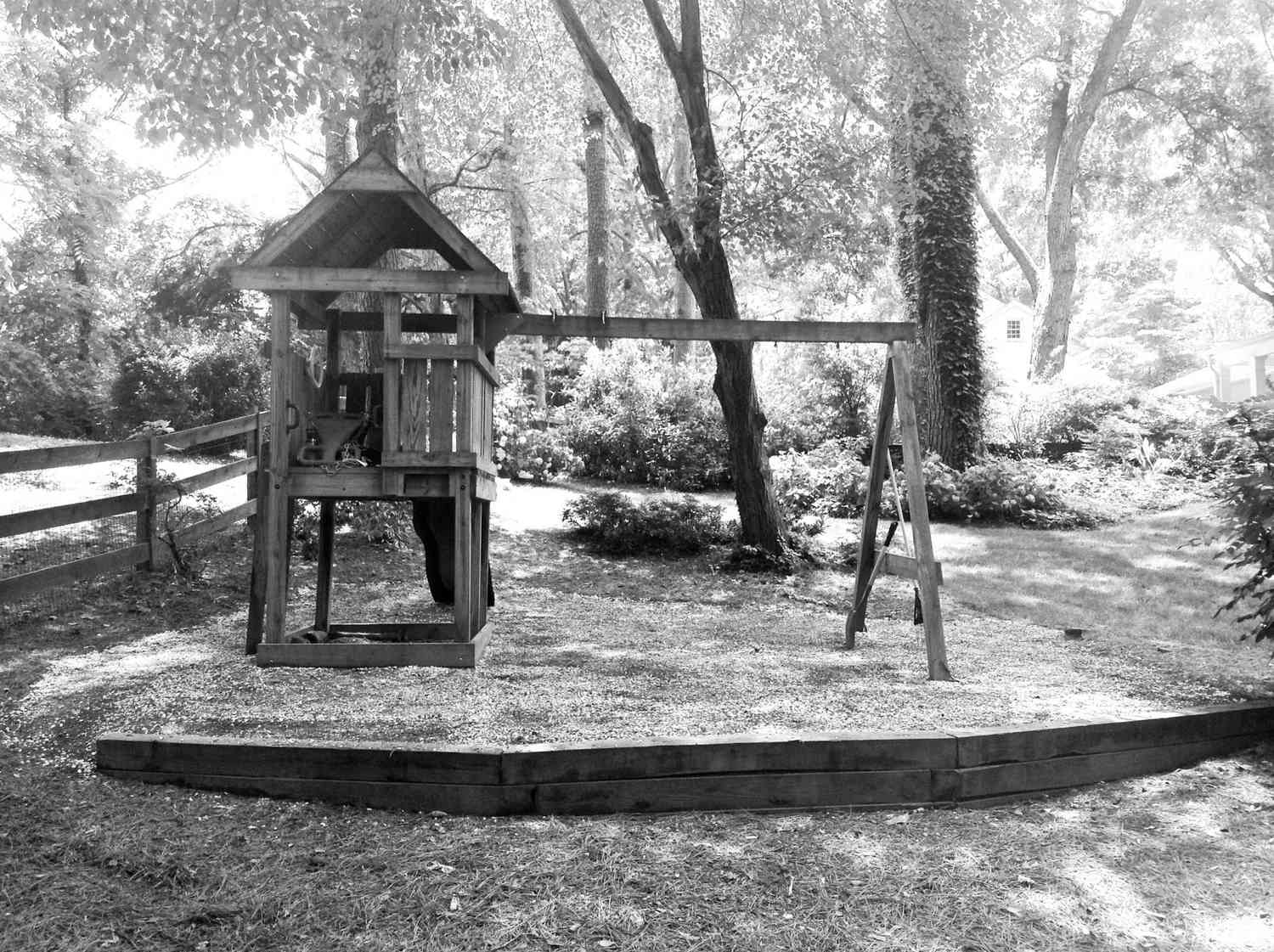 A once beloved swing set took up much of this yard. Now outgrown by the homeowners» children, the space needed an updated purpose.
Now It's a Grown-Up Gathering Place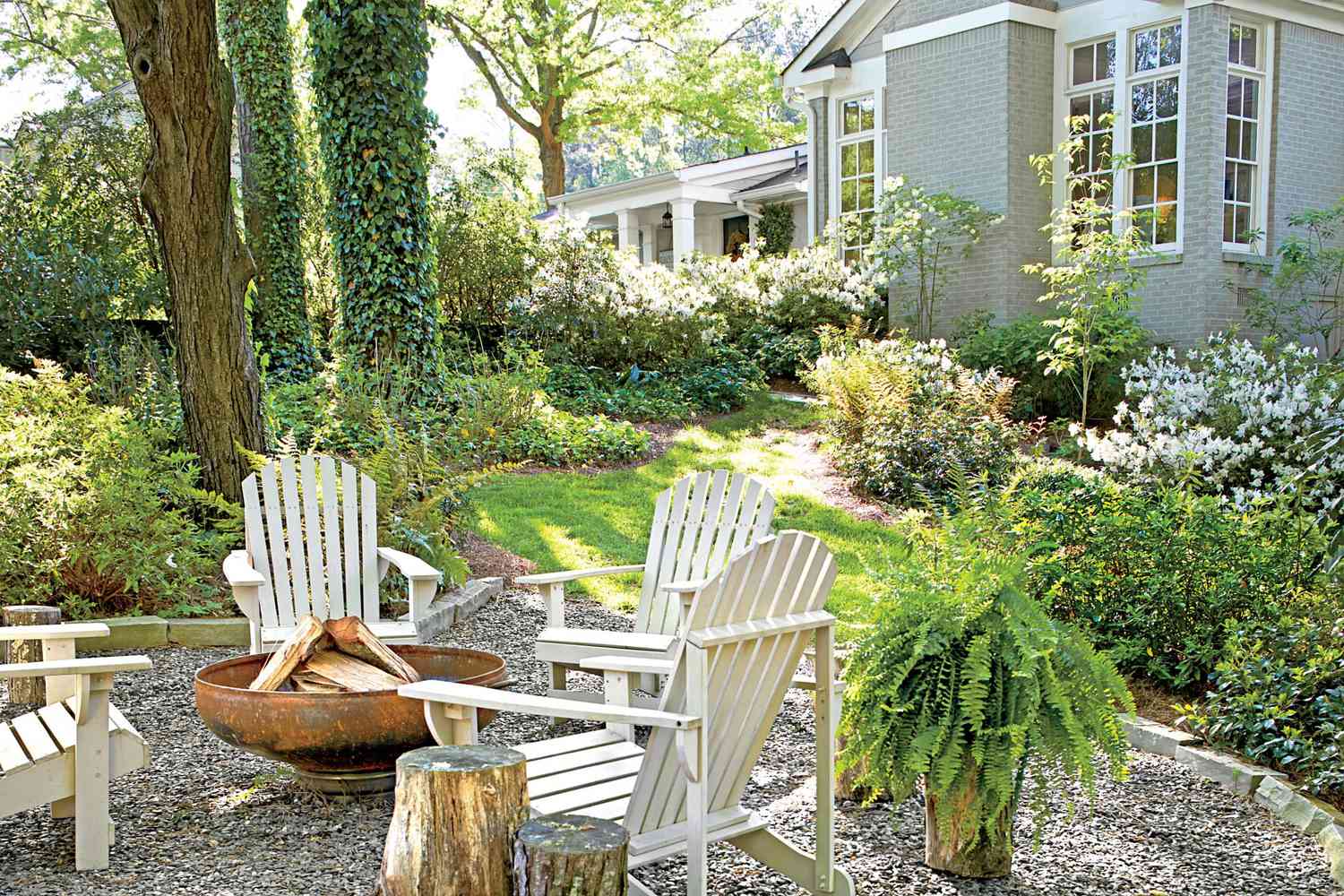 Adirondack chairs, a gravel surface with a stone border, and a rustic metal fire pit surrounded by lush greenery makes the renovated space an ideal spot for gathering on chilly evenings.
This Backyard Was Just Used for Entry to the Basement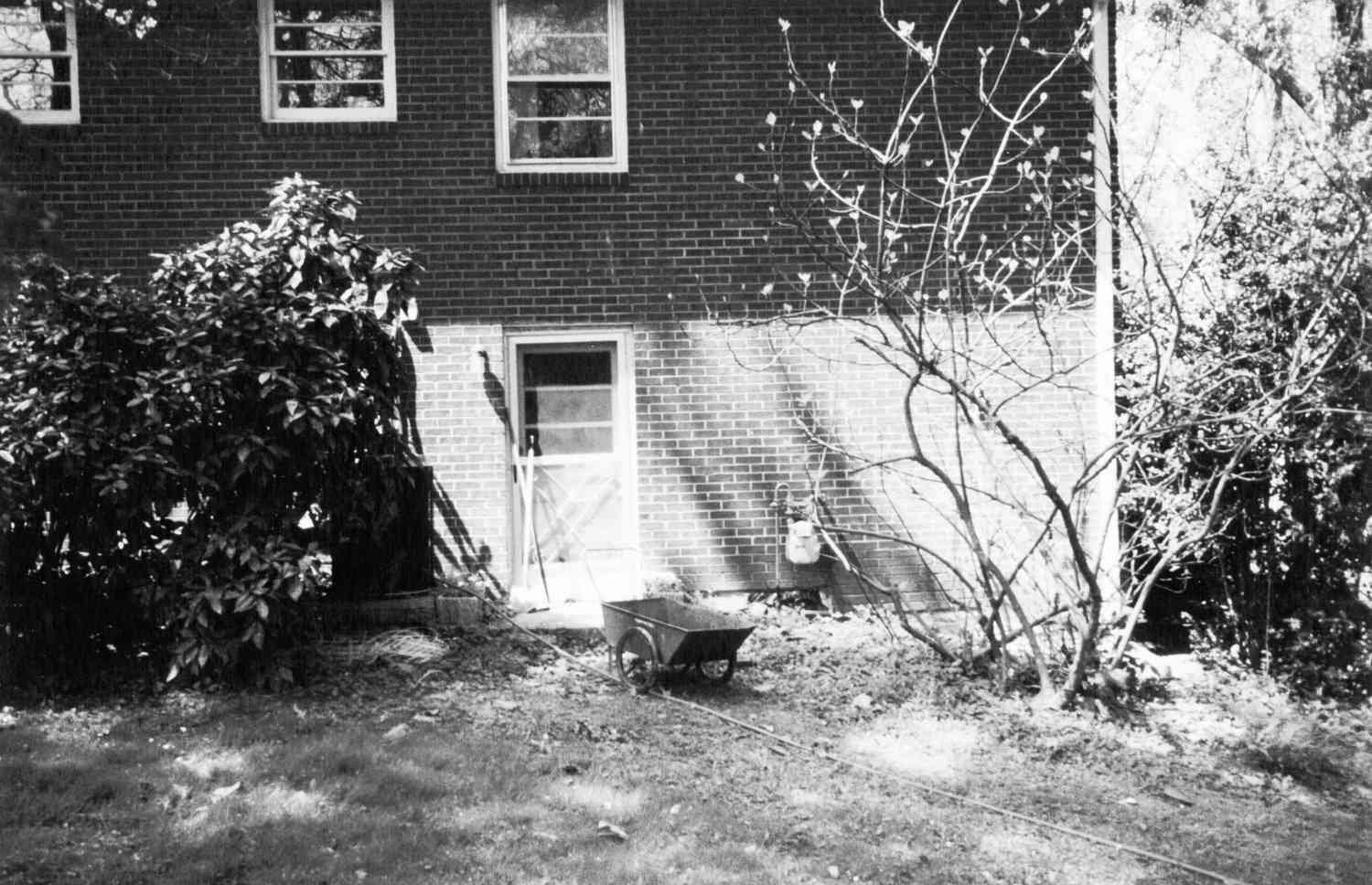 This forgotten rear entrance to the basement was an eyesore. It also lacked function.
Now It's a Pergola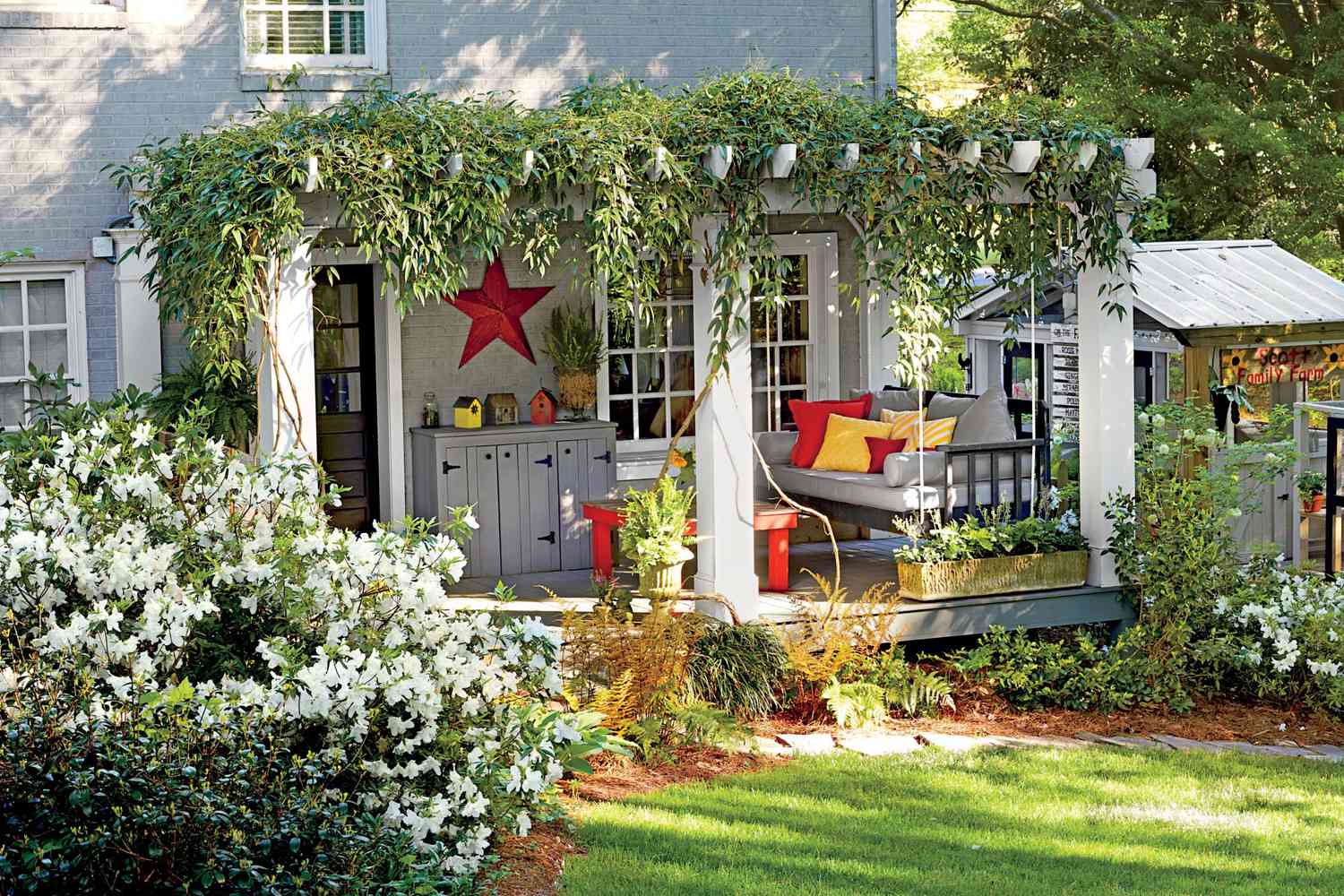 The homeowners relocated the existing large shrubs and added a simple deck and vine-covered pergola to create and outdoor oasis. The space is now used as a shady spot for relaxing on warm summer days.
This Front Yard Was a Bit Dull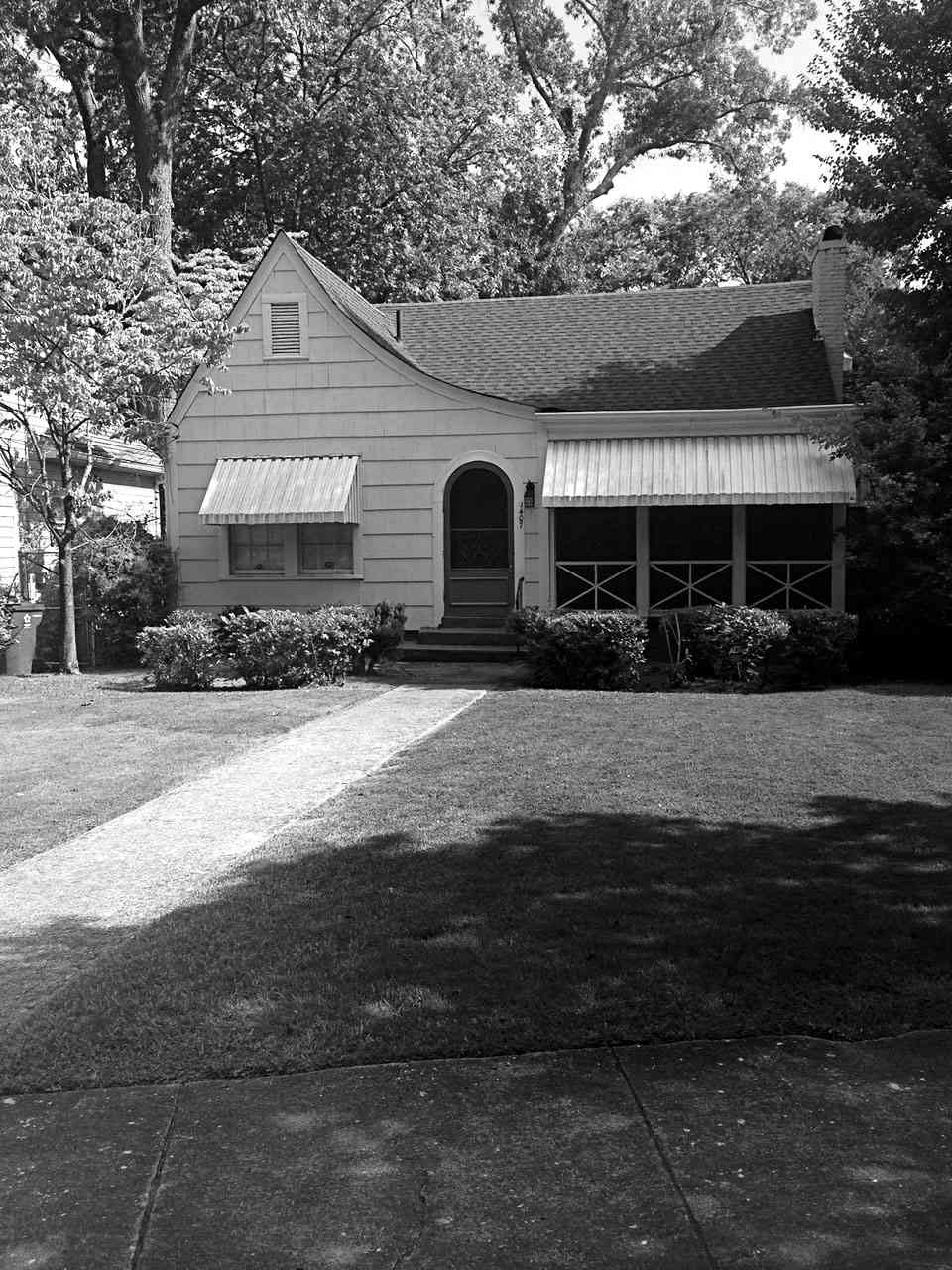 The landscaping and front exterior of this home was out of date and incomplete with just a few scraggly bushes. All it needs is a little TLC.
Now It's a Cottage Charmer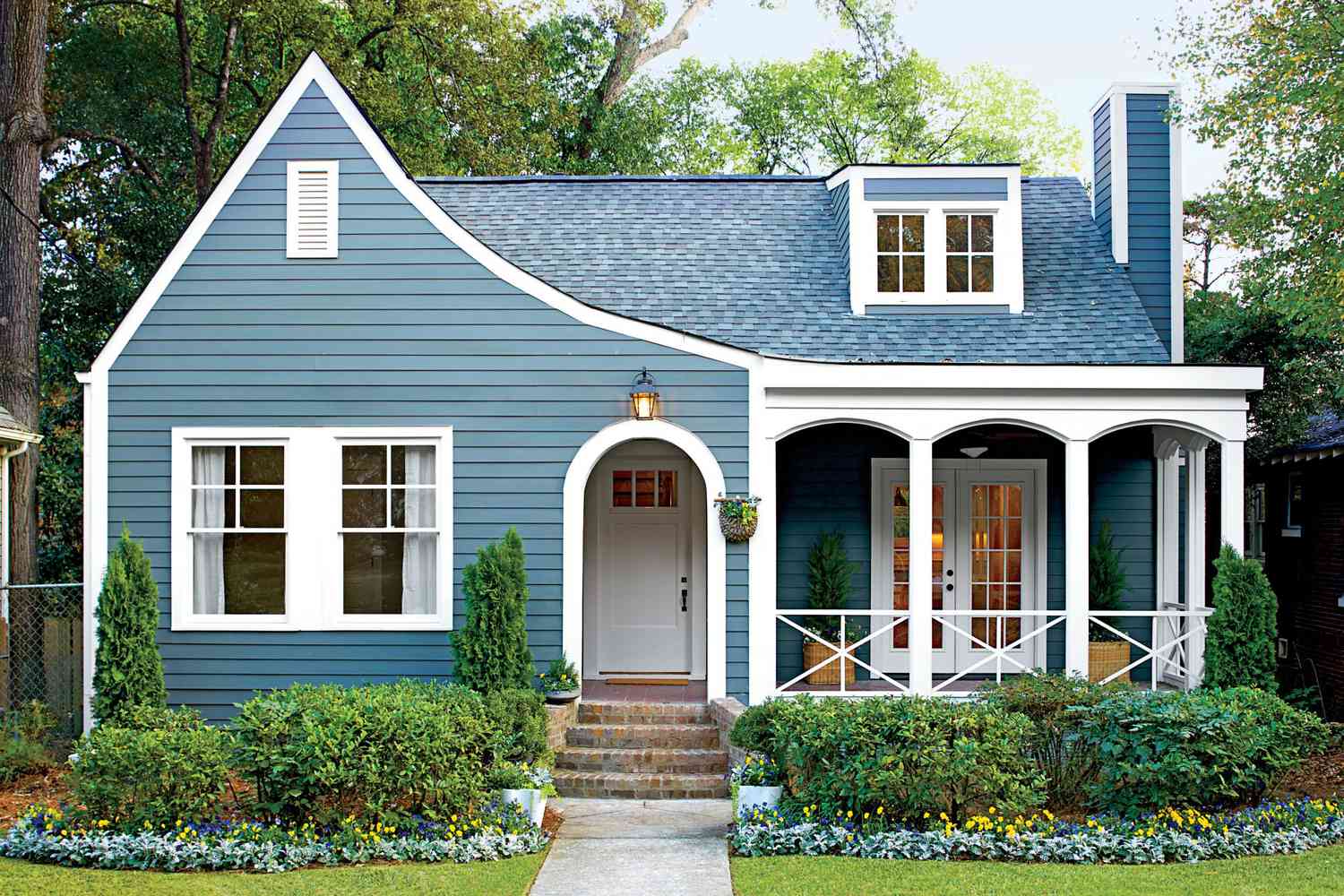 It didn't take much to upgrade the yard. The homeowners created a new focal point by removing the awnings and adding evergreen trees with a short hedge to anchor the area. A border of colorful flowers and a few perfectly placed containers complete the garden.
This Yard Had No Landscaping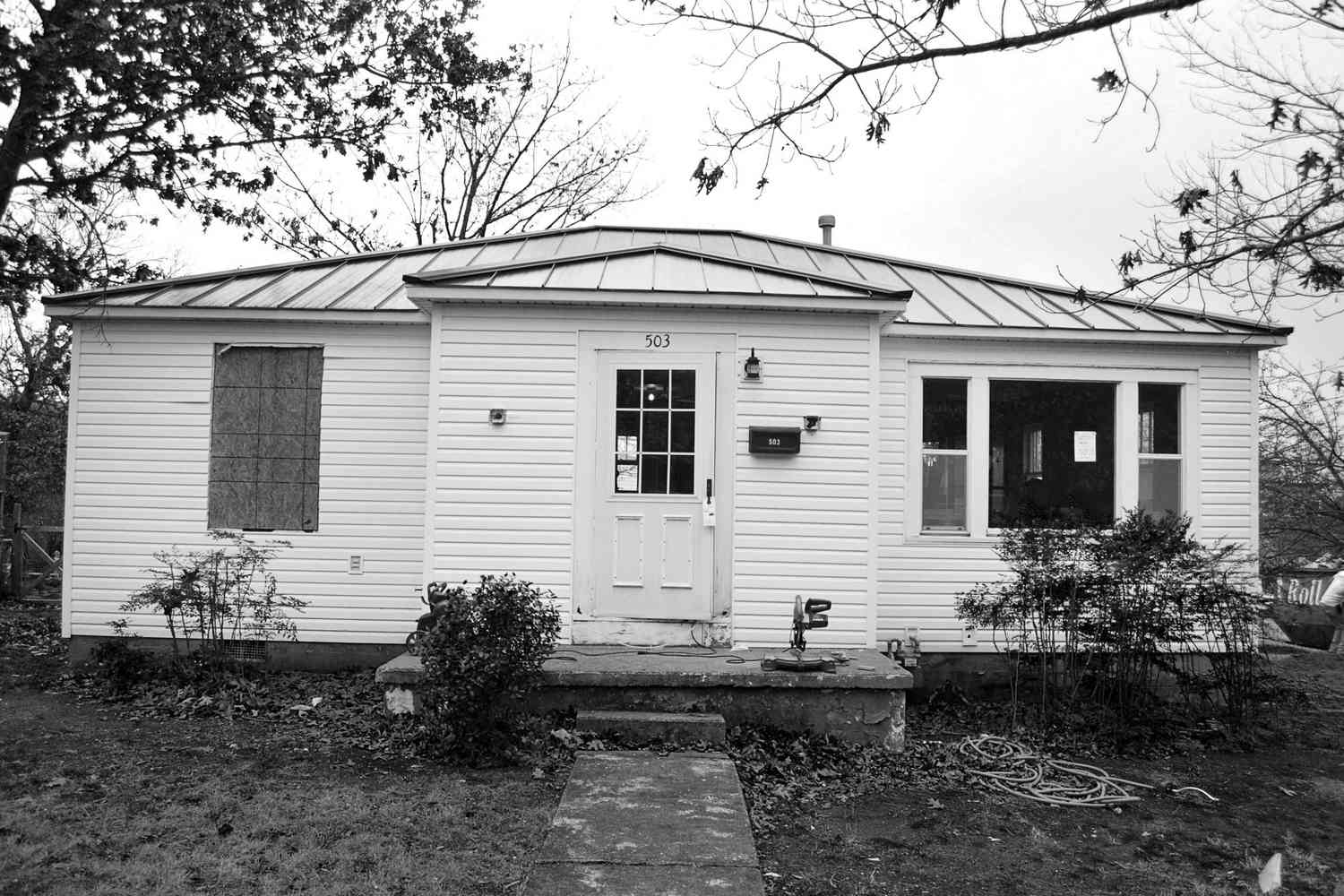 Dead shrubbery in the unkept yard make for a gloomy entrance. Aside from a few haphazardly place bushes, this yard was void of life.
Now It's a Stunning Garden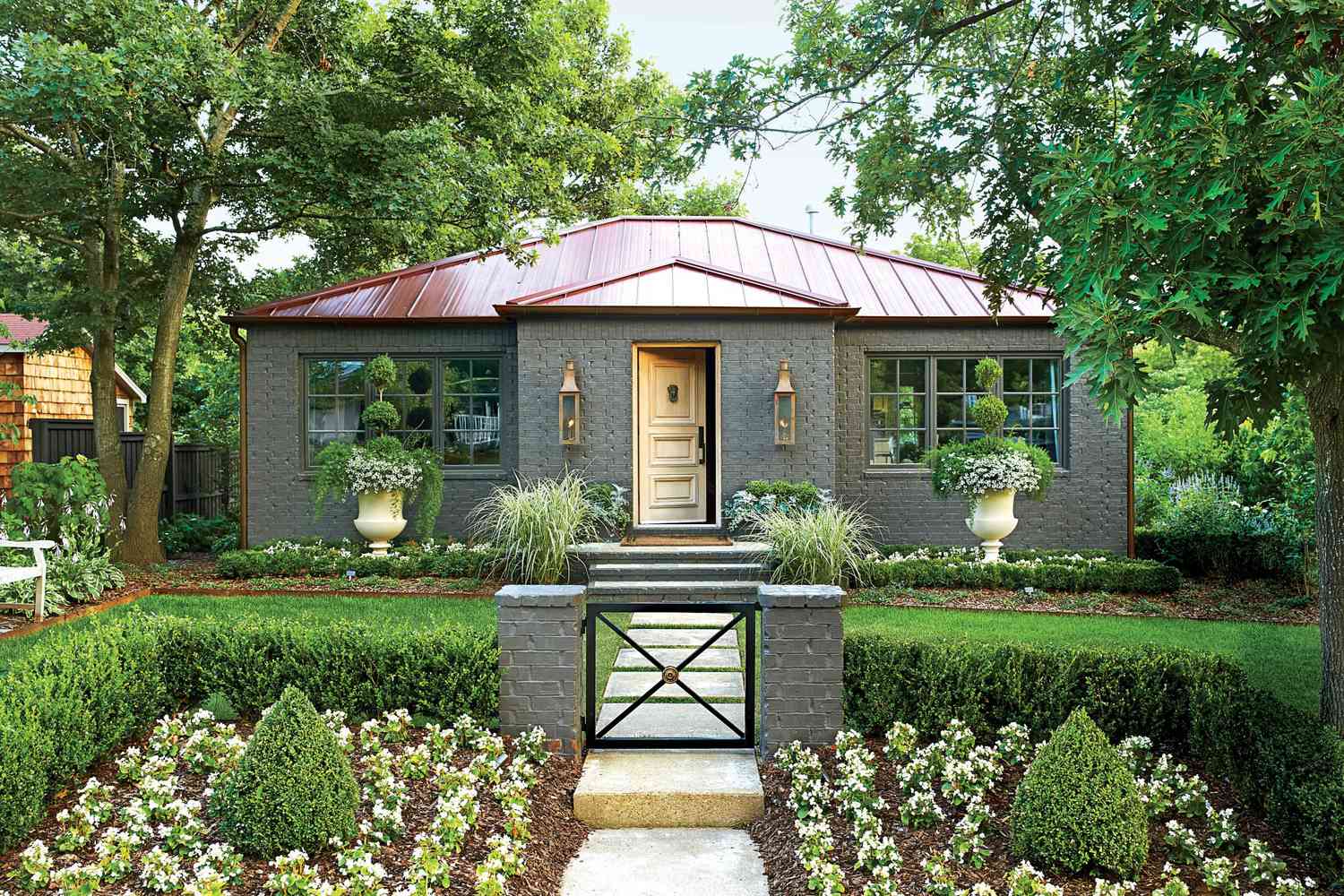 It's easy to be surprised this is the same home. Two overflowing container gardens are placed on either side of the front door to make a statement and clipped boxwoods mixed with white annuals round out the yard to create a charming entry.
This Yard Needed a Pop of Color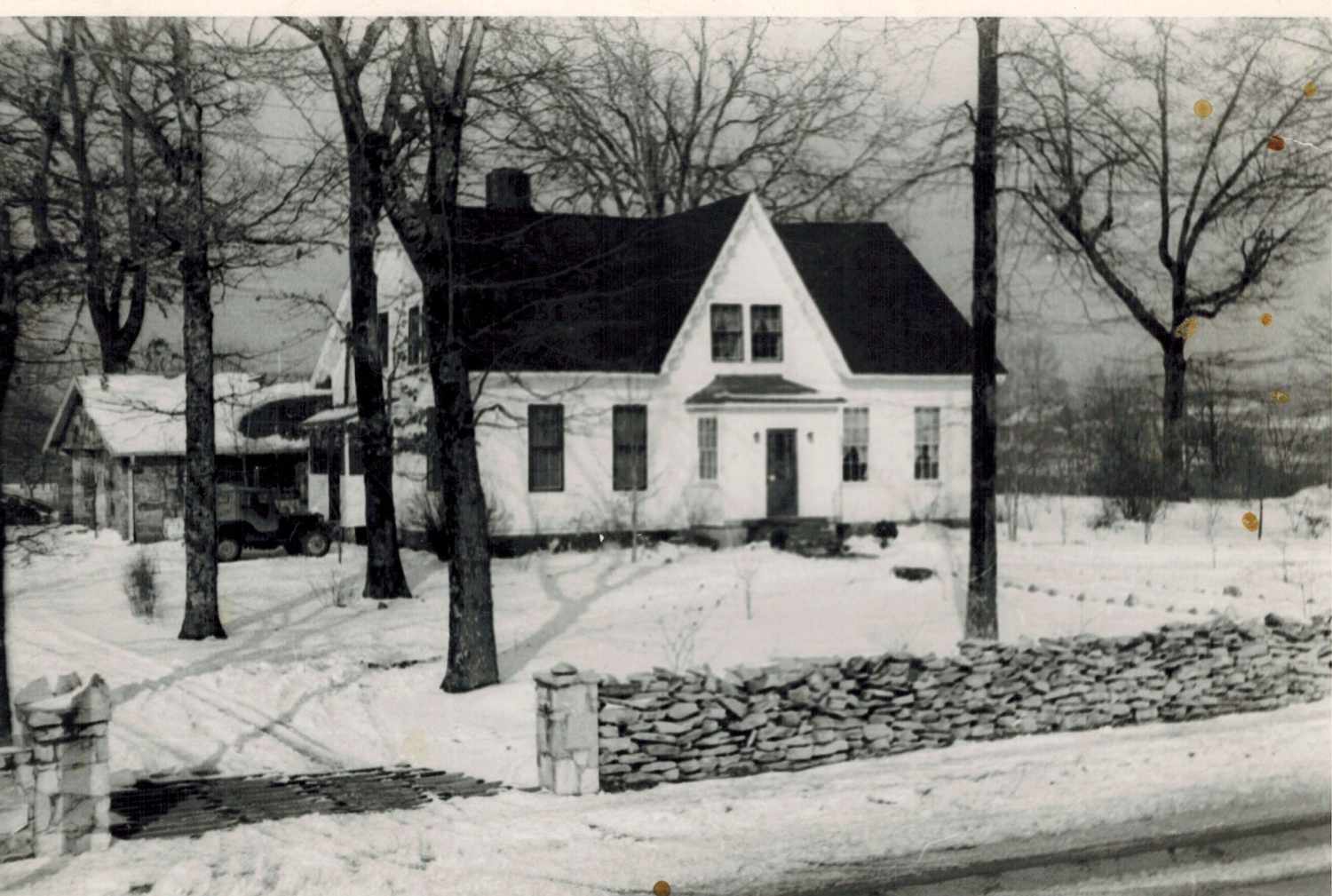 The beautiful farmhouse was getting lost in a large, bland yard. It needs a lawn as lovely as the home to keep up.
Now It Lets the Charming Farmhouse Shine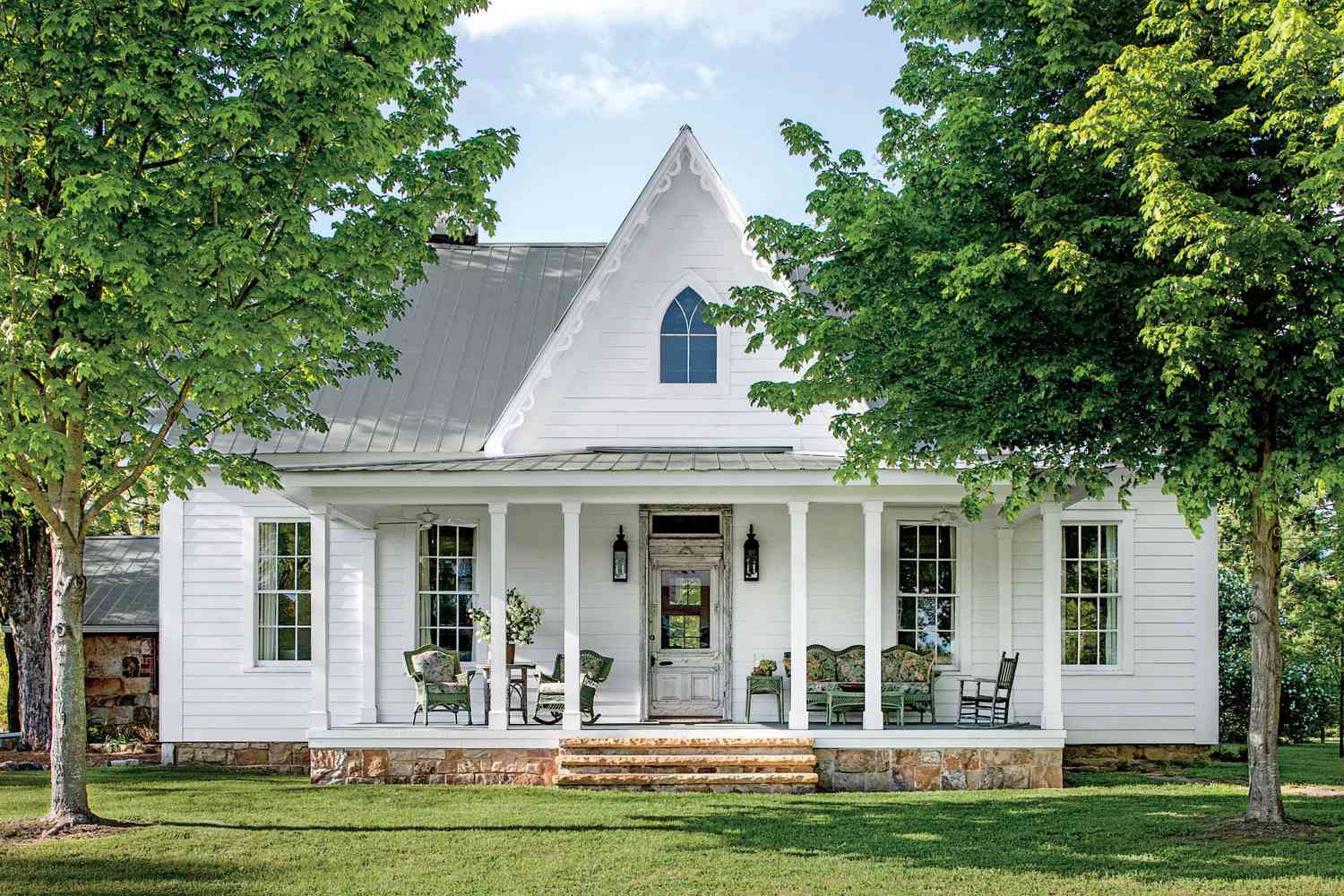 The less-is-more mentality definitely paid off here. A simple carpet of lush green grass is all that was needed to step up this farmhouse.
This Yard Needed a Few Tweaks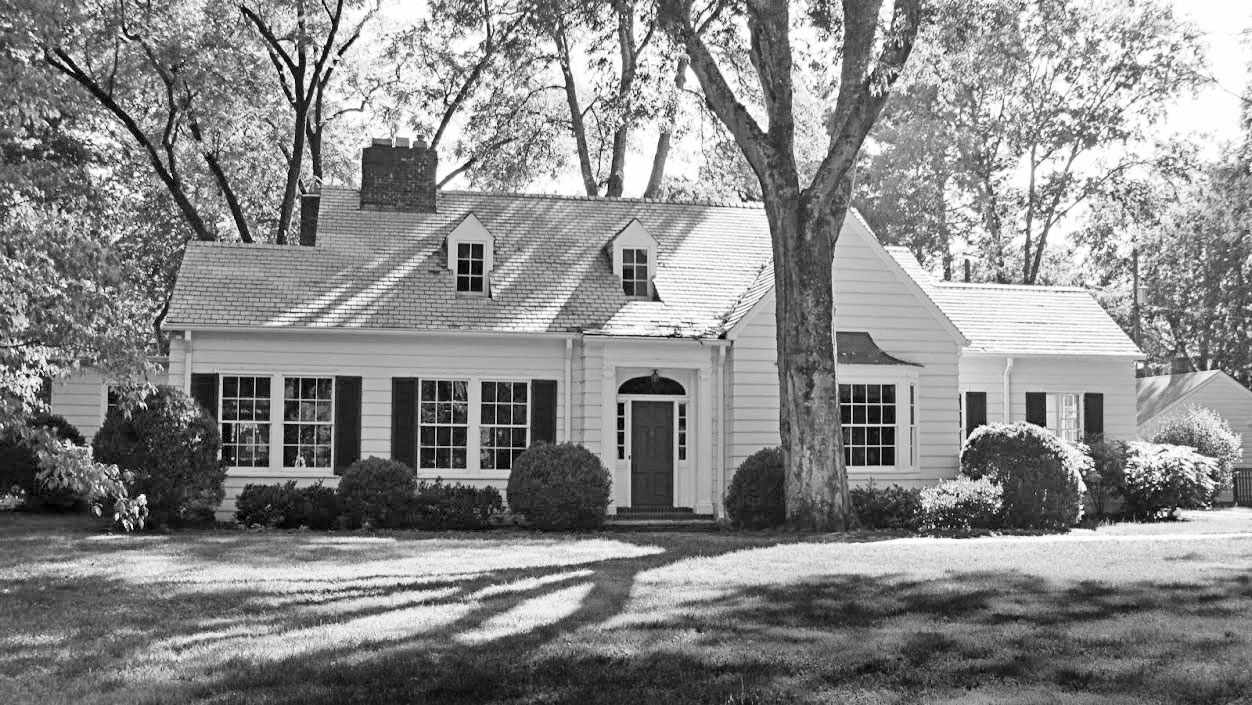 The minimalistic landscaping on this yard wasn't too bad. It just needed some manicuring and refinement.
Now It's Perfectly Manicured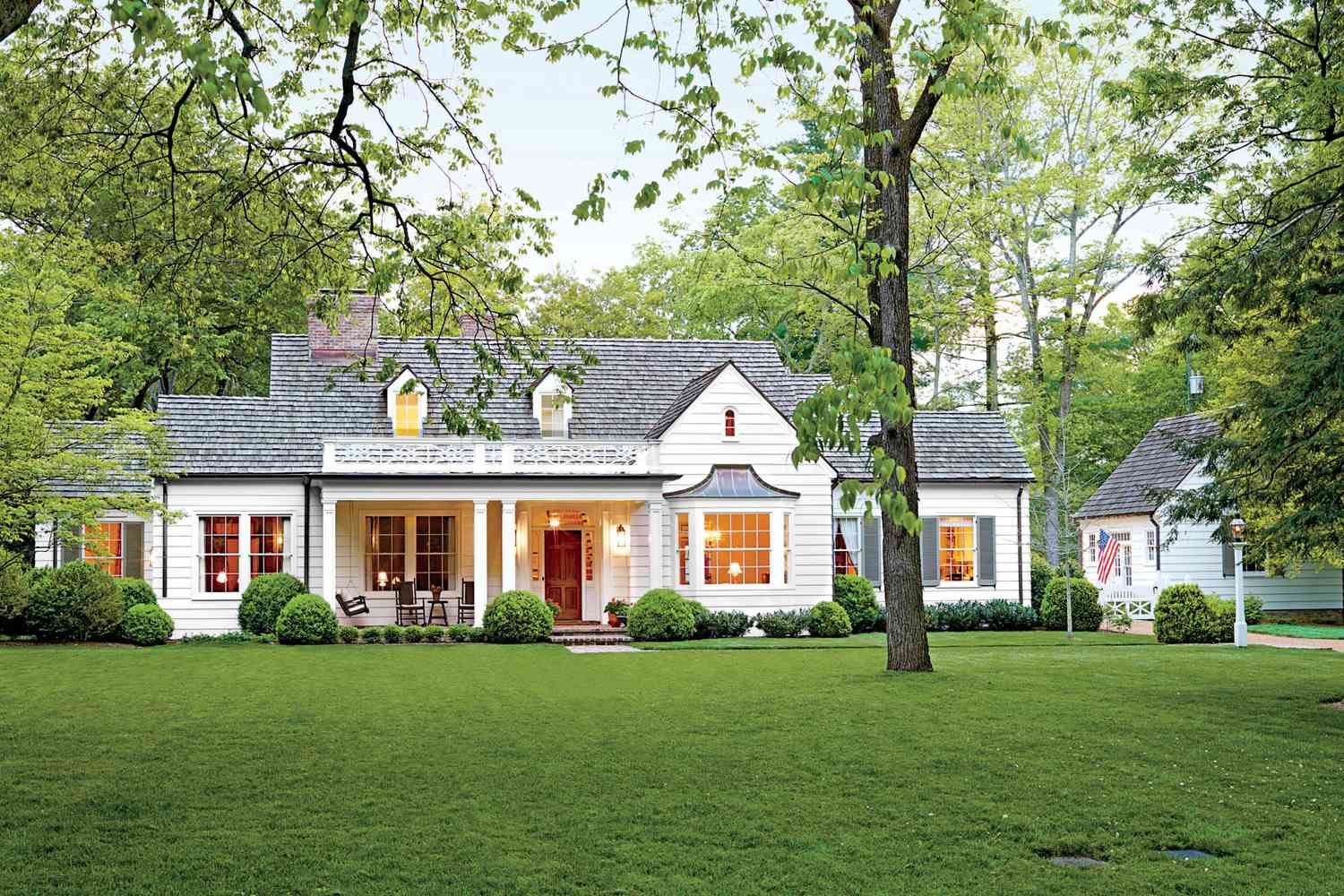 A row of bushes in assorted sizes line the house to give order to the yard. The lawn was rid of its brown patches and now is a lush expanse of green.
This Sloped Yard was a Challenge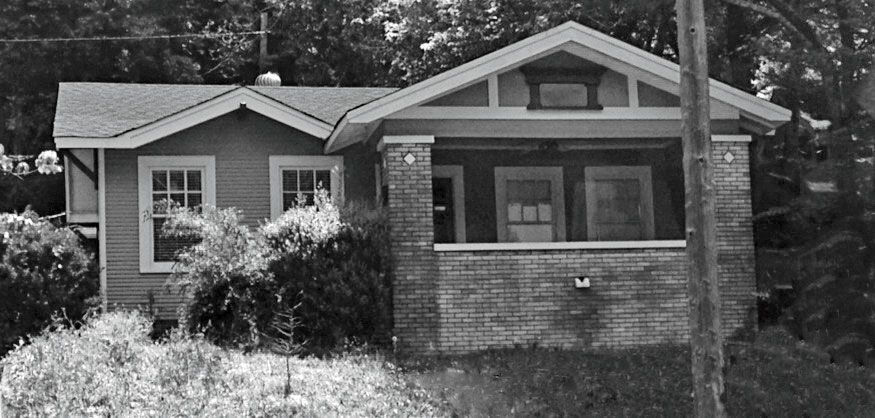 A slant on the lawn proved tricky for these homeowners. The incline of this yard made it necessary to think outside the box.
Now It Gives Major Curb Appeal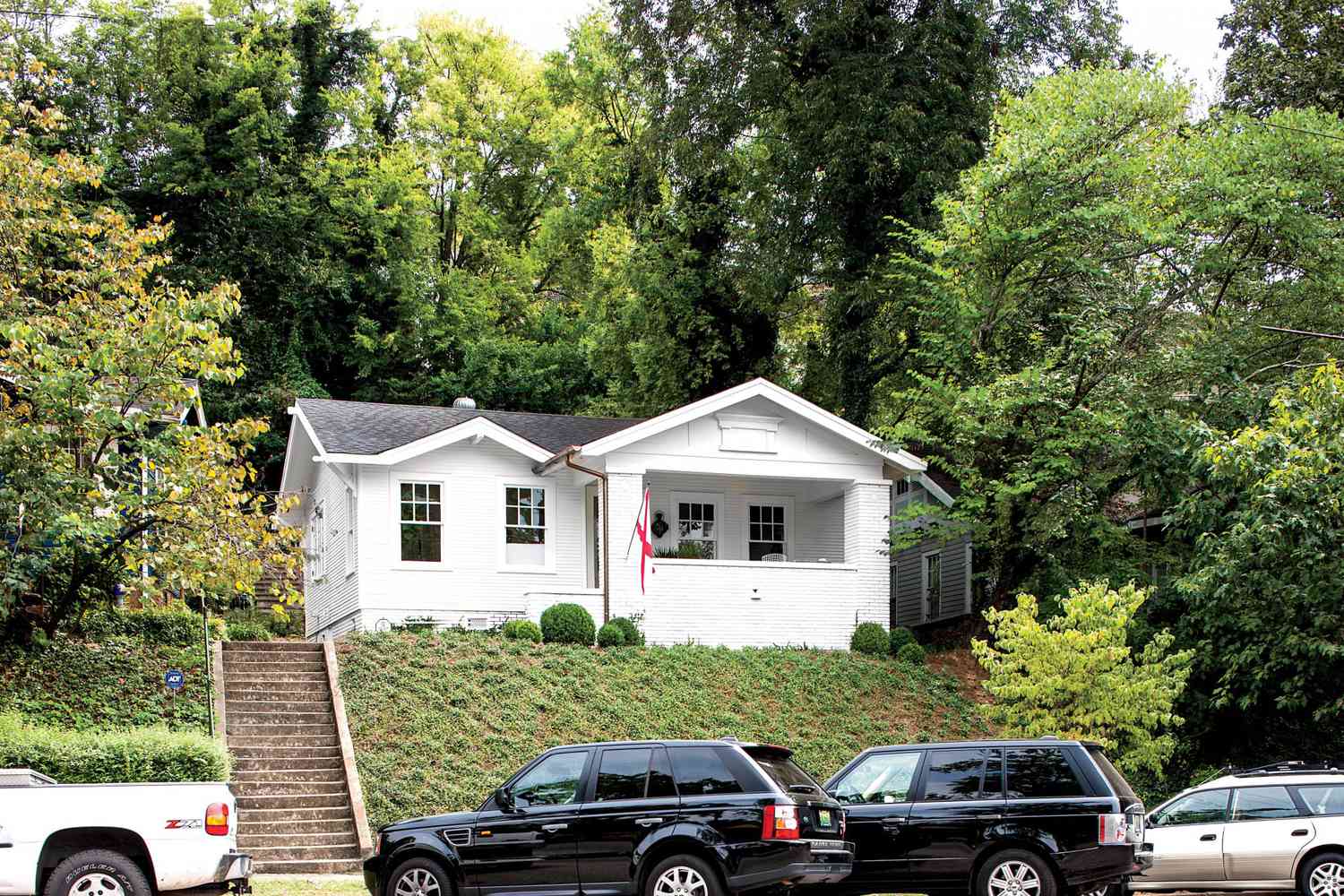 Ground cover and a couple clusters of bushes in assorted sizes were all that was needed to upgrade this home's curb appeal. Now, passers-by can't help but take a second glance.
This Lawn Lacked Purpose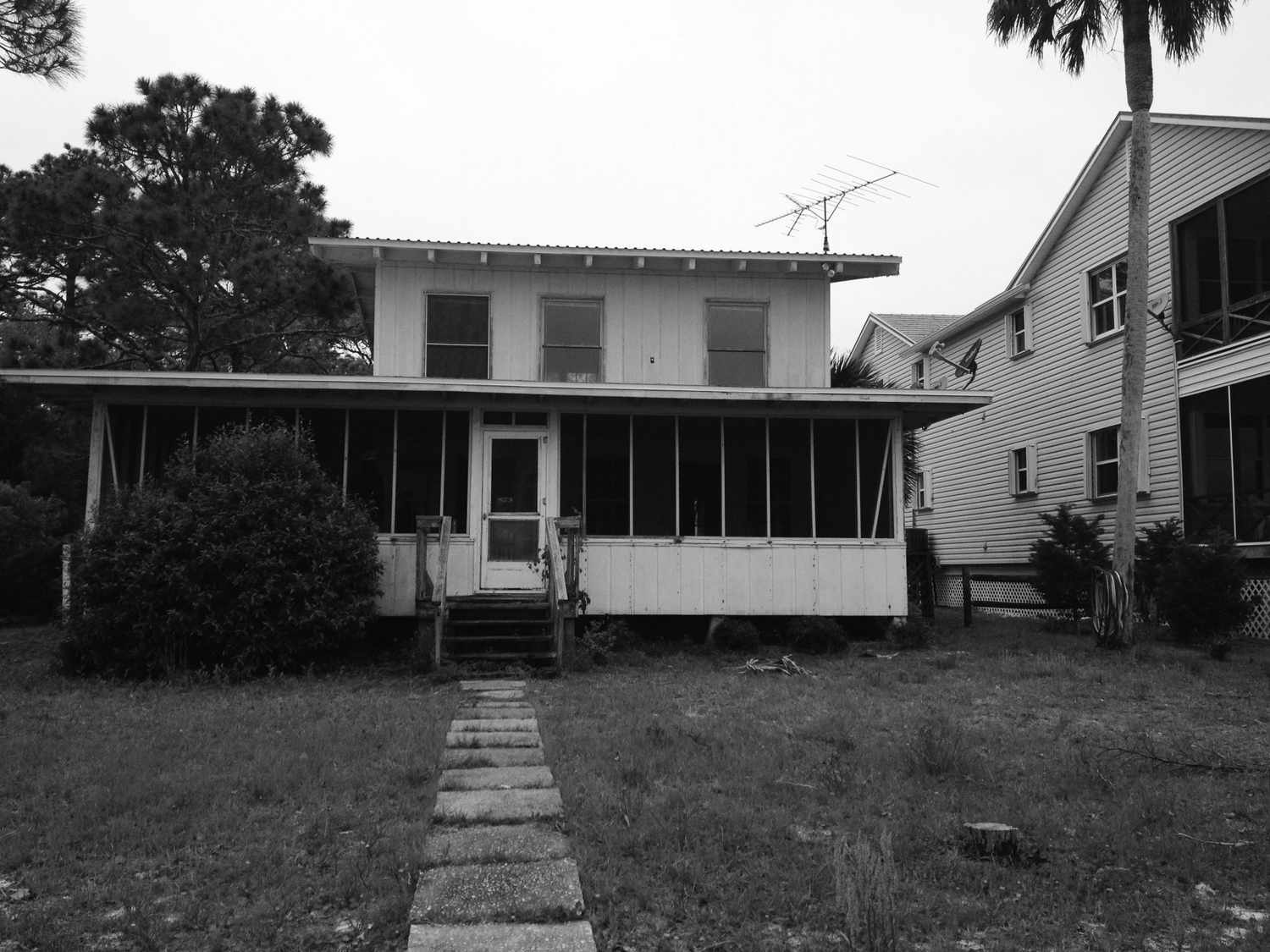 Before the upheaval, this lawn had no function. It was no good for gardening, entertaining, or hosting kids playing.
Now It's Built For Function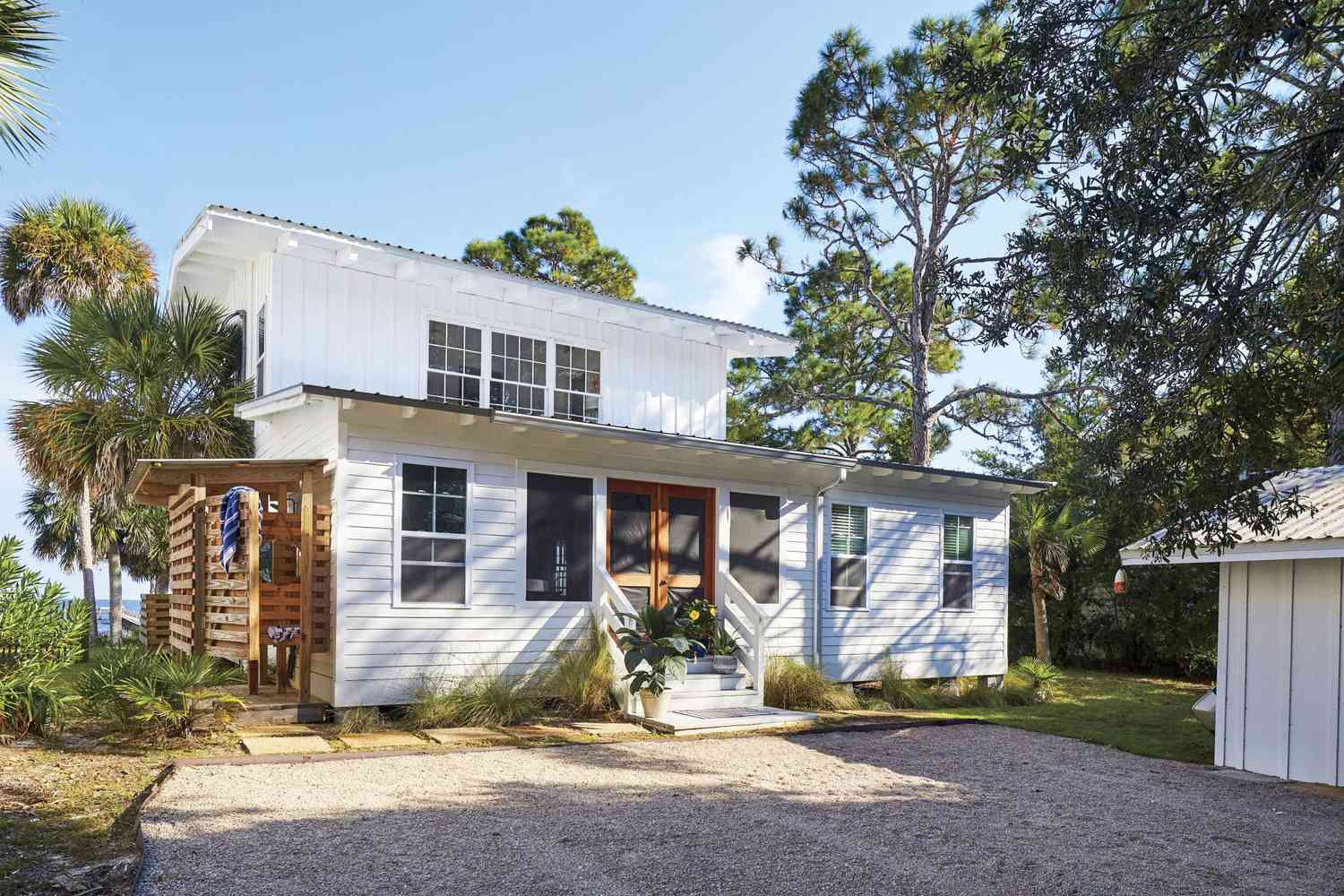 Now, the lawn has been transformed to suit the homeowners» needs. A prime parking spot is surrounded by lush greenery and a stone tile walkway from the front steps to an outdoor living area on the side of the home.
This Yard Was Alright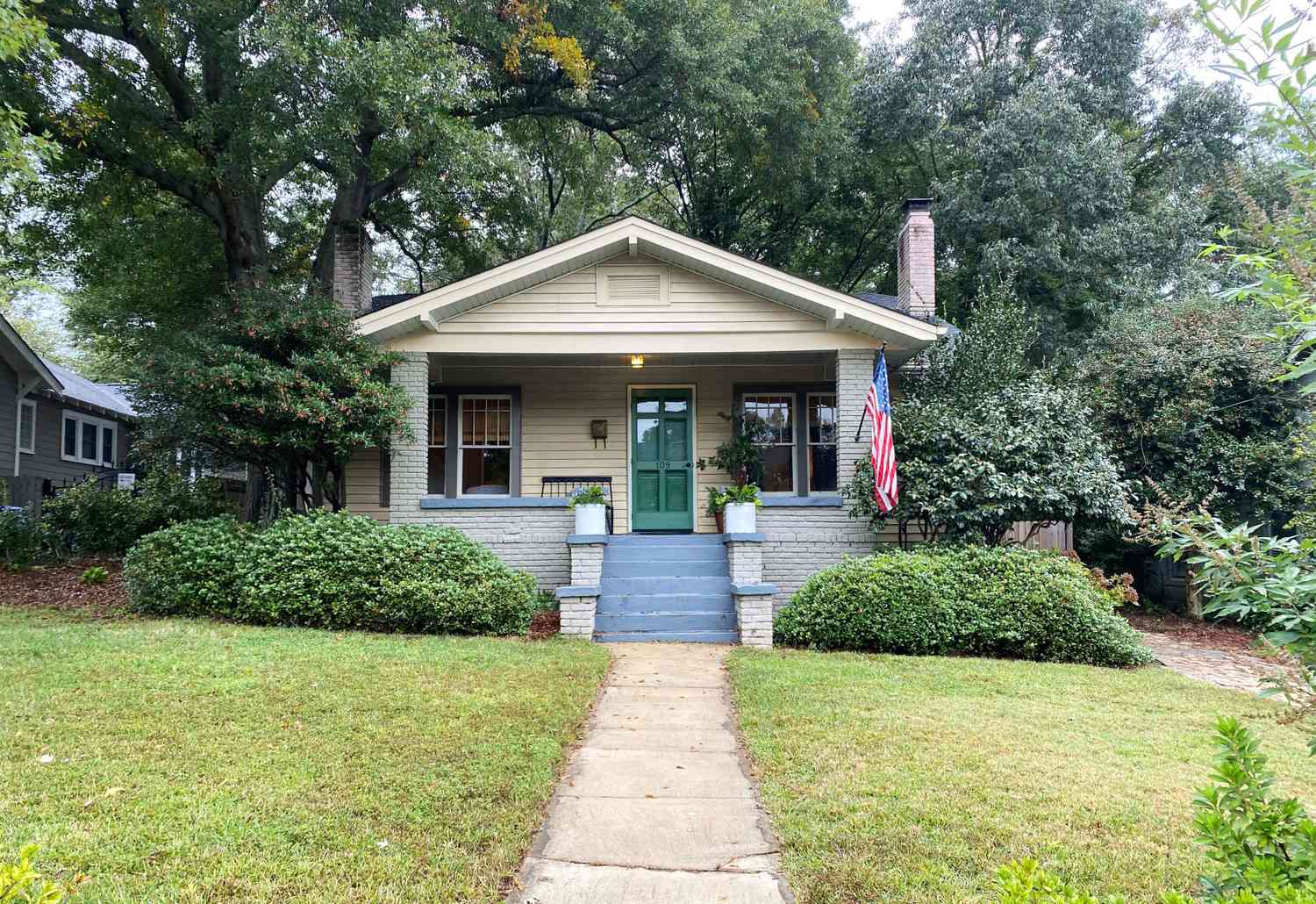 There's nothing wrong with this yard, per say. Still, it would benefit from some light editing.
Now It's So Much Better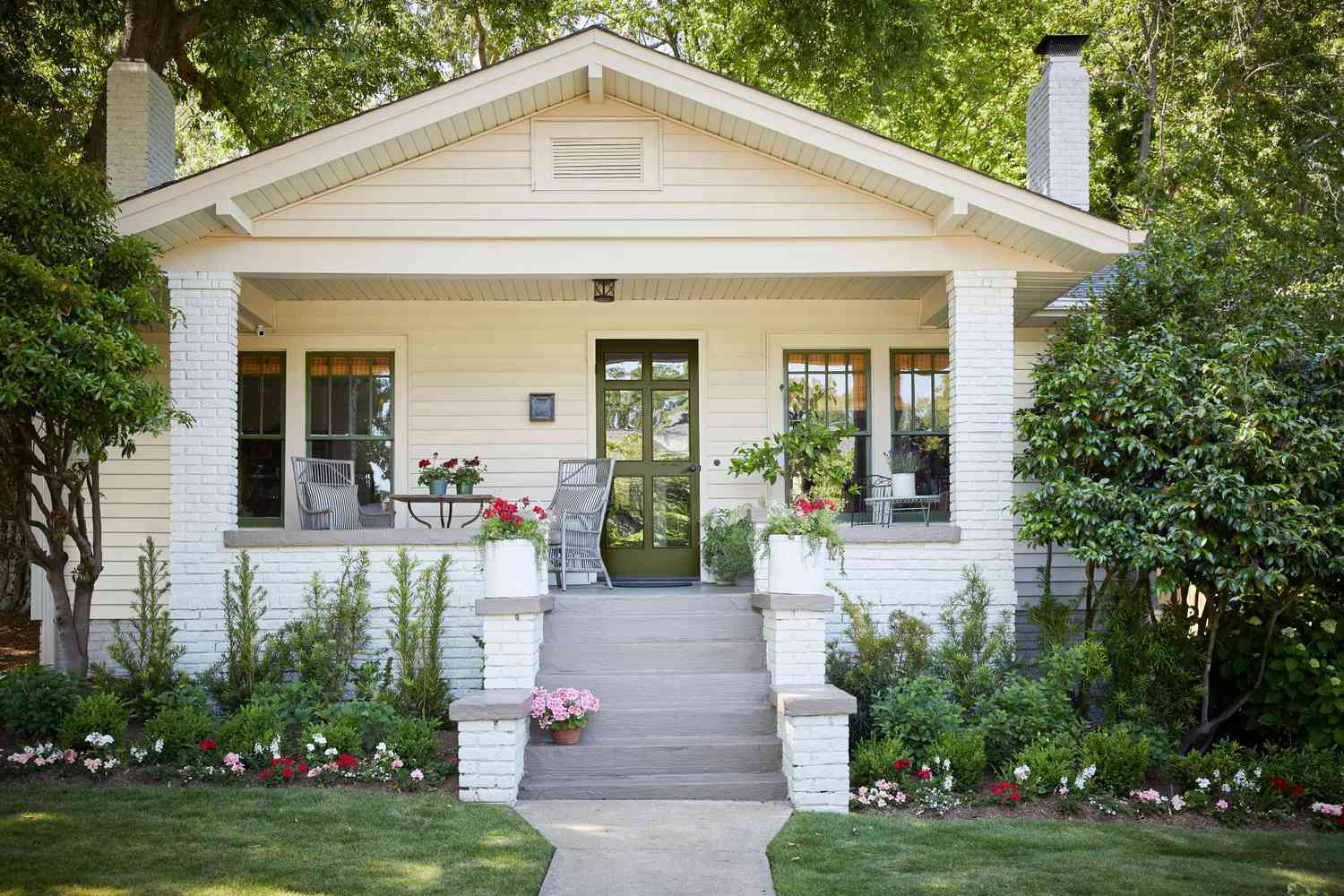 A few potted plants and a hedge trimmer brought this house from alright to dazzling. New porch furniture allows the homeowners to enjoy their new view.
This Yard Did Nothing For A Gorgeous Home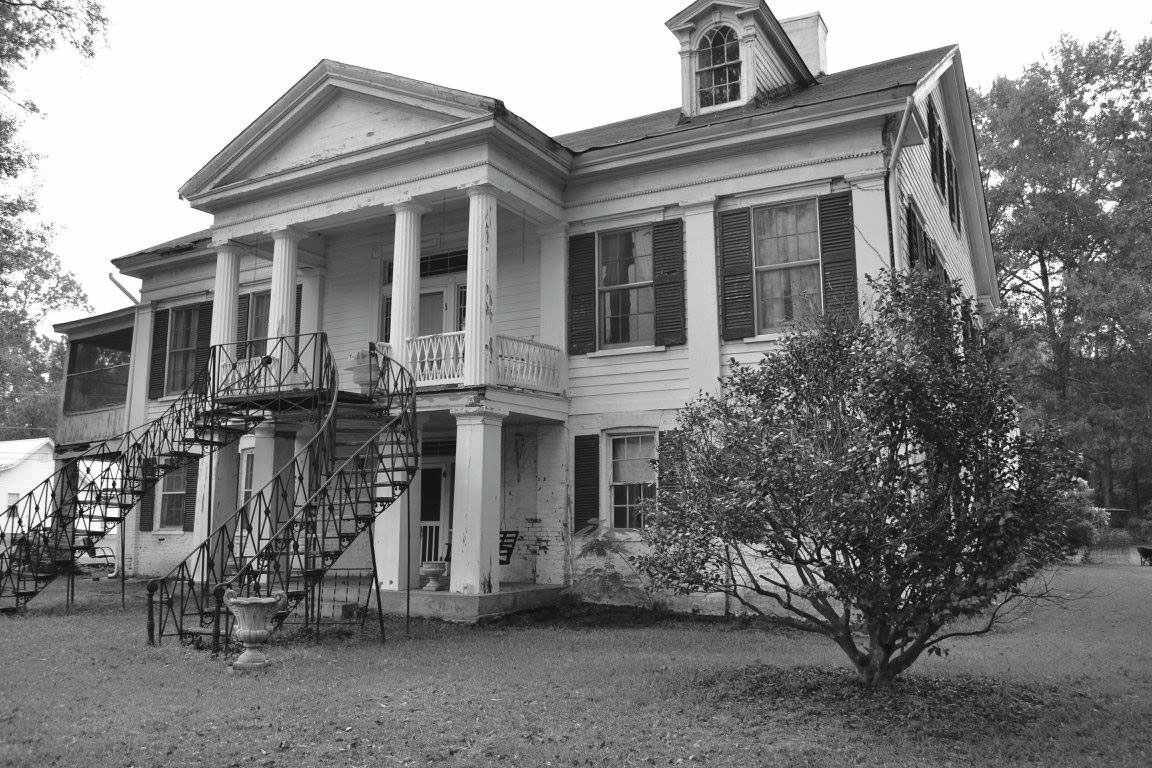 Such a stately home deserves an equally impressive yard. This lawn wasn't meeting the bar set by the house.
Now It's Up To Par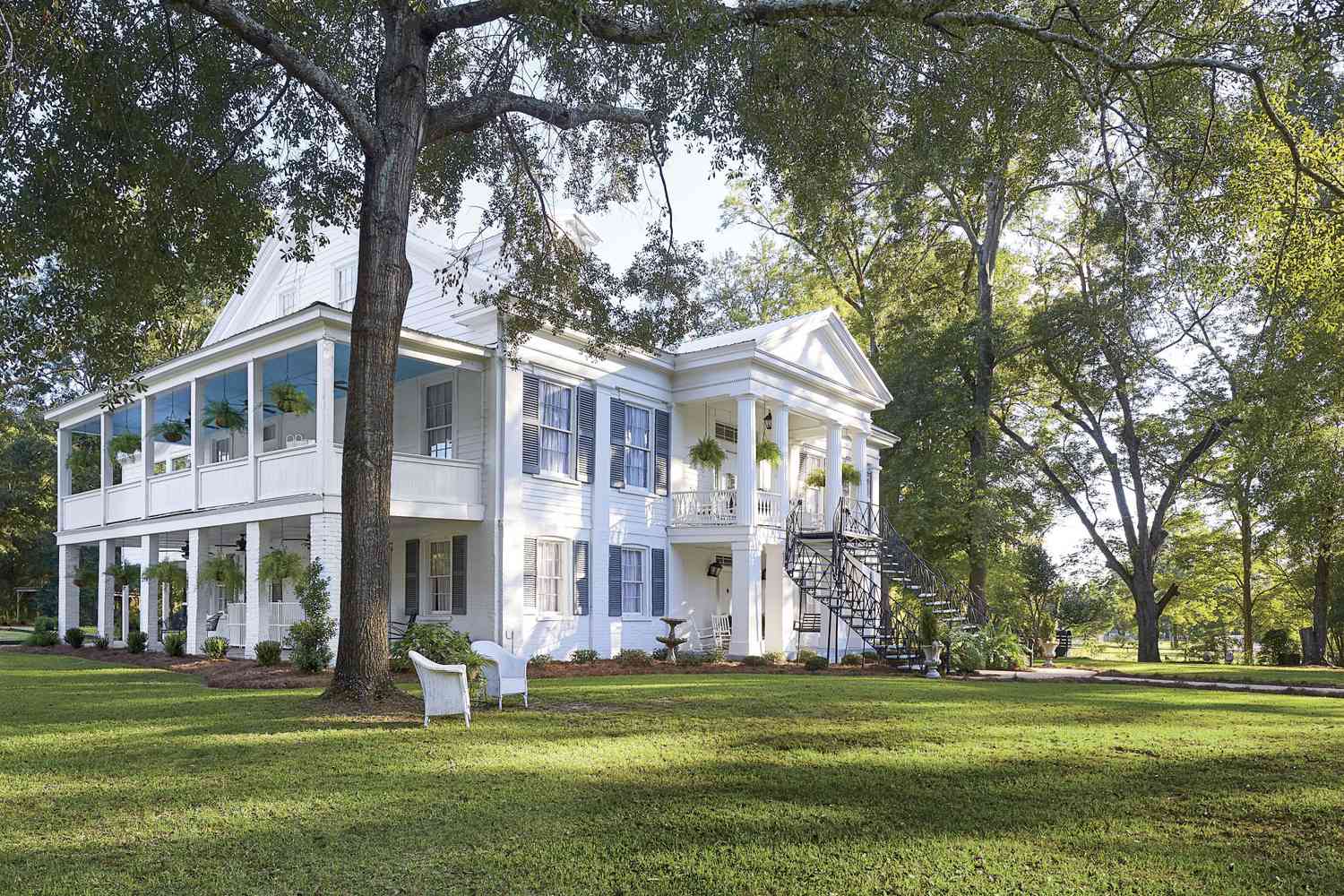 Now, the yard is just as beautifully kept as the home. Lawn chairs and a charming bird feeder are welcome additions, too.
This Yard Fell Short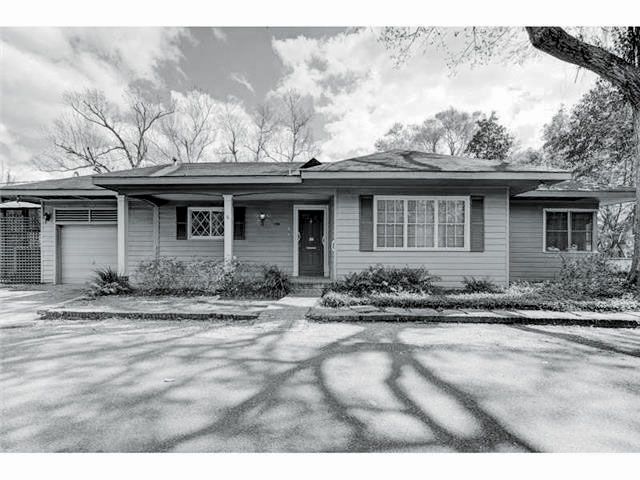 This yard left space unclaimed. There's potential here for so much more greenery.
Now It's At Full Potential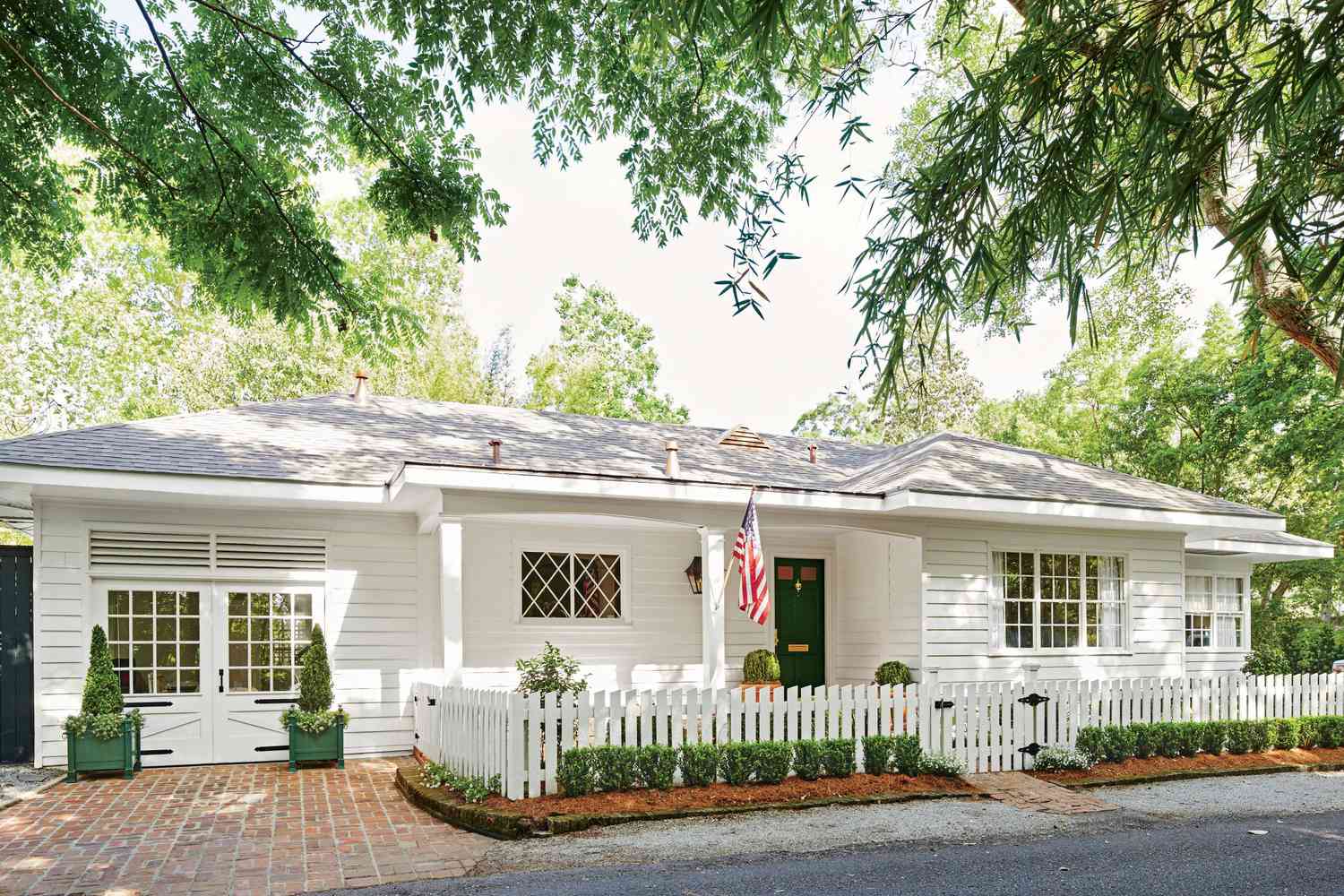 Now, every inch of yard is being considered. It's all cherished and protected by a darling white picket fence.
This Yard Wasted Space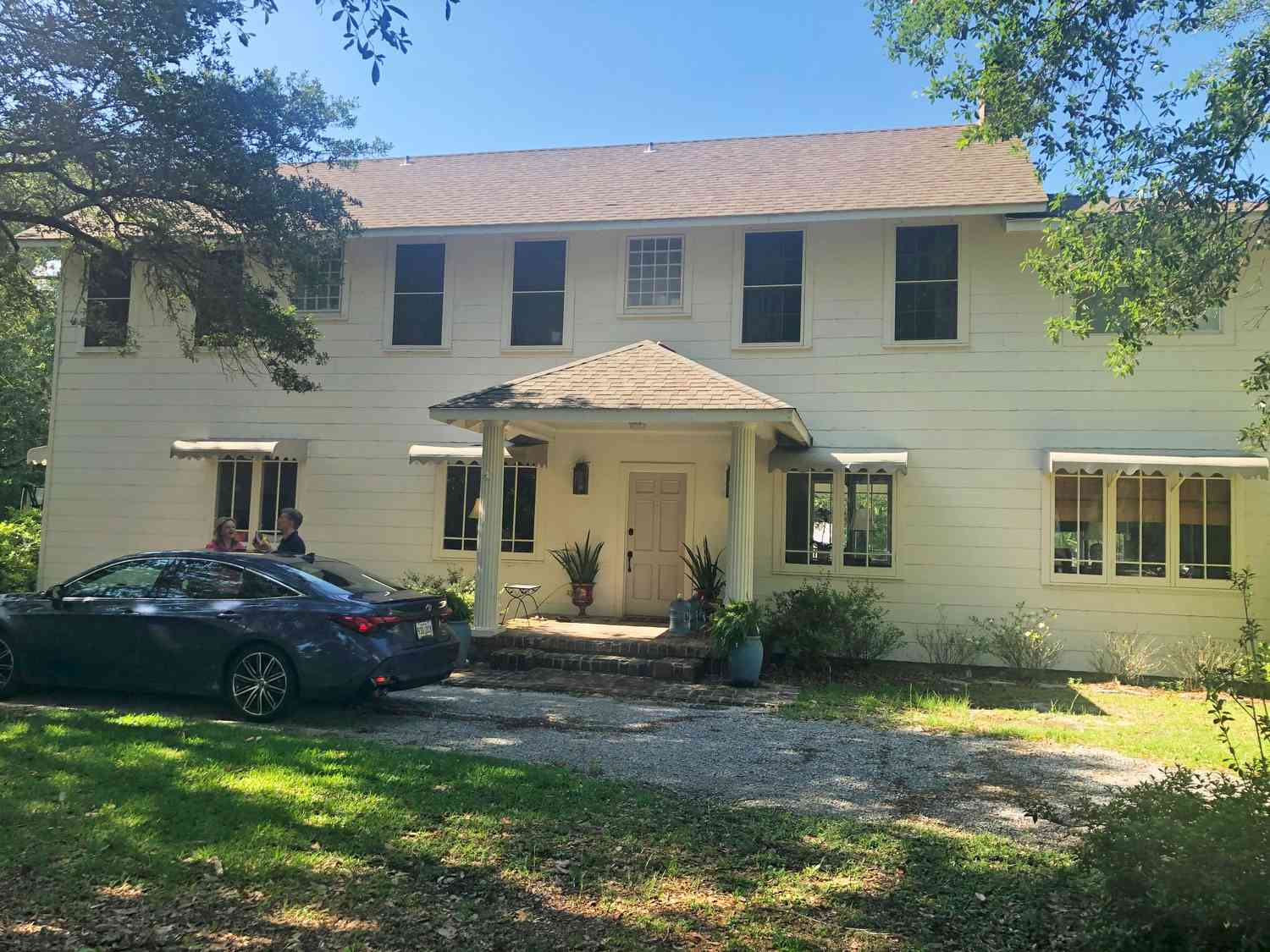 This yard could be the locale for many outdoor shindigs, but instead it's barren. Even potted plants on the front stoop can't compensate for the rest of the yard.
Now It's At Full Use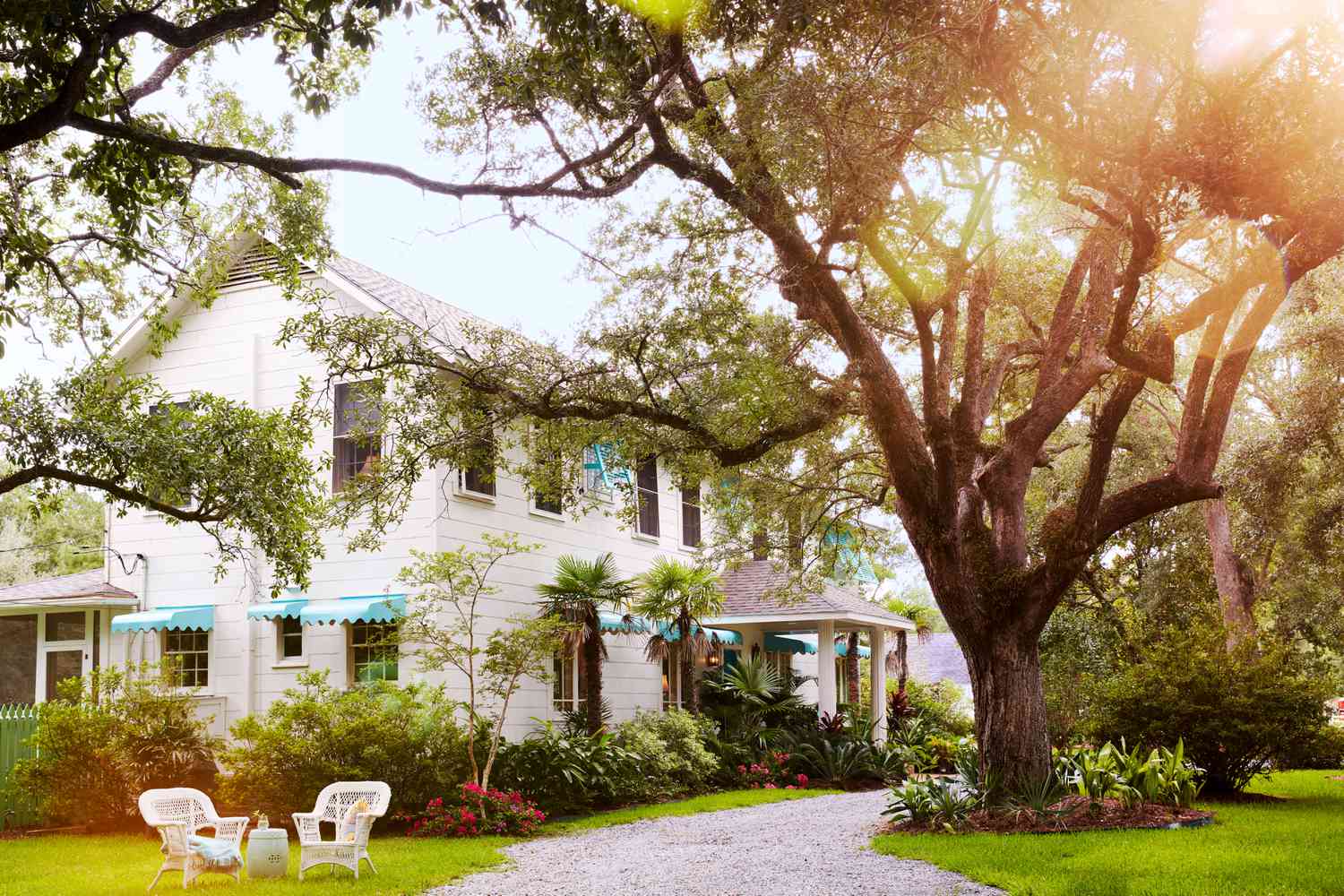 Now, this yard is party-ready. These homeowners need to brush up on their party recipes and etiquette in preparation!
This Yard Hid The Home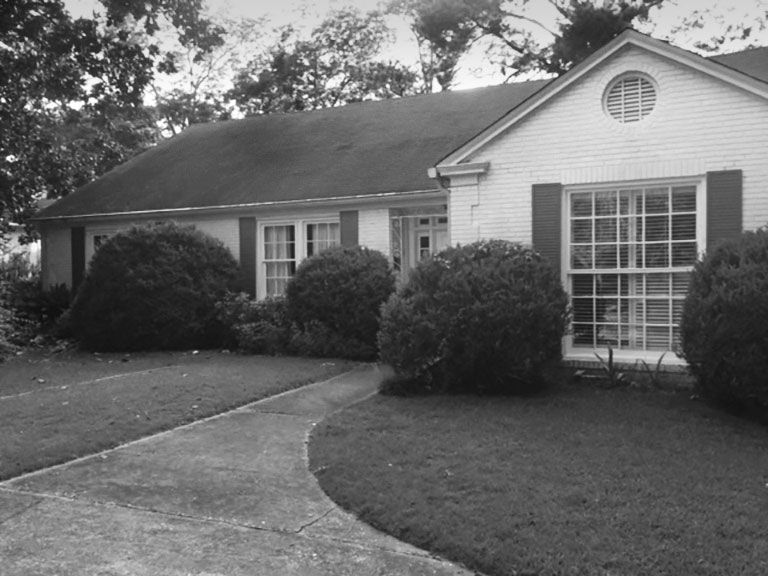 Here, overgrown bushes block the view of the home. How can there be curb appeal when passers-by don't even know what they're looking at?
Now It Complements It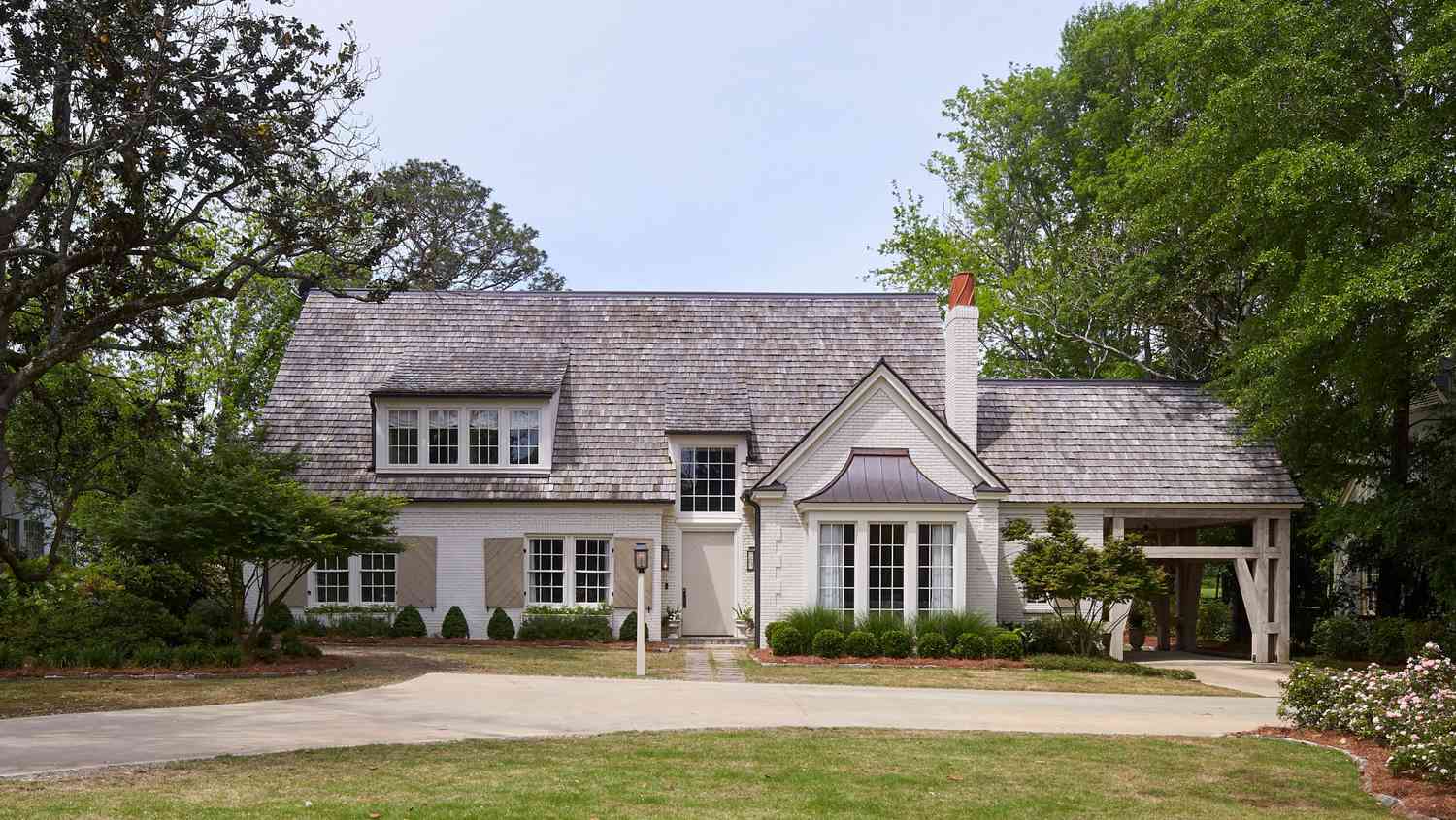 Greenery still abounds around the home, but now it complements the house rather than distracting from it. A variety of plants lend themselves to a dynamic and manageable yard.
This Yard Needed Grooming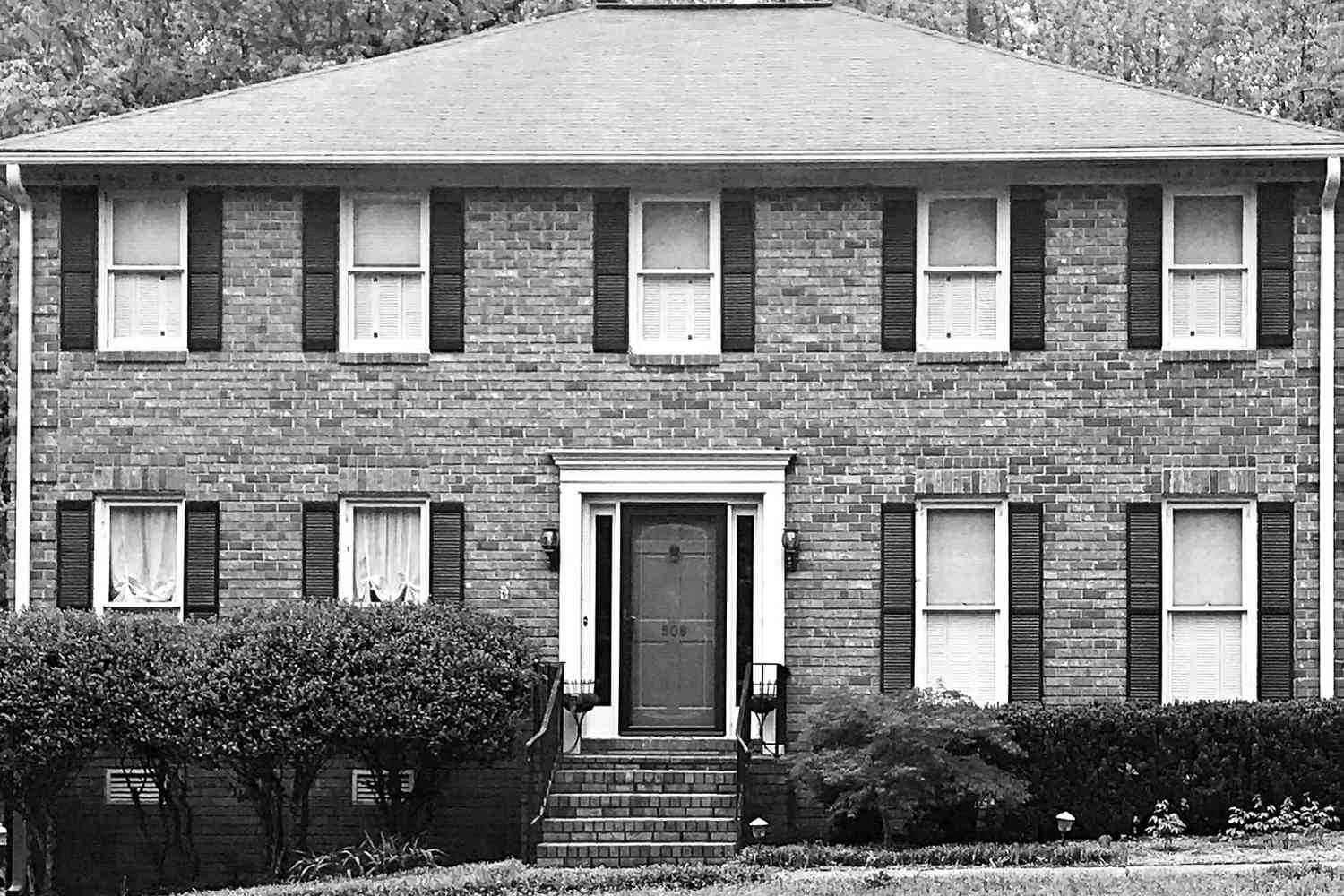 Tall brush on one side of this home and shorter shrubbery on he other side could both use some landscaping. Just a trim should do.
Now It's Manicured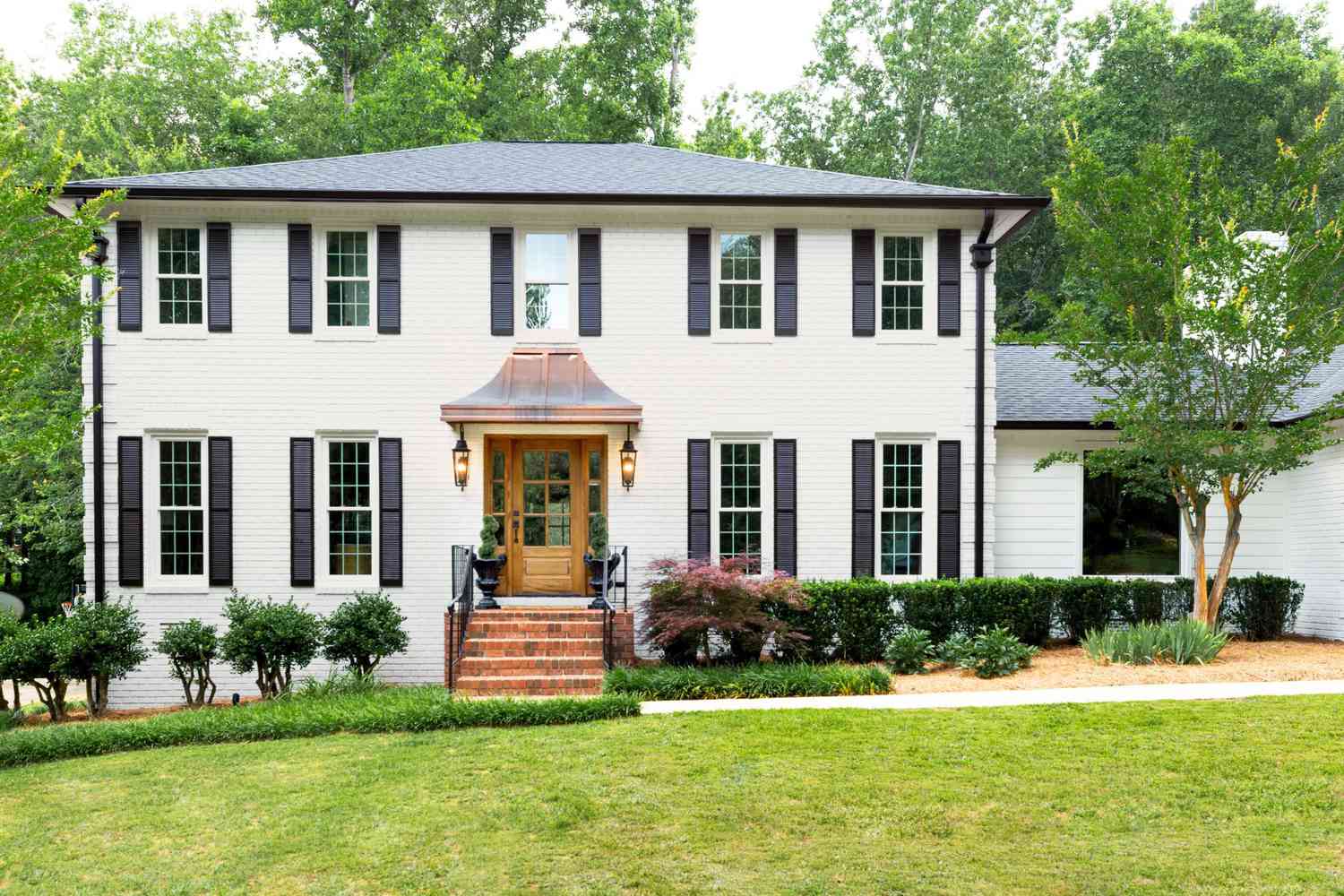 This home's yard plants have been given the royal treatment with framing cuts. They now appear almost straight-cut on the sloped street.
This Yard Ran Wild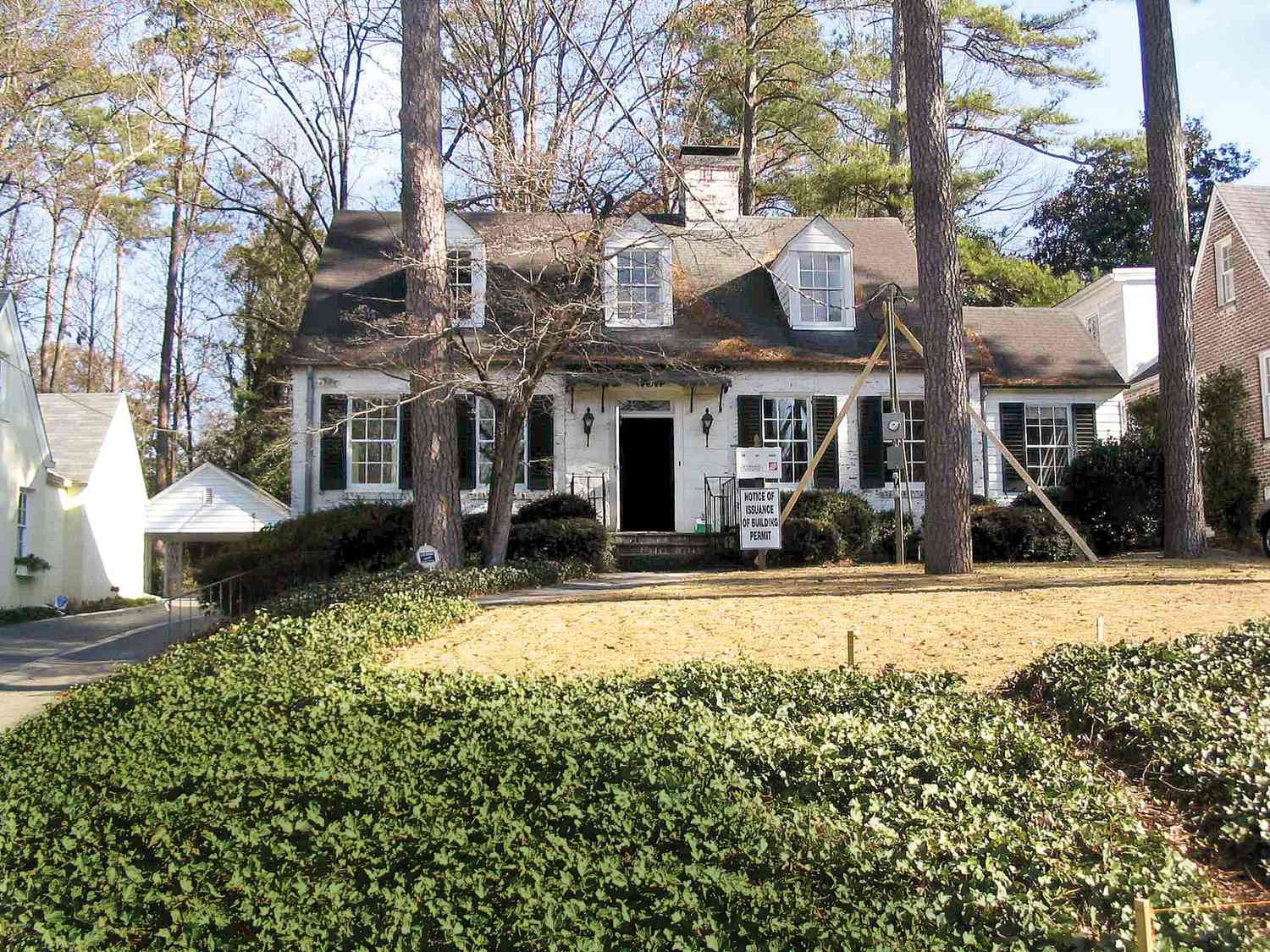 This yard was a cry for help. We're surprised that it didn't also have «SOS» carved into the lifeless lawn.
Now It's Under Control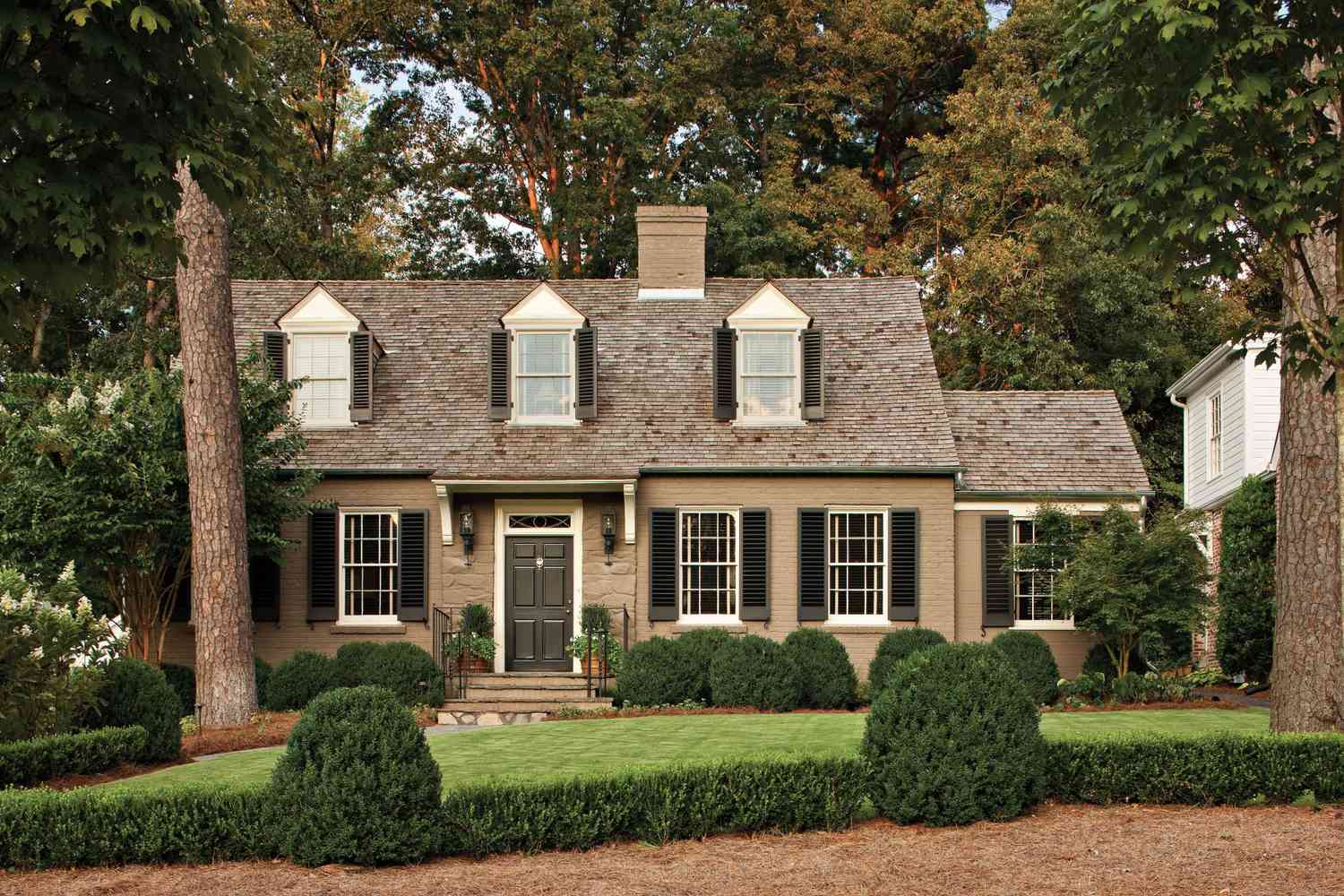 This yard is nearly unrecognizable. The leaning tree has been removed and the wonders of new grass are proven limitless.
This Exterior Lacked Curb Appeal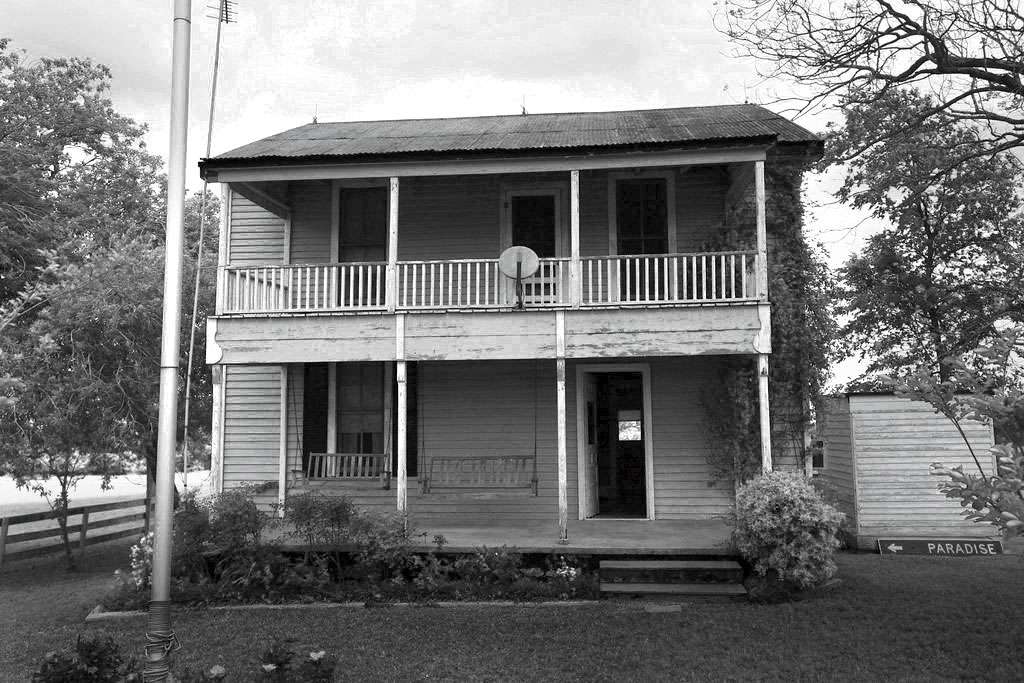 As much as we love a porch swing, not even two of those could make up for the state of this yard. An upgrade was in order.
Now it's Dressed To Impress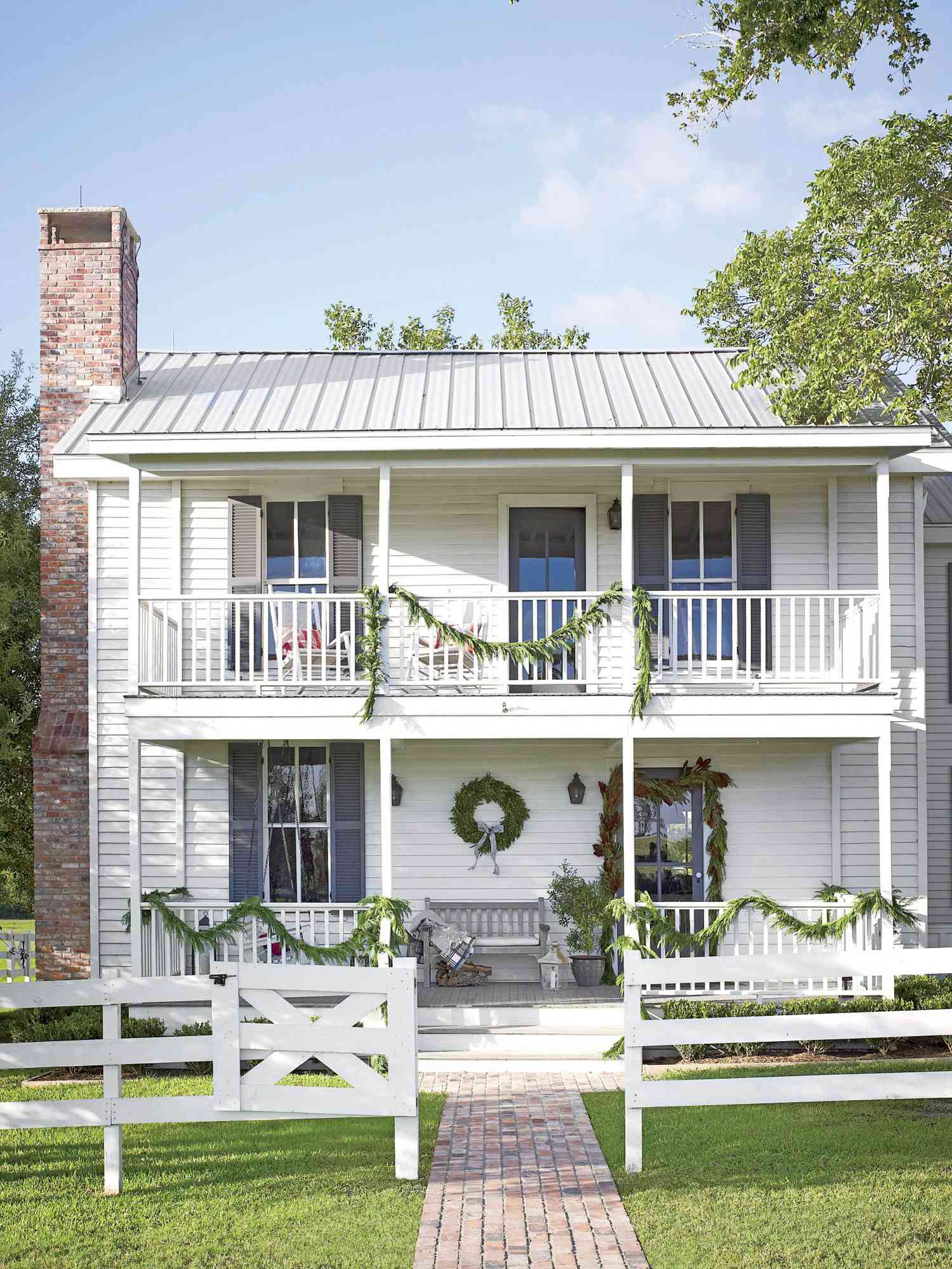 Orderly and welcoming, this yard certainly cleaned up nice. Now, it's lawn is as green as the festive wreath and garland gracing the house.
This Lawn Was Patchy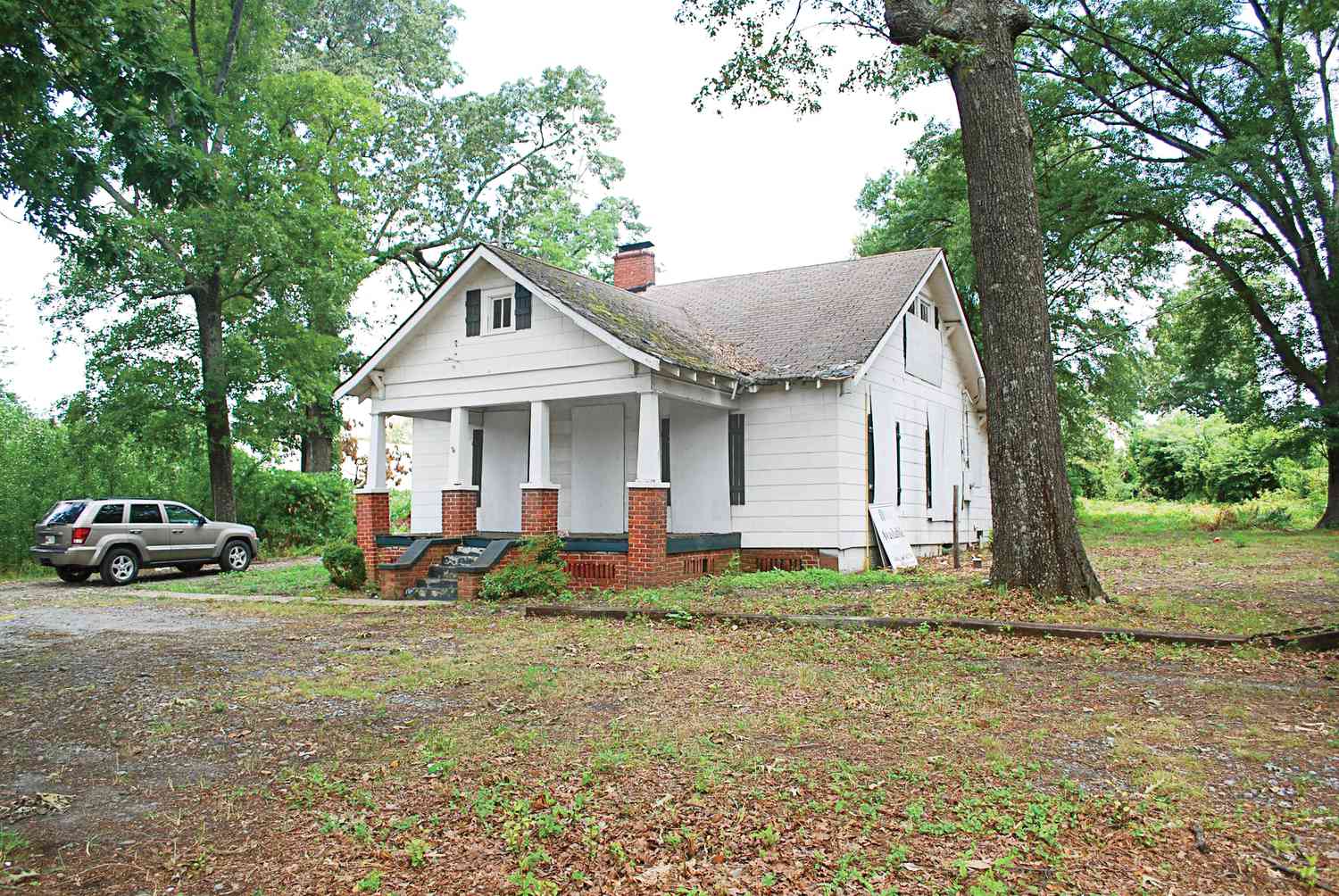 With grass gone, weeds flourished in this yard. A serious de-weeding undertaking needed to be the first step towards restoration.
Now It's Pristine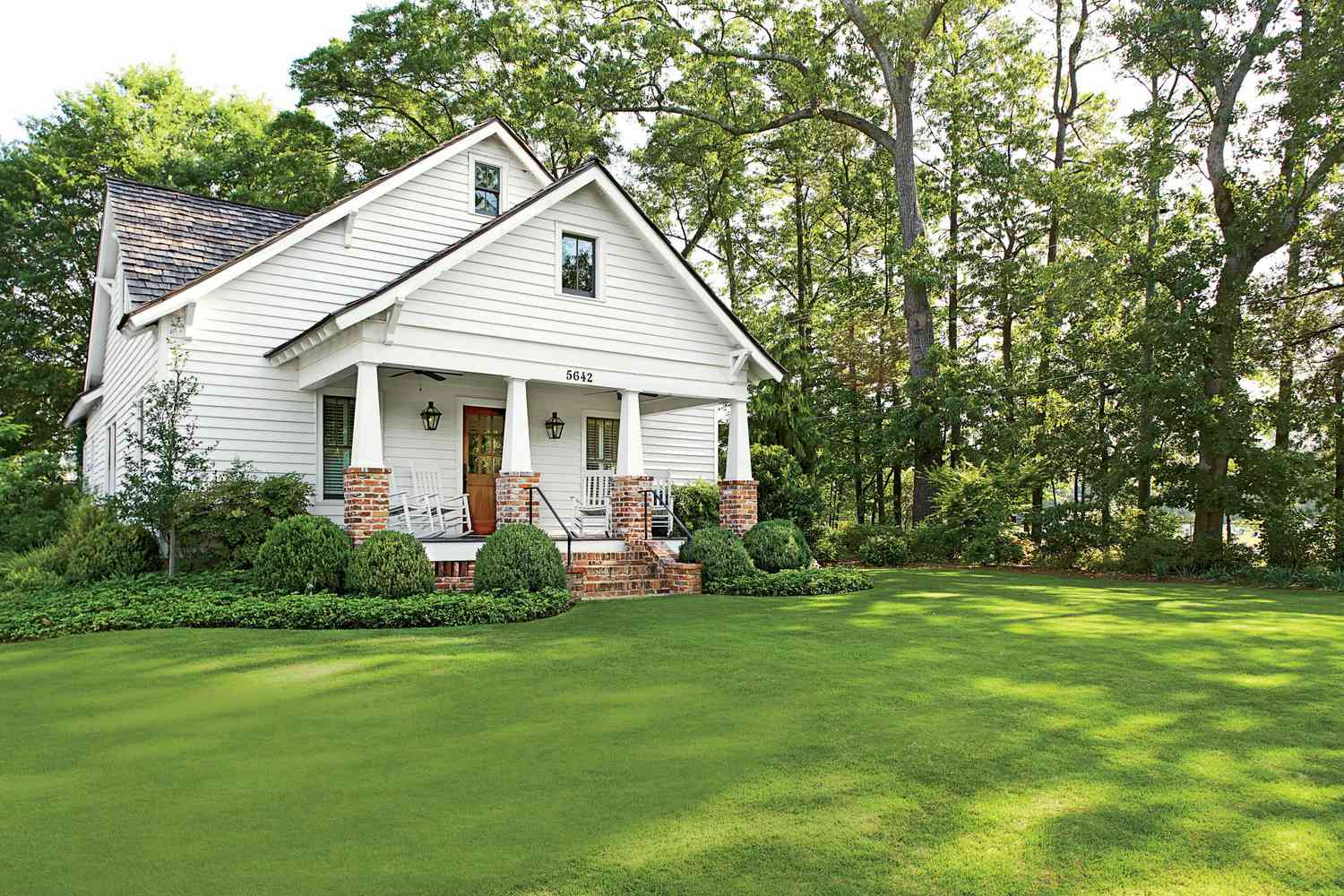 Now, weeds better think twice before marring this appealing yard. Freshly mowed grass flourishes where dirt and weeds once ruled.
This Yard Needed A Pick-Me-Up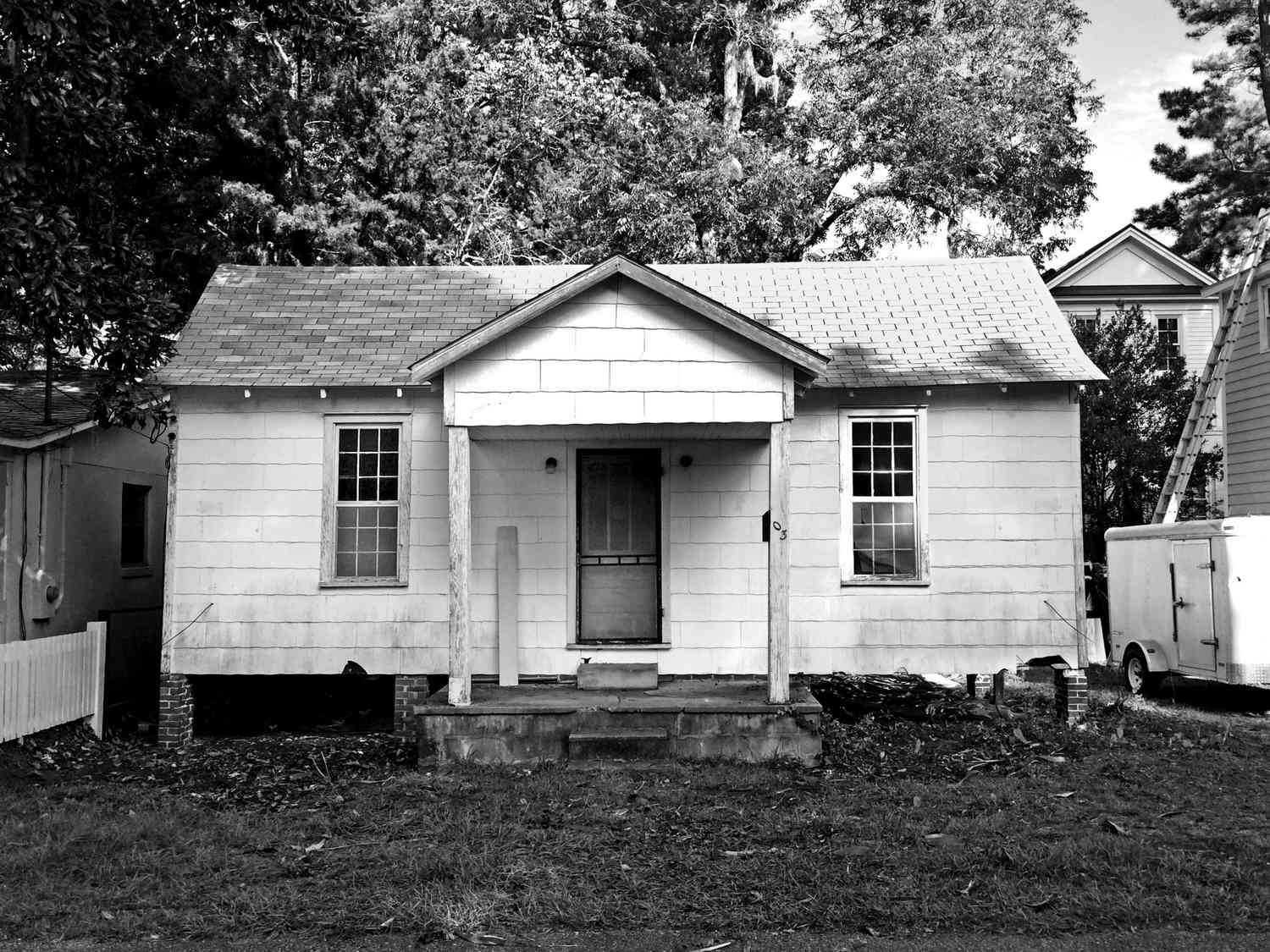 With some tender love and care, this yard just might get to a place of beauty. Fingers crossed!
Now It Holds Itself Up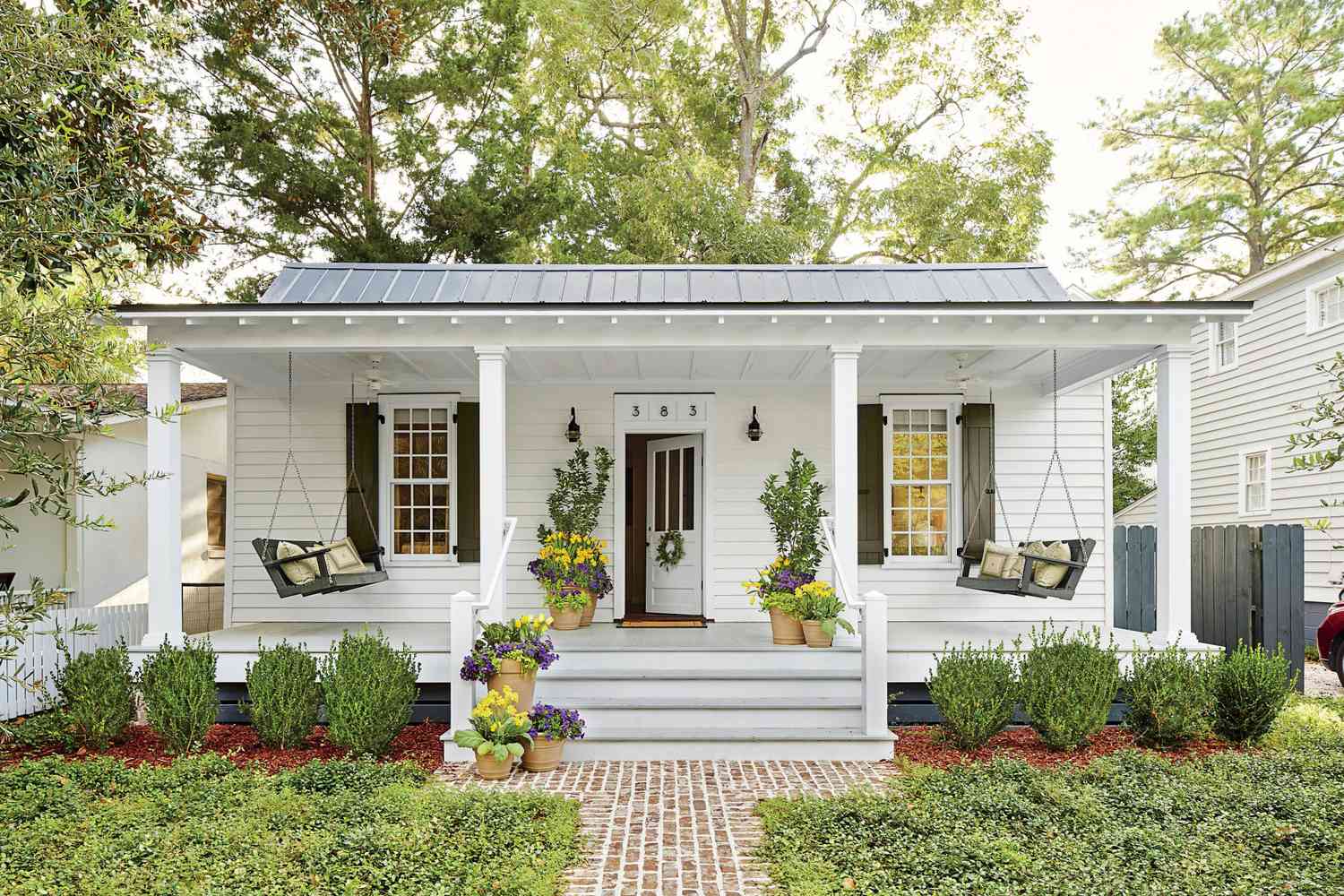 Now, a low-maintenance lawn guarantees beauty even if the lawn care once again goes wayward. A charming container garden complete the look for a welcoming front yard.
This Yard Was Under Lock And Key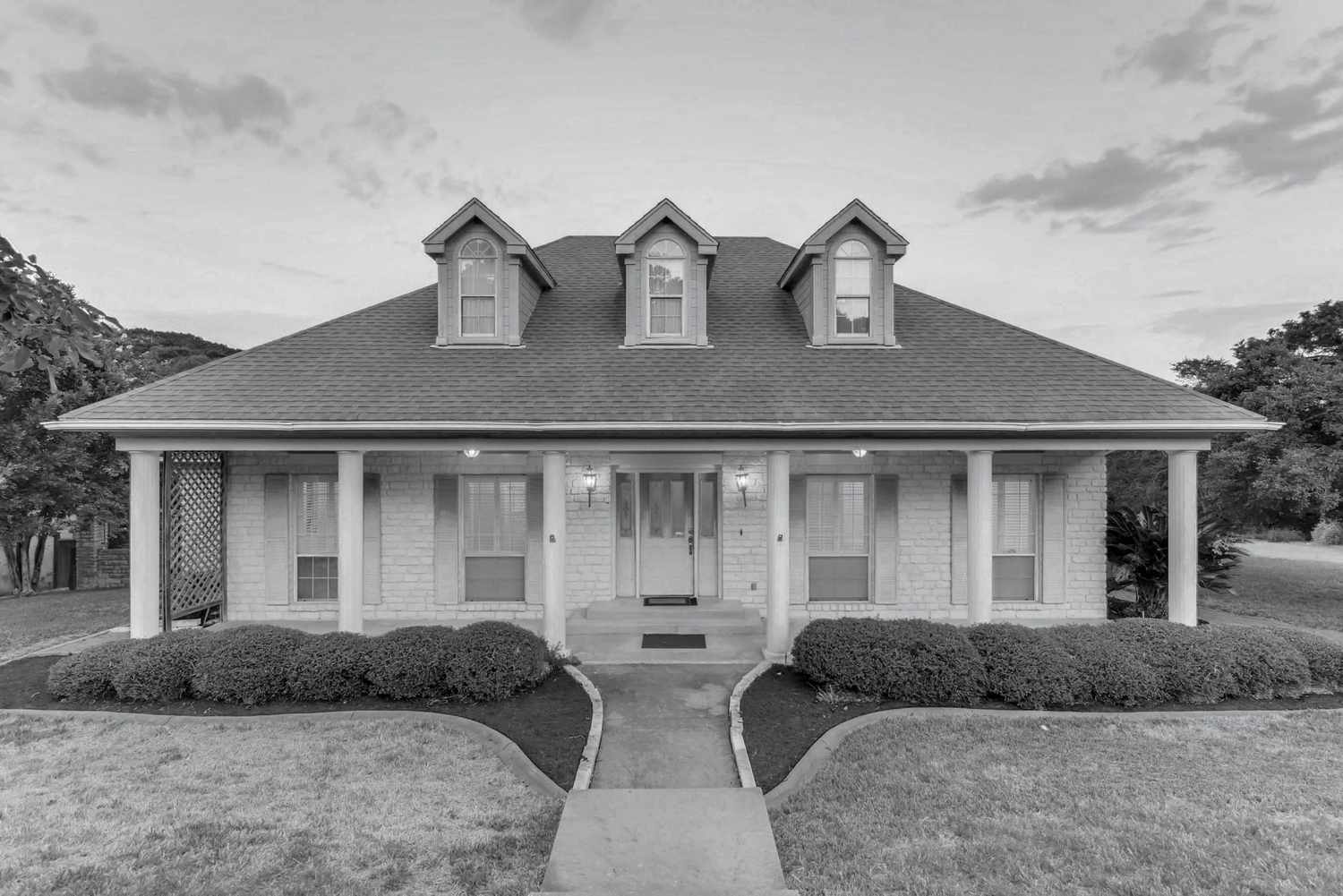 This symmetrical yard needed to be manicured often to stay in this condition. Instead, the homeowners sought a more care-free and playful lawn.
Now It's Lush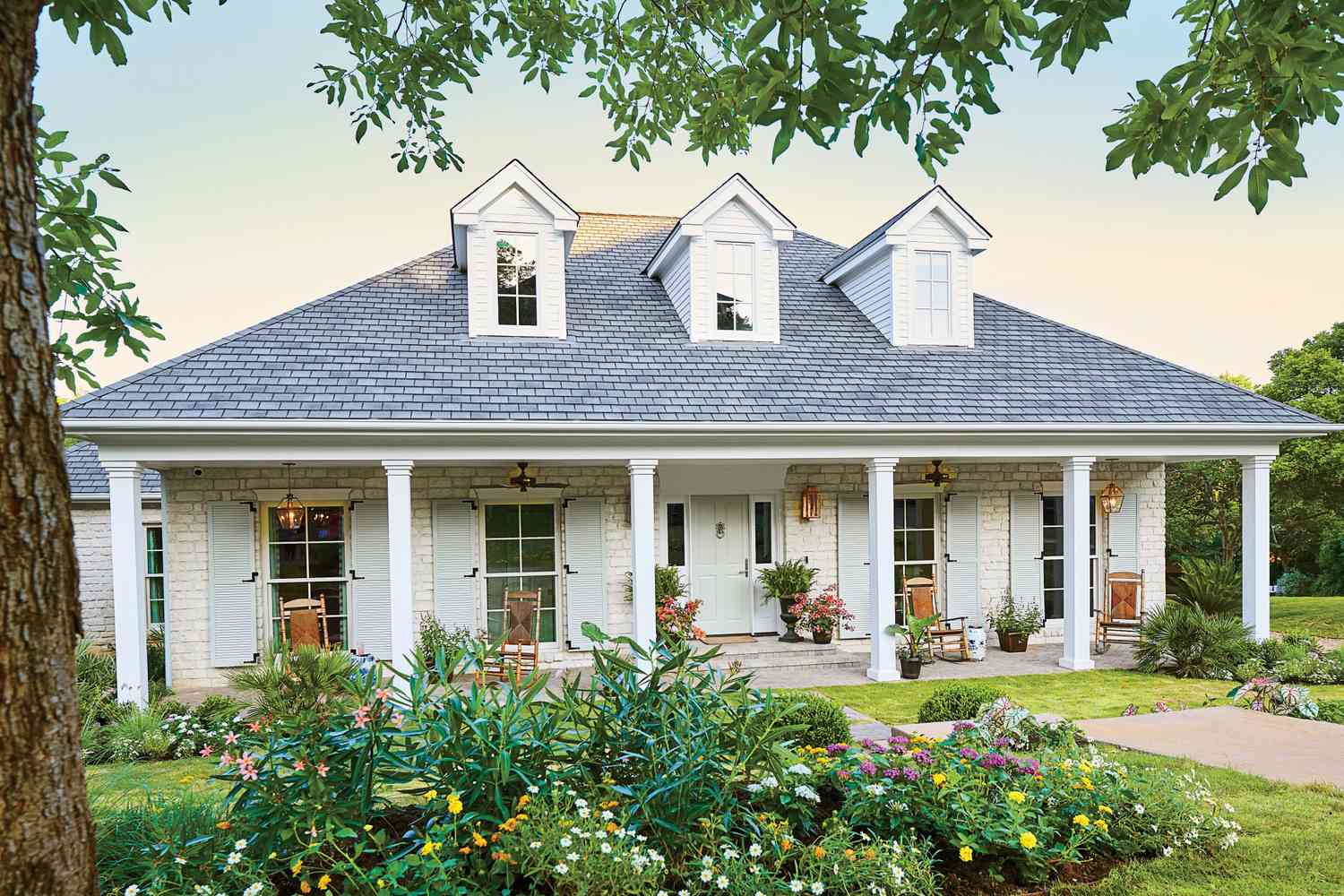 Now, this yard balances between kept and care-free. Grass is freshly mowed but stunning flowers flow free.
This Yard Brought Down The Whole Block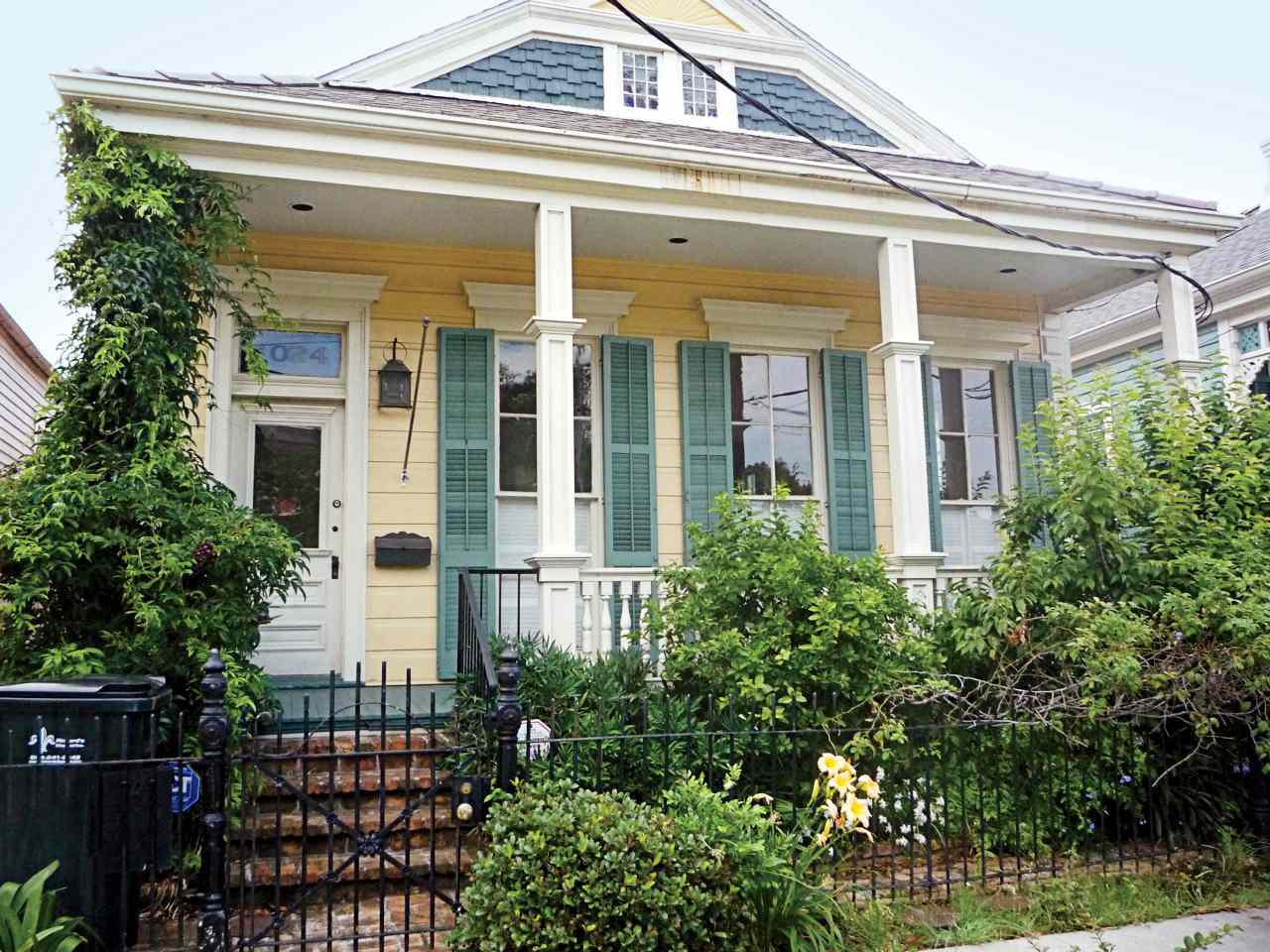 Imagine the strife of neighbors when their hard-working lawns were burdened by this unloved one! For everyone's sake, this yard needed some care.
Now It's The Envy Of Its Neighbors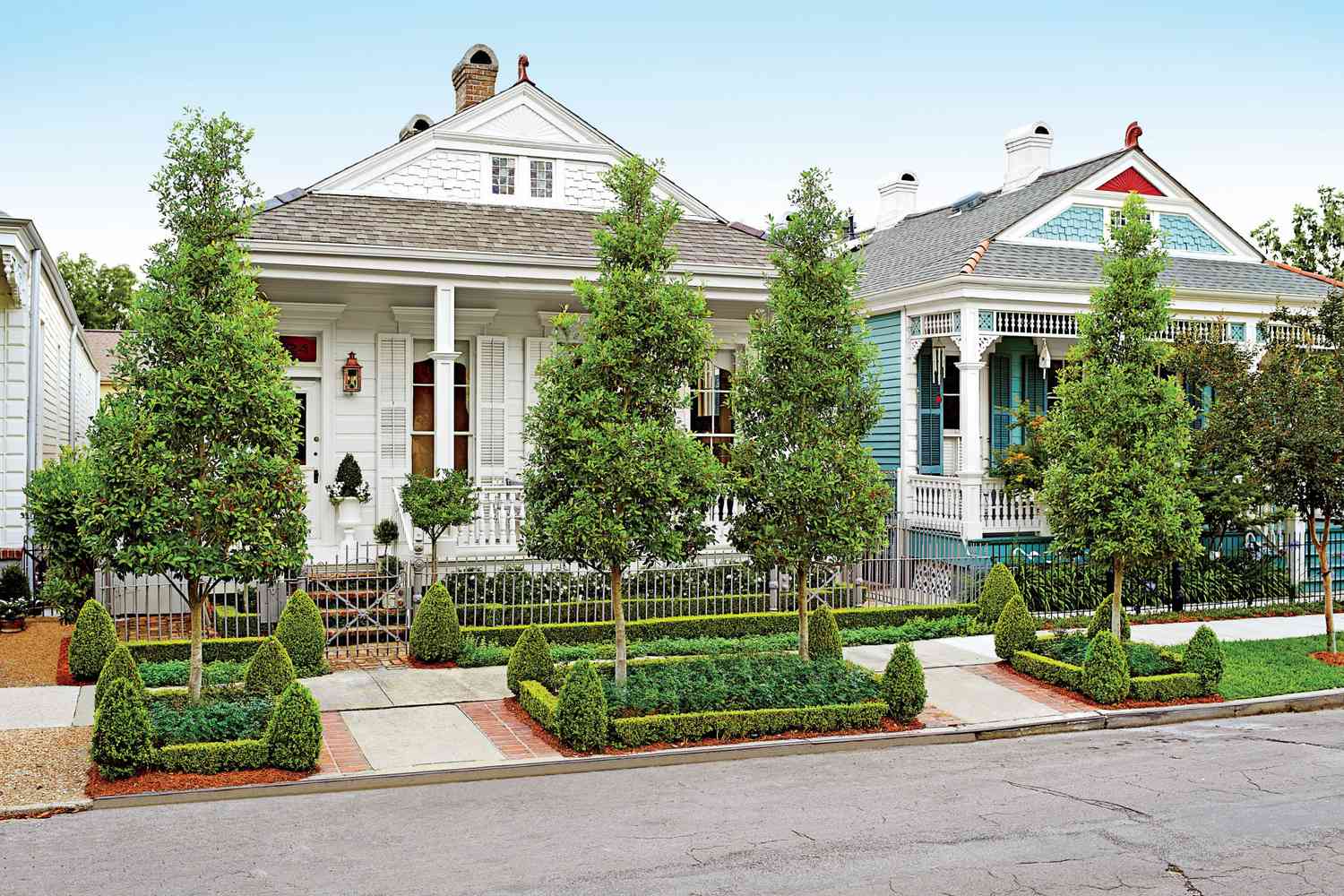 After a makeover, this yard is right there with the best of them. Gorgeous arrangements of trees and shrubbery brighten up the whole neighborhood.
This Yard Needed A Trim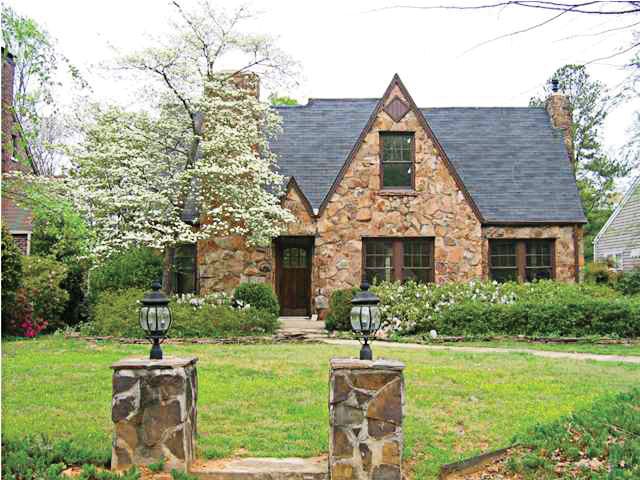 This lawn is perfectly acceptable, but could definitely use a spa day of pampering. After all, a house this beautiful deserves an equally enticing lawn.
Now It's Tidy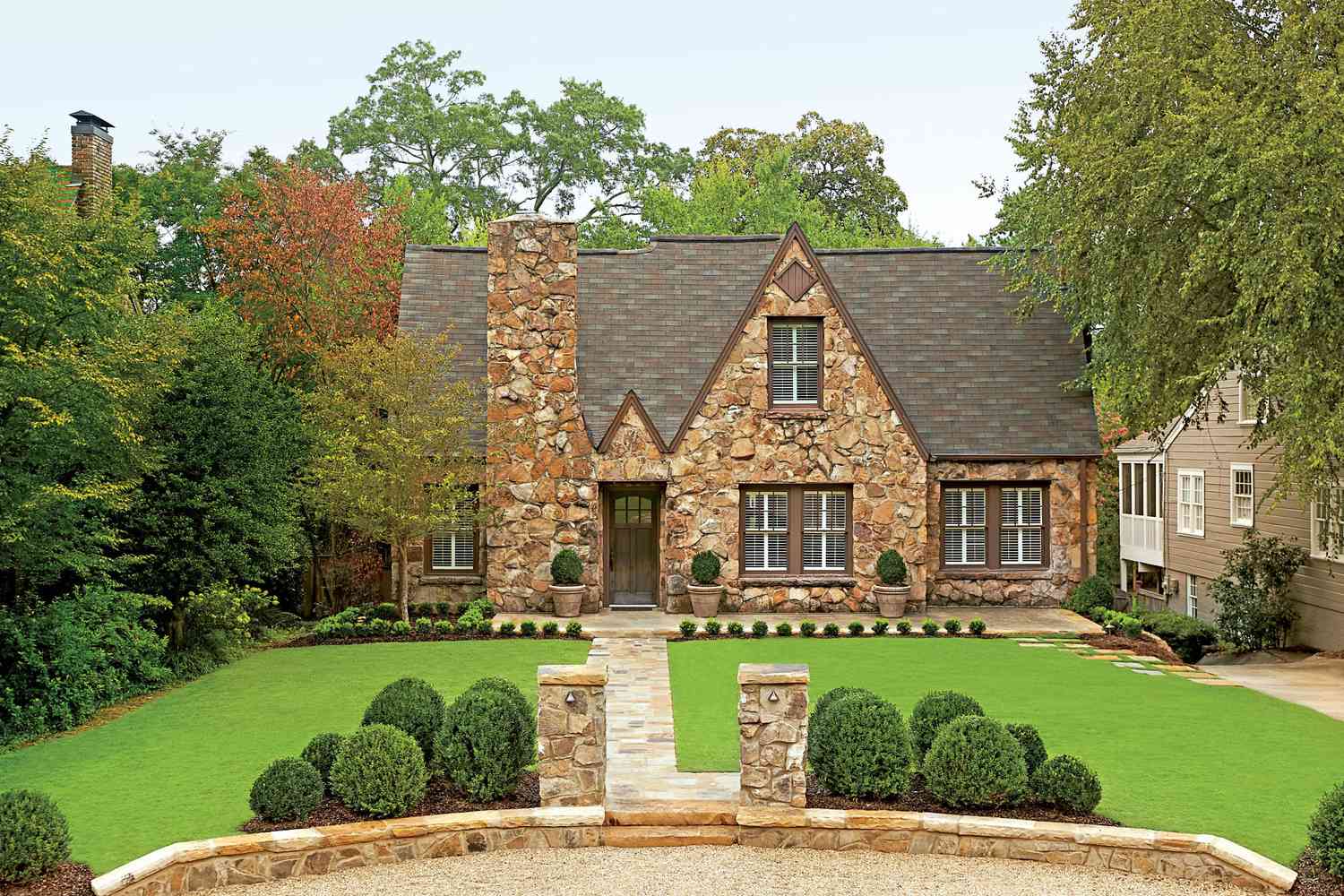 This house exterior has never looked better. Vibrant green grass is decorated with small but mighty shrubbery that exude curb appeal.
This Yard Was Uninspired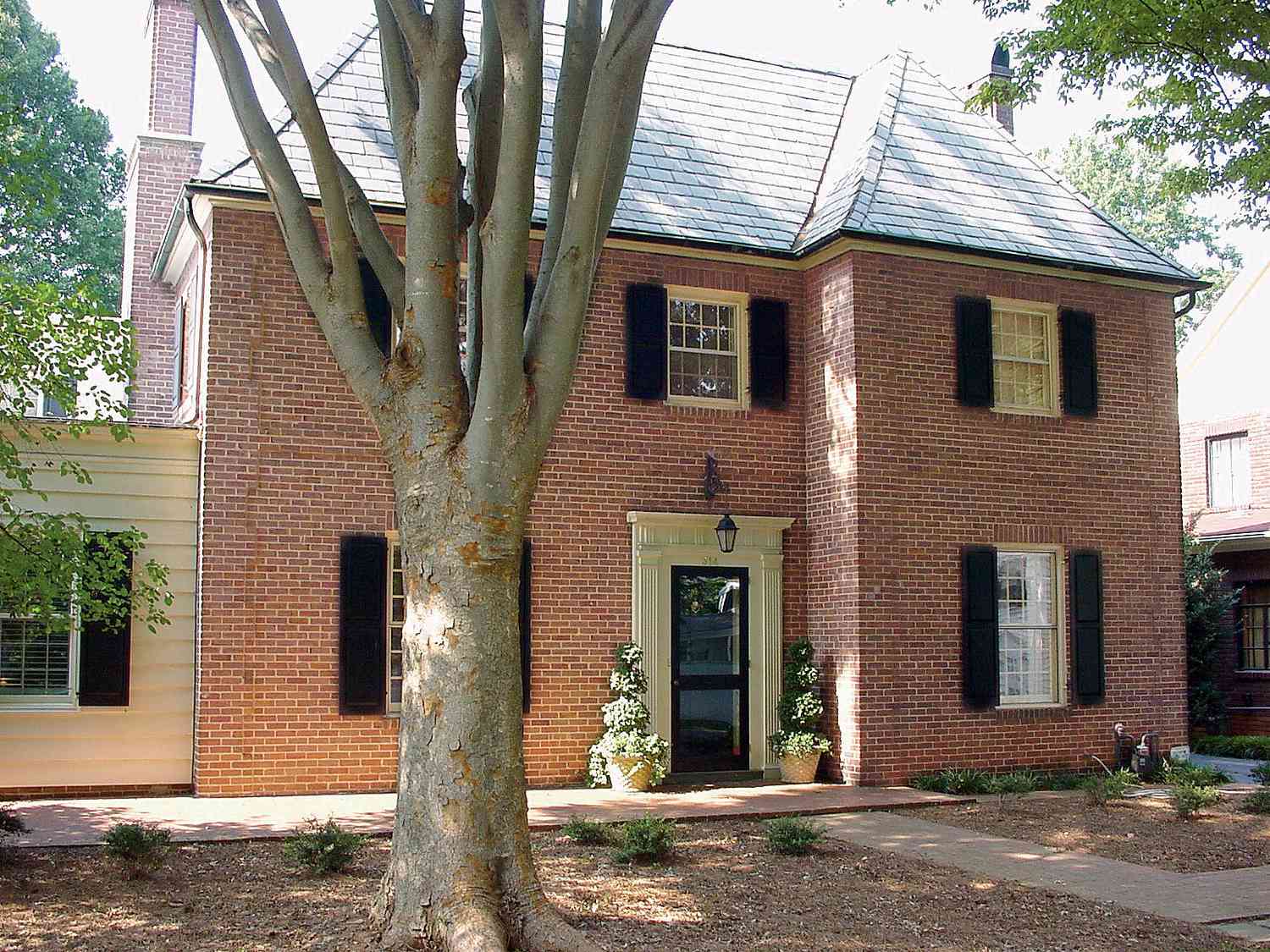 All that this yard has going for it is a few lovely containers piled high. Otherwise, this lawn could stand for improvement.
Now It Inspires Others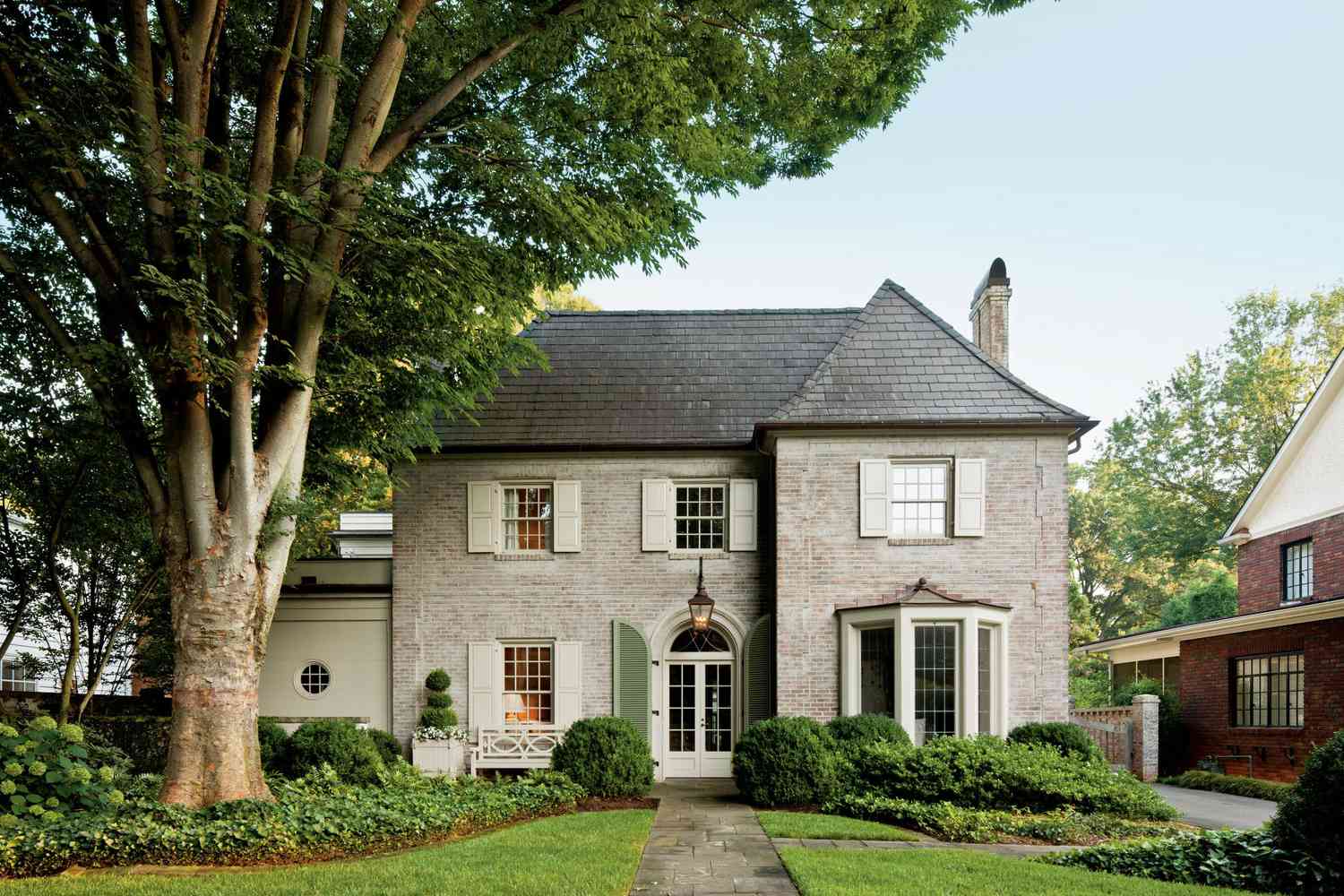 A complete exterior makeover transformer this home and its yard. Now, clean edging in the lawn welcome you to the from door, adorned with brilliant, green shutters.
This Yard Was Drab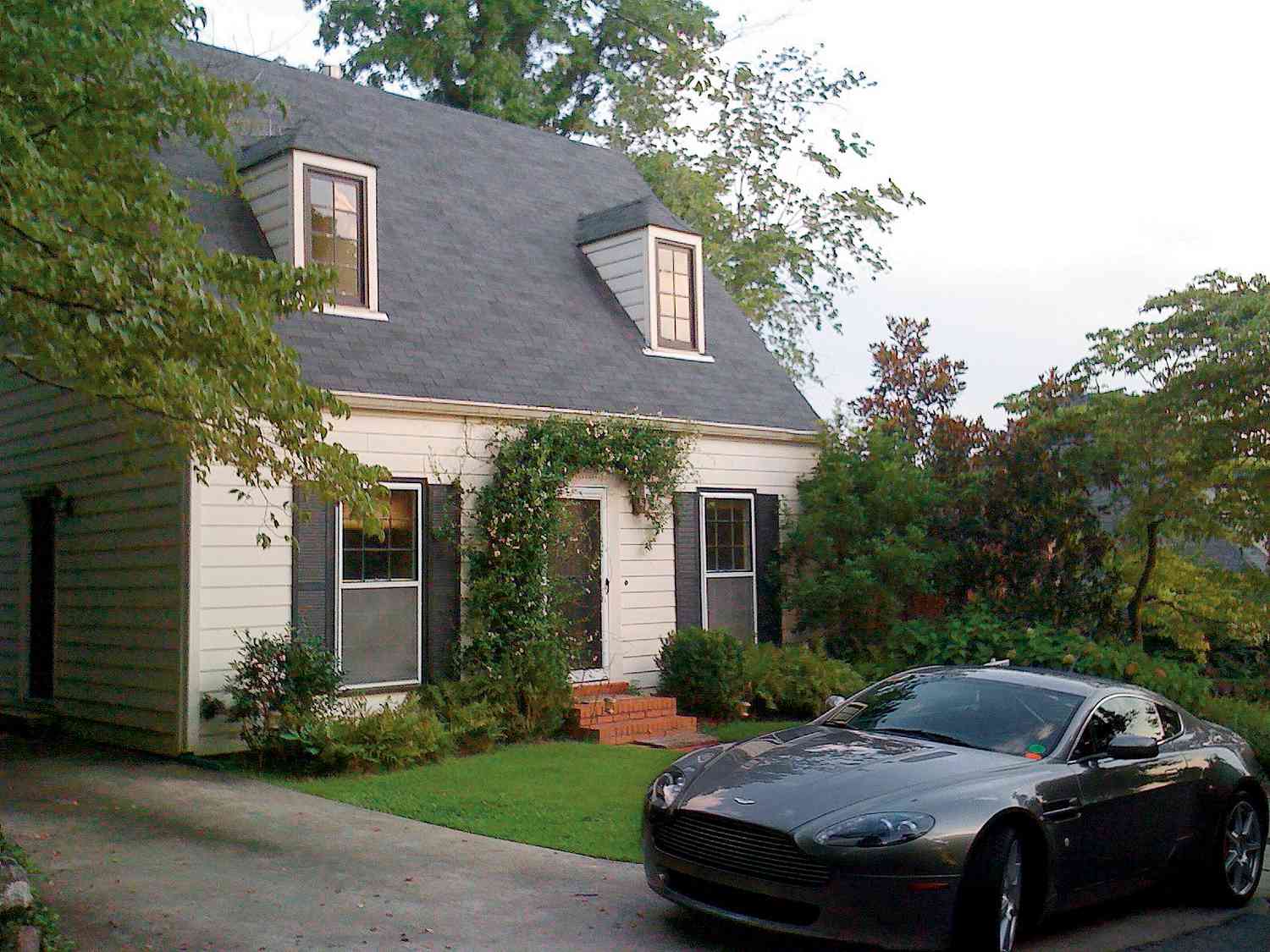 Although we love the door-framing climbing vines, not even those can compensate for this overall boring yard. So much wasted potential!
Now It's Daring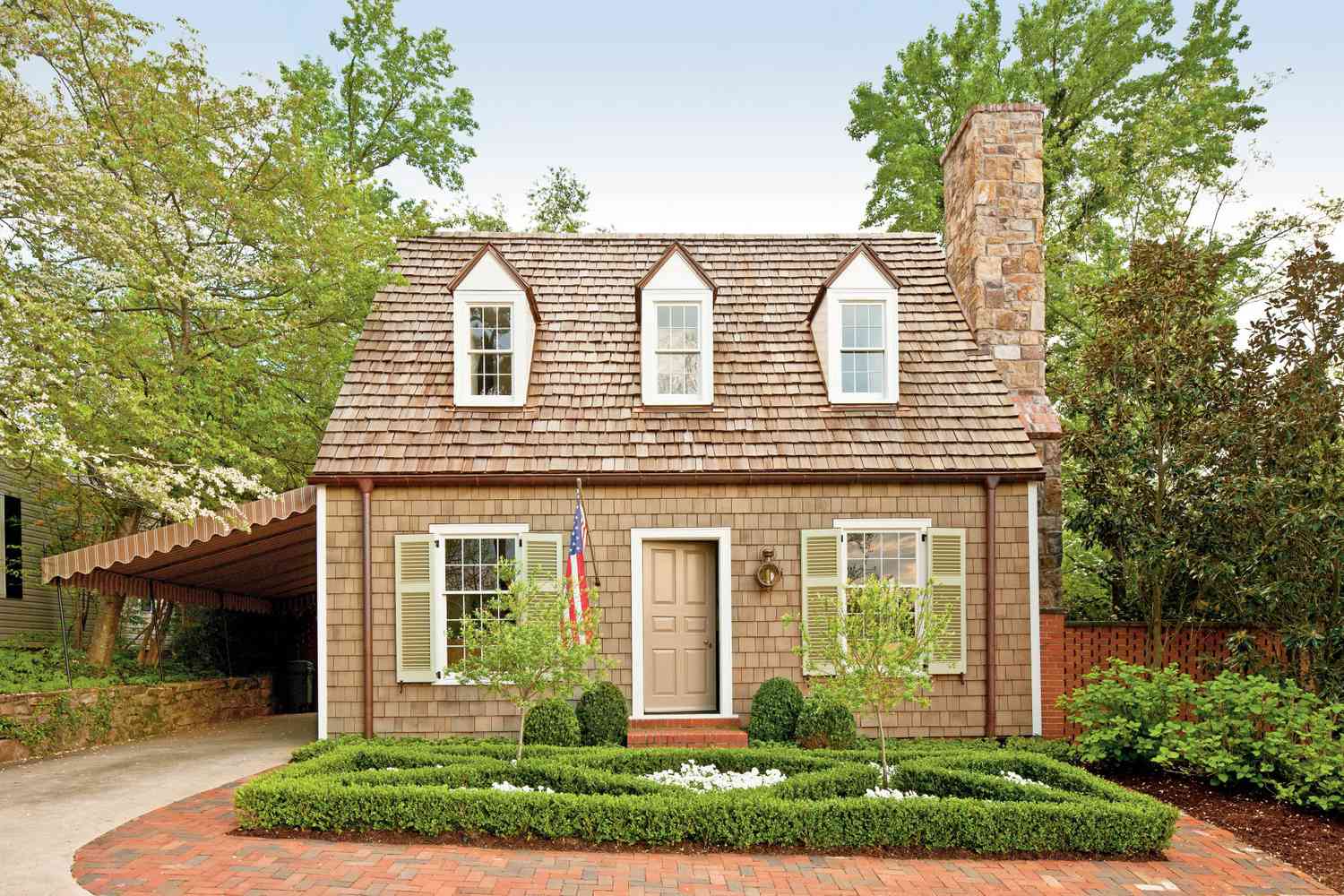 Now, this colonial Williamsburg-inspired home is complemented by a creative yard. Rather than grass, the landscape designer opted for a tight but impactful garden surrounded by antique bricks.