Create a charming outdoor space for entertaining or add interest to your garden with these breezy pergola ideas.
Rooftop Garden Pergola
This rooftop dining area is situated under a beautiful white pergola, right in the middle of fresh seasonal flowers, permanent trees and shrubs, and of course, edibles—which thrive on rooftops.
Inviting Patio Pergola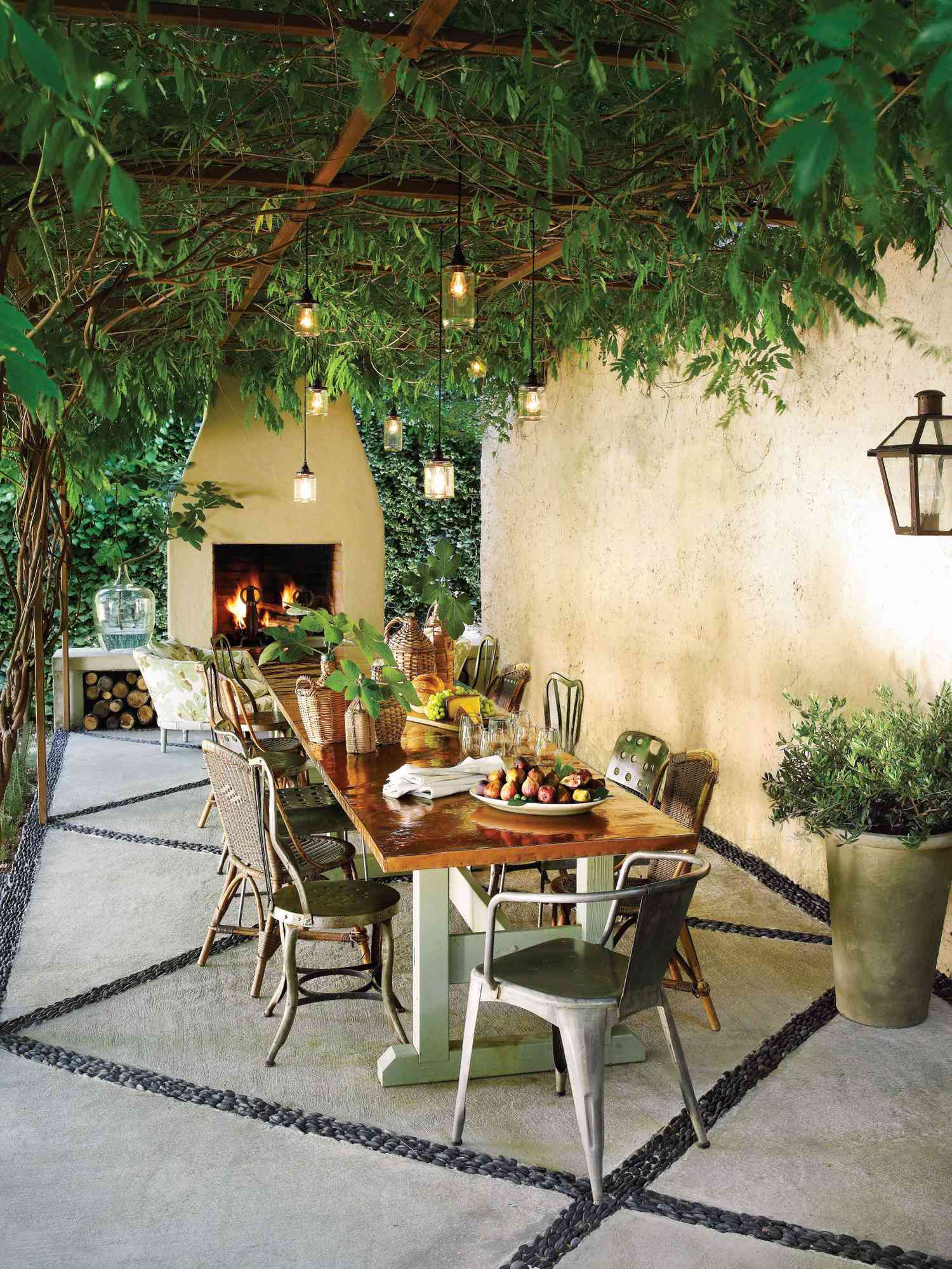 This outdoor dining room proves that humble materials can pull off a high-end look. The backyard transformation began with an installation of a 10- by 30-foot iron pergola. Wisteria was planted, which in time turned into a leafy canopy overhead.
Bermudan Pergola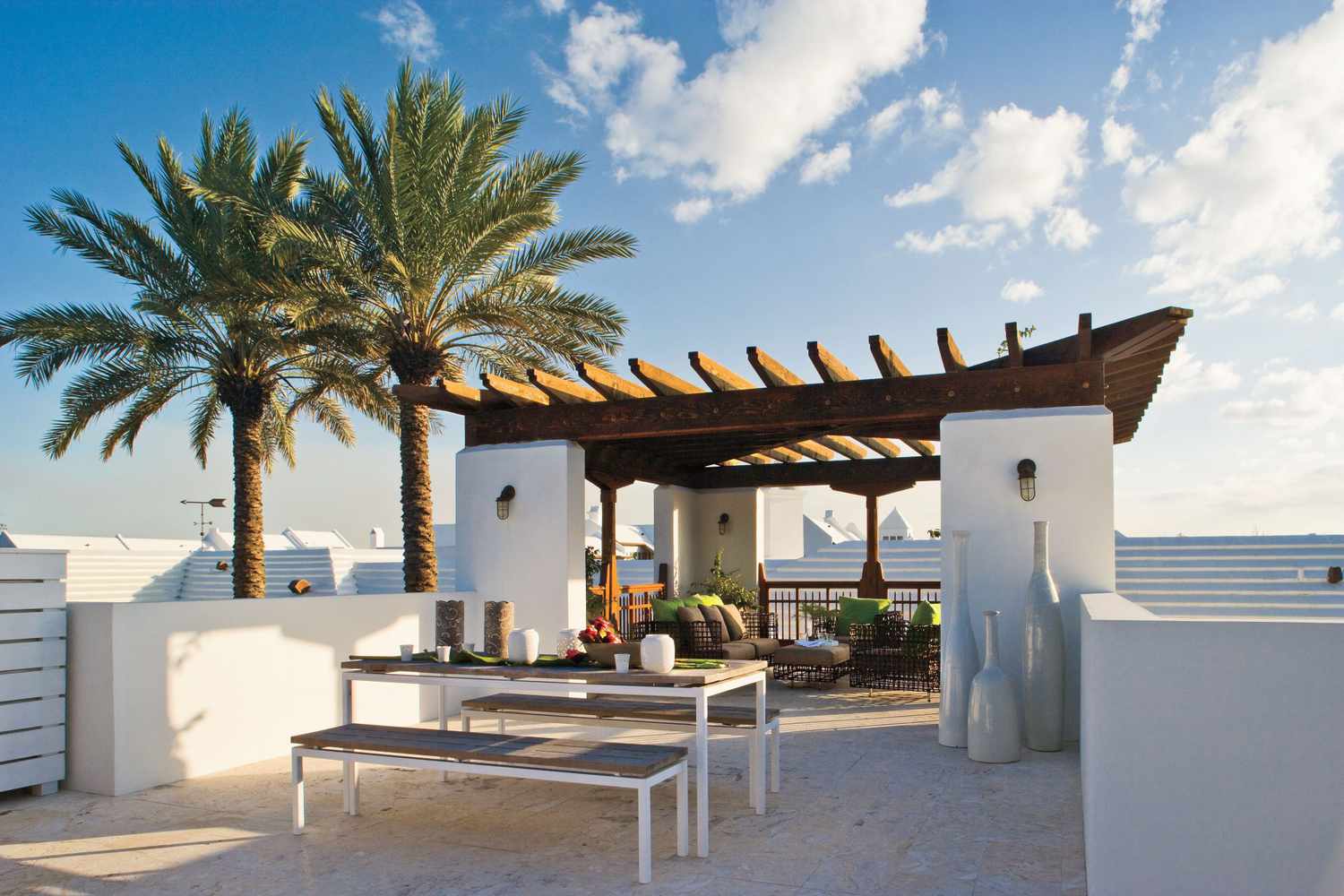 In Alys Beach, all structures are built in a Bermudan style with a hint of Mediterranean. This 1,100-square-foot rooftop deck is anchored by a pergola that houses an intimate seating area. Bougainvilleas are planted in urns tucked into the corners of the pergola.
Pool House Pergola
This pergola was inspired by a structure in Hestercombe in Somerset, England by architect Sir Edwin Lutyens and garden designer Gertrude Jekyll. In this version, a delightful tangle of flowering vines turns the area beneath the pergola into an intimate room.
Handcrafted Cedar Pergola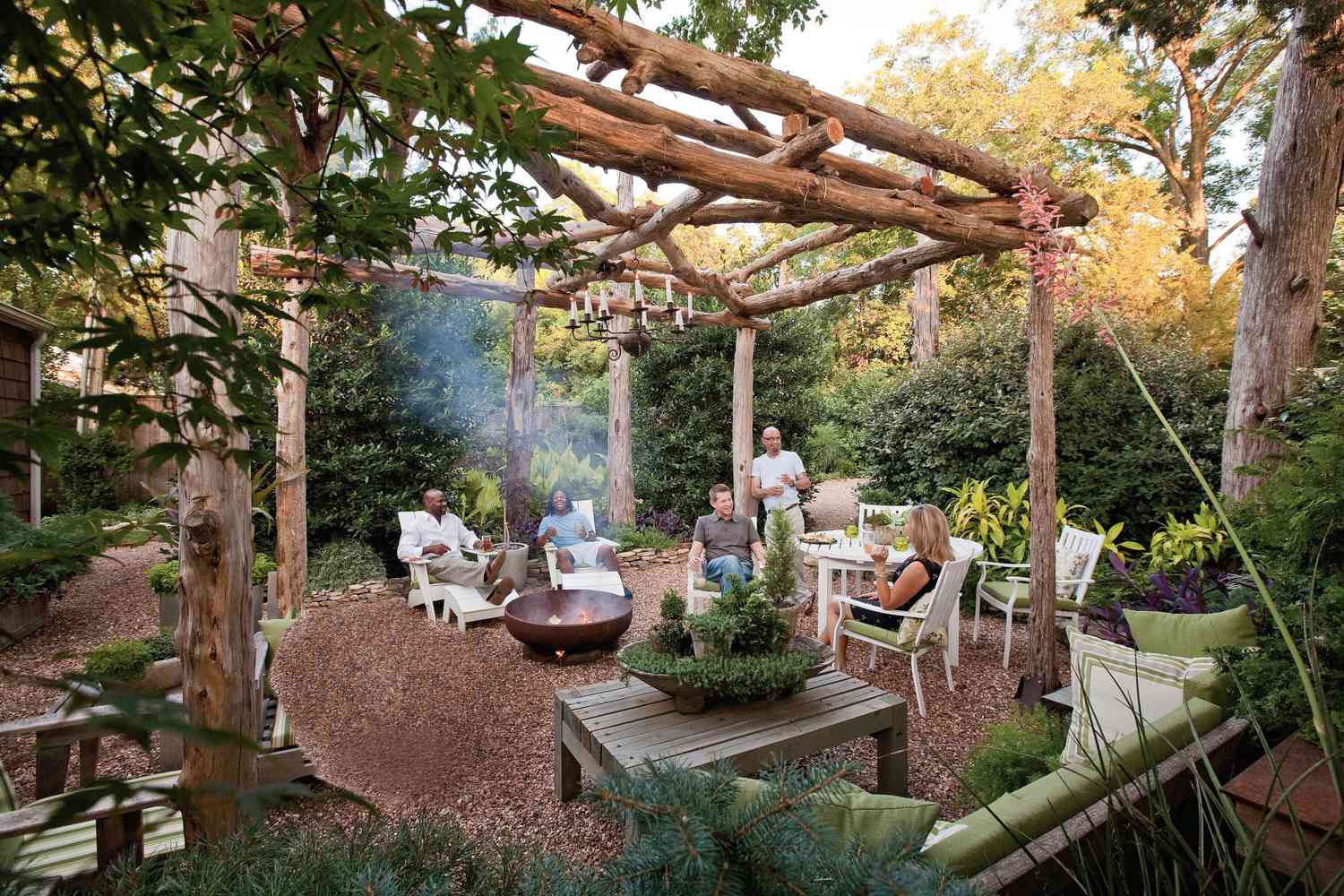 The designer crafted this arbor from cedar posts set atop concrete pads. Drawing inspiration from a lone cedar tree that grew in his backyard, he got posts from area tree-trimming companies to build the 12- by 12-foot structure that covers the entire patio space.
Lush Patio Pergola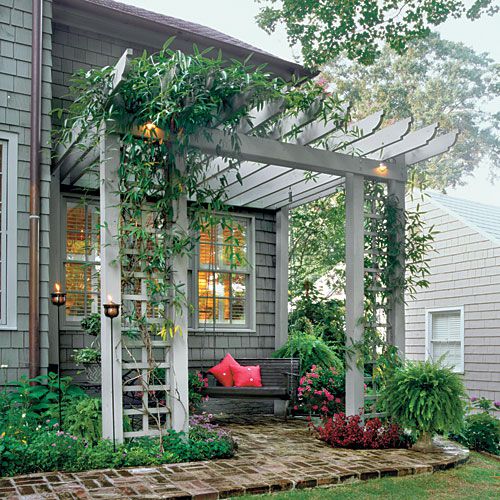 Four 6 by 6 posts across the front of this patio arbor give the structure a substantial feel. Two lattice panels, which support Armand clematis vines (Clematis armandii), provide a sense of enclosure.
Wrought Iron Pergola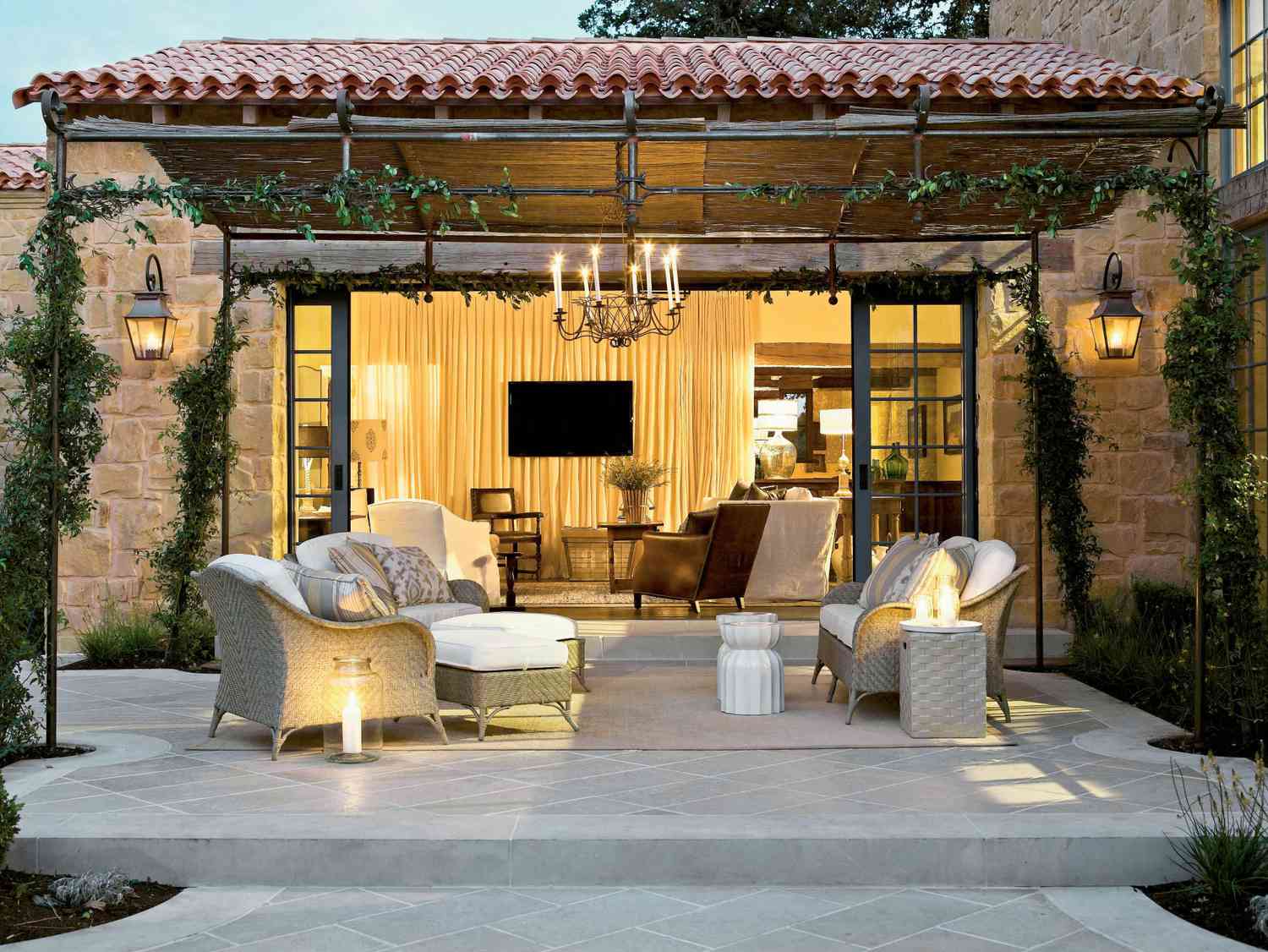 A wrought iron pergola lends structure to an outdoor seating area, with a charming spot for climbing roses to grow overhead.
Weather-Resistant Pergola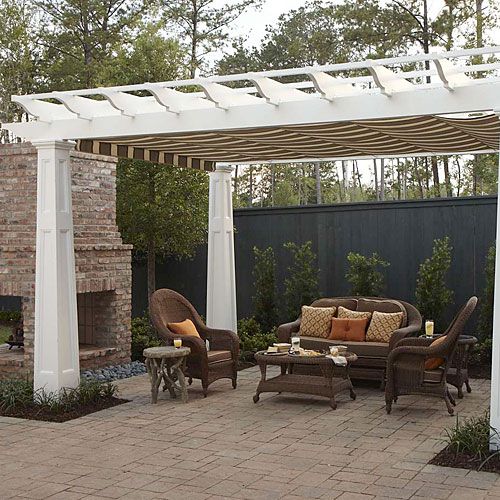 This unique patio includes a pergola with a retractable canopy of outdoor fabric that is great for protection from sun and rain. Comfy seating is centered around a fireplace and creates an outdoor living area that is great for parties and entertaining.
Tour the Bayou Bend Idea House
Best Pop-Up Canopies For Tailgating And Backyard Entertaining
Welcoming Courtyard Arbor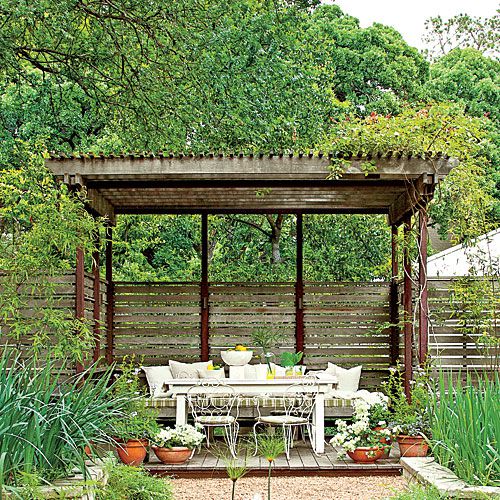 A slatted arbor shades a sitting area at one end of this courtyard. Pots of seasonal flowers by the table and chairs add a spot of color to a palette of mostly greens, browns, and grays.
See more of this Heat-Tolerant Austin Garden