Some people grow herbs to flavor food. Some grow them for folk medicine. Here's one I grow strictly for its sensational flowers. You should grow it too.
It's called «Hummelo» betony and it's blooming right now. Spikes of rosy-purple flowers stand 18 inches tall above a base of handsome, mint-green leaves. The flowers appear for weeks in summer. Bees, butterflies, and hummingbirds love them. Deer and rabbits don't. They make good cut flowers. That's a win-win-win situation. No doubt, that's why the Perennial Plant Association named it the Perennial of the Year in 2019.
Named for a town in the Netherlands, «Hummelo» is sometimes listed as a selection of common betony (Stachys officinalis) and sometimes as a selection of alpine betony (Stachys monieri). But who really cares besides taxonomists who argue about such things when the cable is out? «Hummelo» is an excellent addition to both mixed borders and herb gardens. Pair it with flowers and foliage of blue, orange, yellow, red, and purple. You'll be very happy.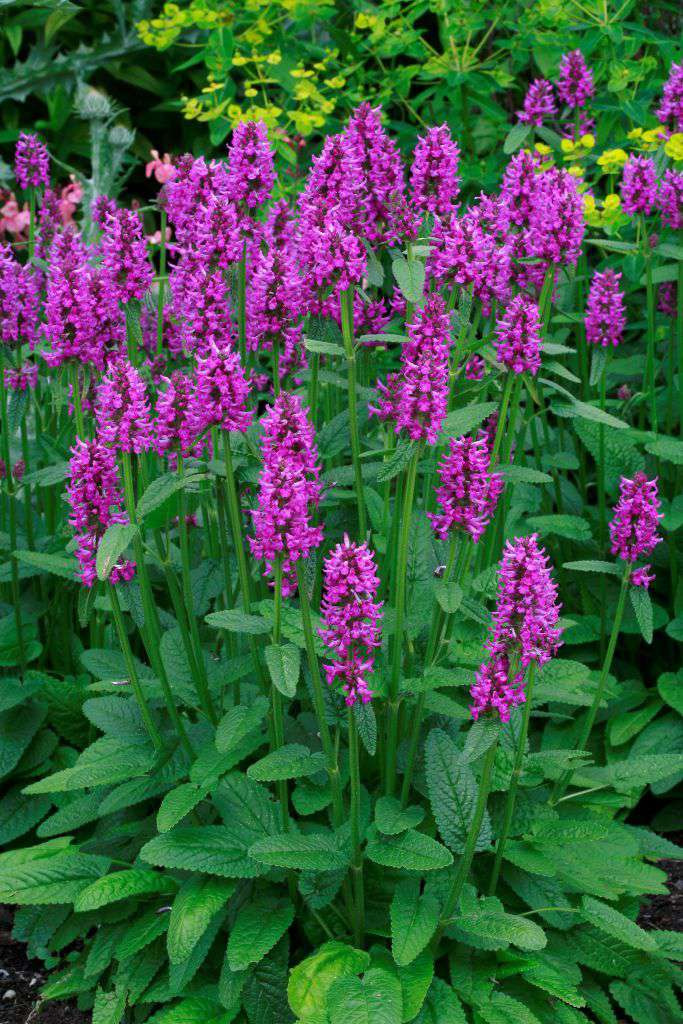 This hardy perennial thrives in USDA Zones 4 to 8. It's evergreen in places with mild winters. In cold-winter areas, the foliage dies to the ground. Give it full sun and well-drained soil. Once established, it tolerates drought and needs little care. «Hummelo» spreads steadily (but not aggressively) by rhizomes to form an expanding patch. Divide in spring or fall to get more plants.
Look for this winner at local garden centers and nurseries. Online sources include Walters Gardens and Bluestone Perennials. You may have to wait until fall to plant, so in the meantime, just gush at the photo.