At Jim Scott's remarkable lakeside garden in Alabama, beauty and laughter lie around every bend.
Natural Creation
On the banks of Central Alabama's Lake Martin rests Jim Scott's garden. It's like none you've ever experienced.
If you notice this story doesn't come with a landscape plan, that's because Jim says it's impossible to draw one, even with GPS. His 12-year creation is a labyrinth of intersecting trails, meandering streams, hideaways, and surprises. And while he isn't a landscape architect, he could teach such a professional a thing or two. Each waterfall, wildflower, and moss-shawled boulder looks like it's been nestled here since God made Earth.
Waterfalls: Just the Beginning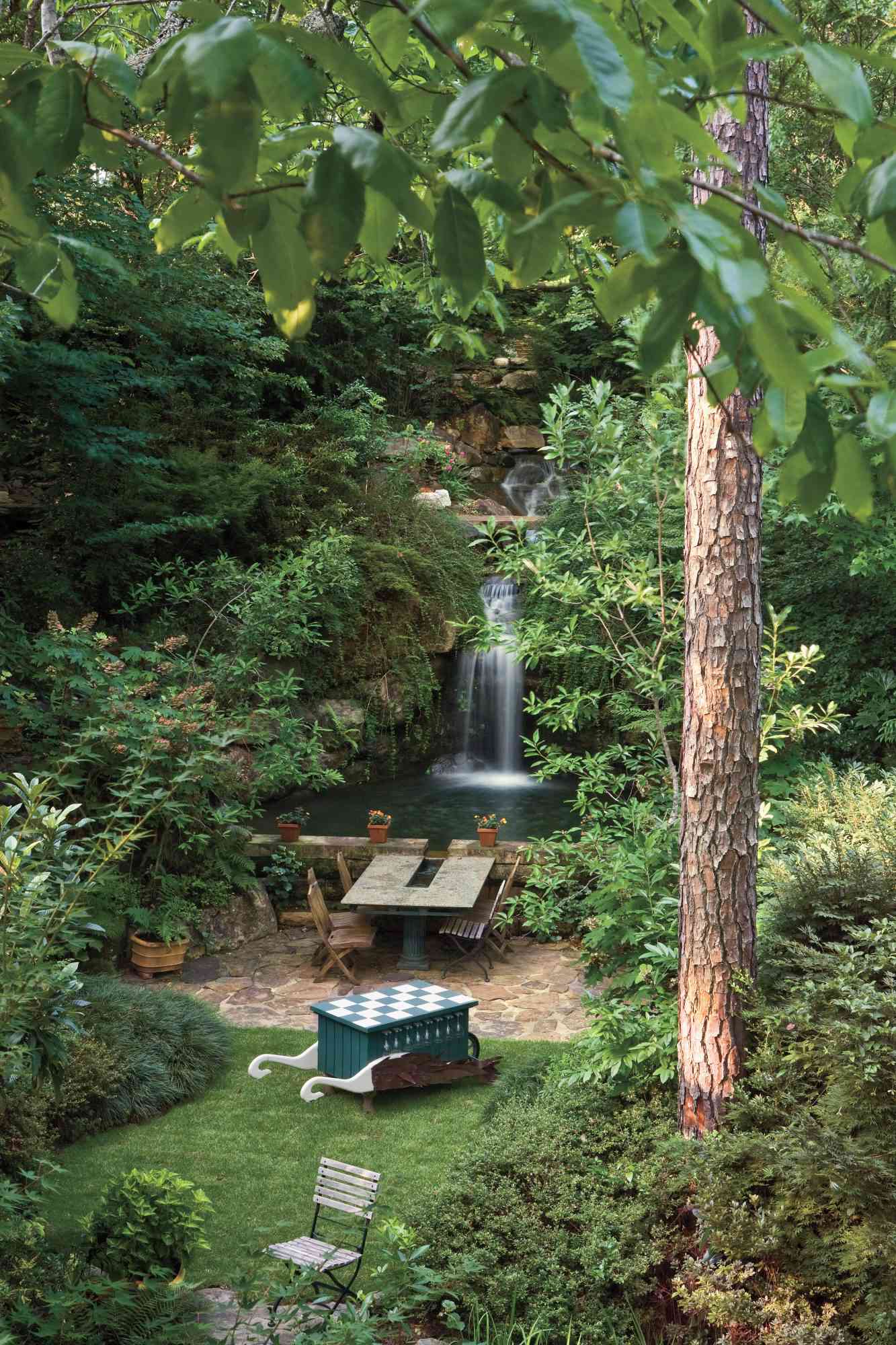 Moving water—a myriad of waterfalls, streams, ponds, and pools—unites this garden fantasy.
Even visitors who don't know a melon from a marigold still delight in the thrill of a zip line, the lick of cool water, and cleverly hidden refrigerators stocking a full range of adult beverages. Jim explains his inclusive approach to garden design this way: "The role of a priest in giving a sermon is to feed the sheep and entertain the goats. That's what I do here."
Natural Wine Cooler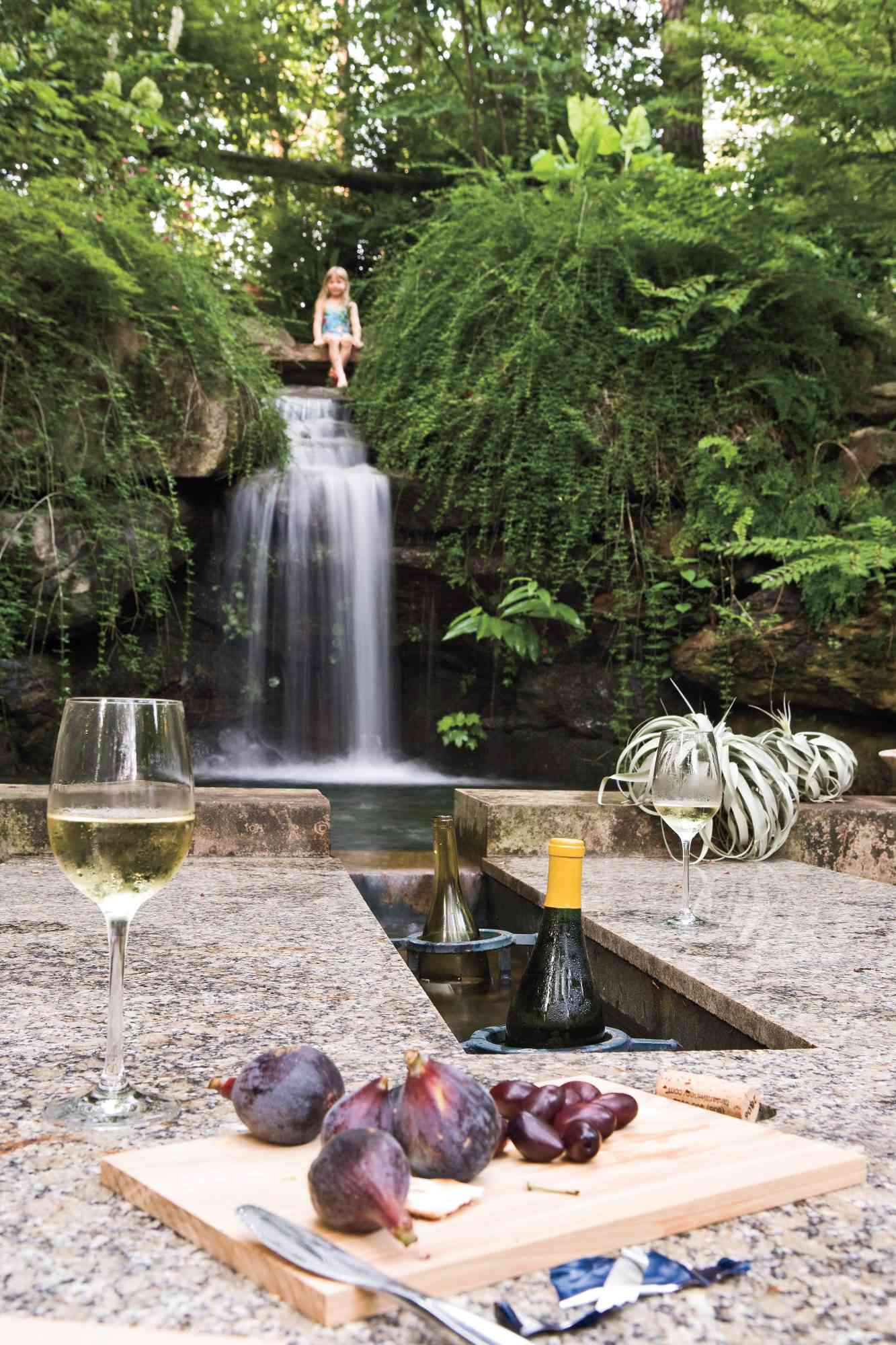 Should you desire a glass of white wine, cool water from the pond fills a slot in the stone table and chills it.
Stone Diving Board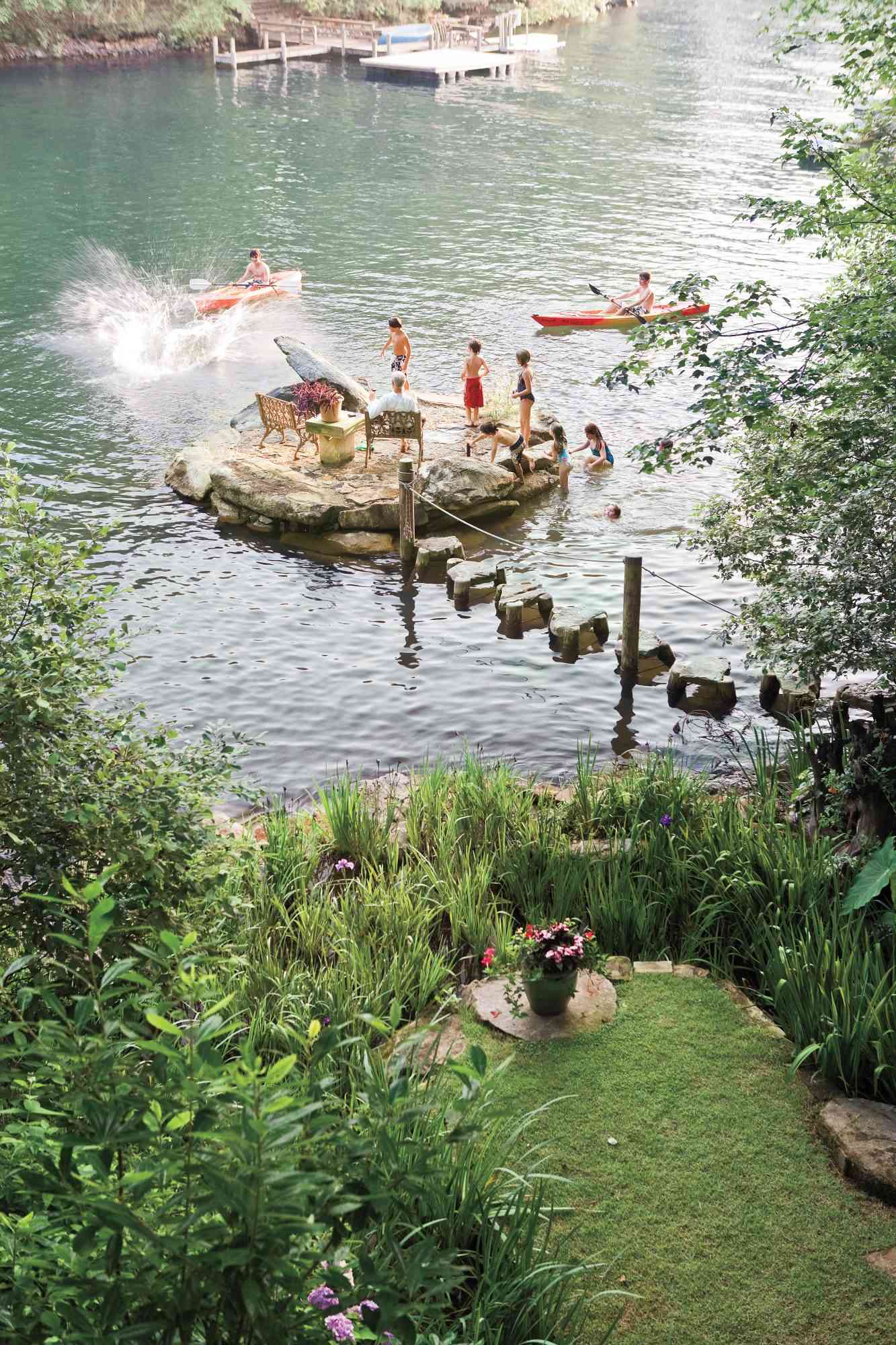 Kids have a cannonball contest from a stone diving board.
Elevated Walkway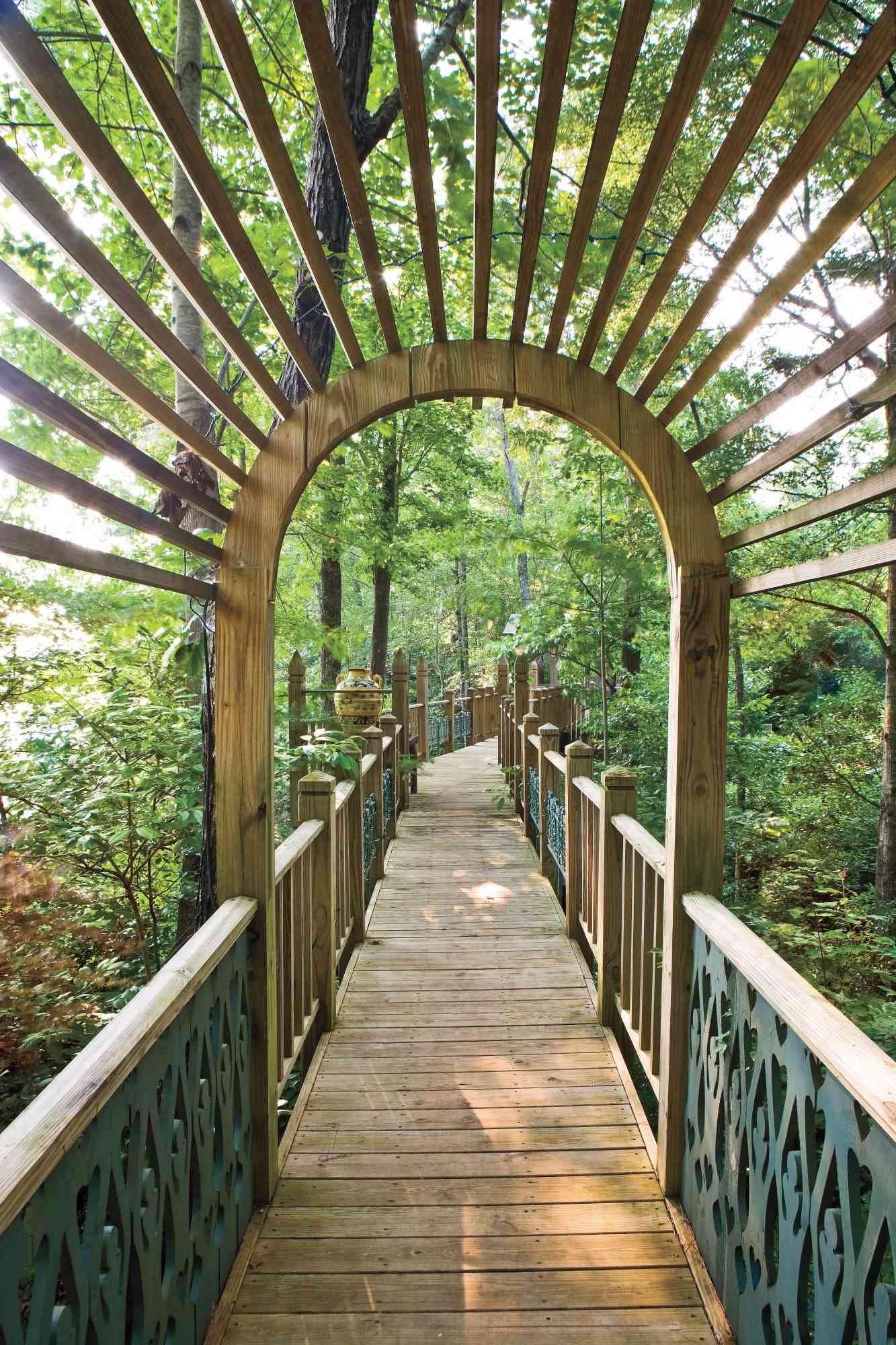 Probably the garden's most remarked-upon feature is its trio of elevated walkways that lead from the house through the tree canopy. Jim originally built them so that his late wife, Vivian, who was no longer ambulatory, could still tour the grounds. Today, the walkways provide visitors with a wider perspective on the plantings below.
Making Memories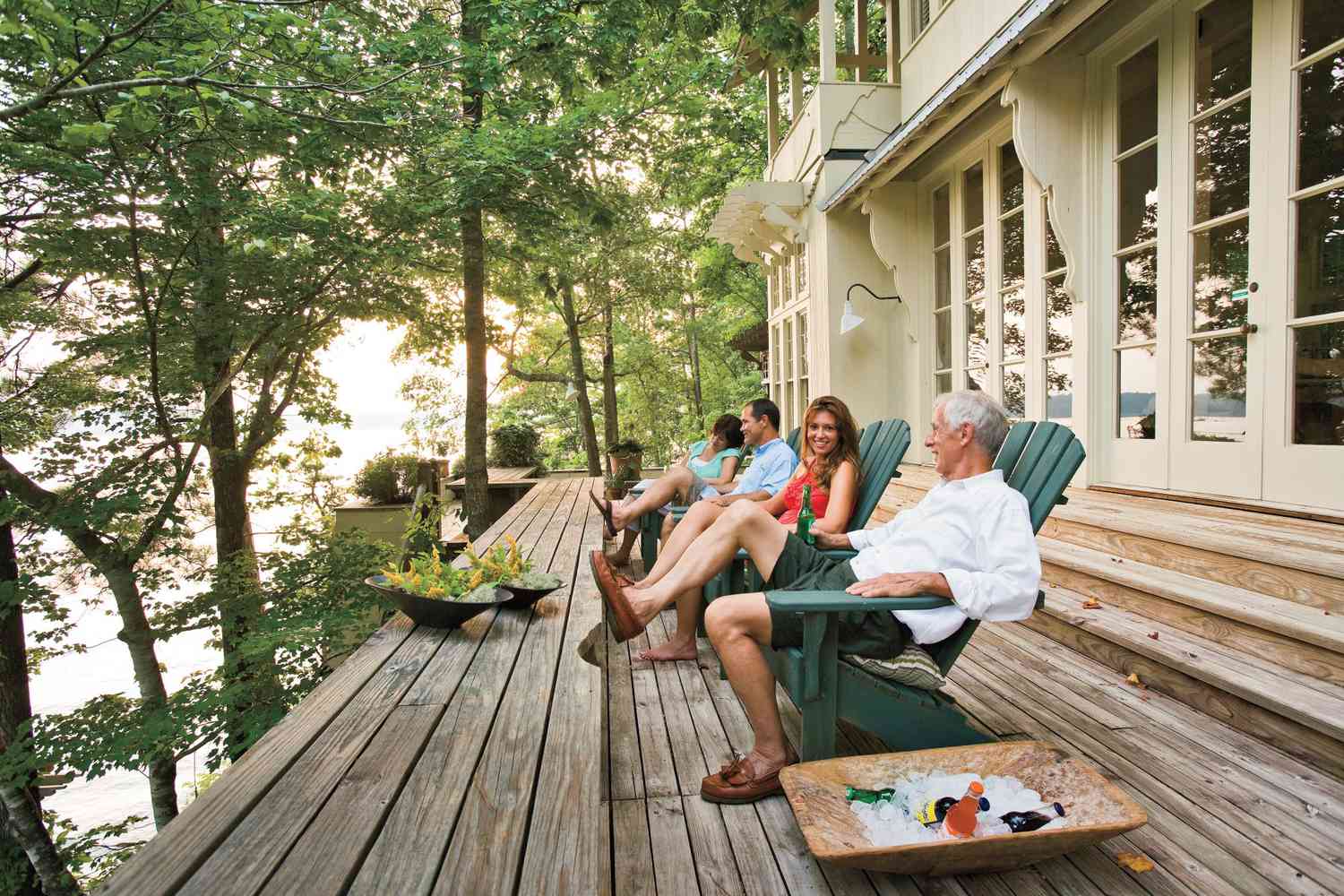 Jim enjoys relaxing with company and more than anything wants his garden to make a lasting impression. "The only thing anybody really owns is their memories," he observes. "Everything else is ephemeral. I would hope that 15 years from now, if someone who's been here were asked, 'You remember a garden with lots of waterfalls on a lake in Alabama?' they would remember. If so, then I've given them a gift of enormous value."
Bocce Court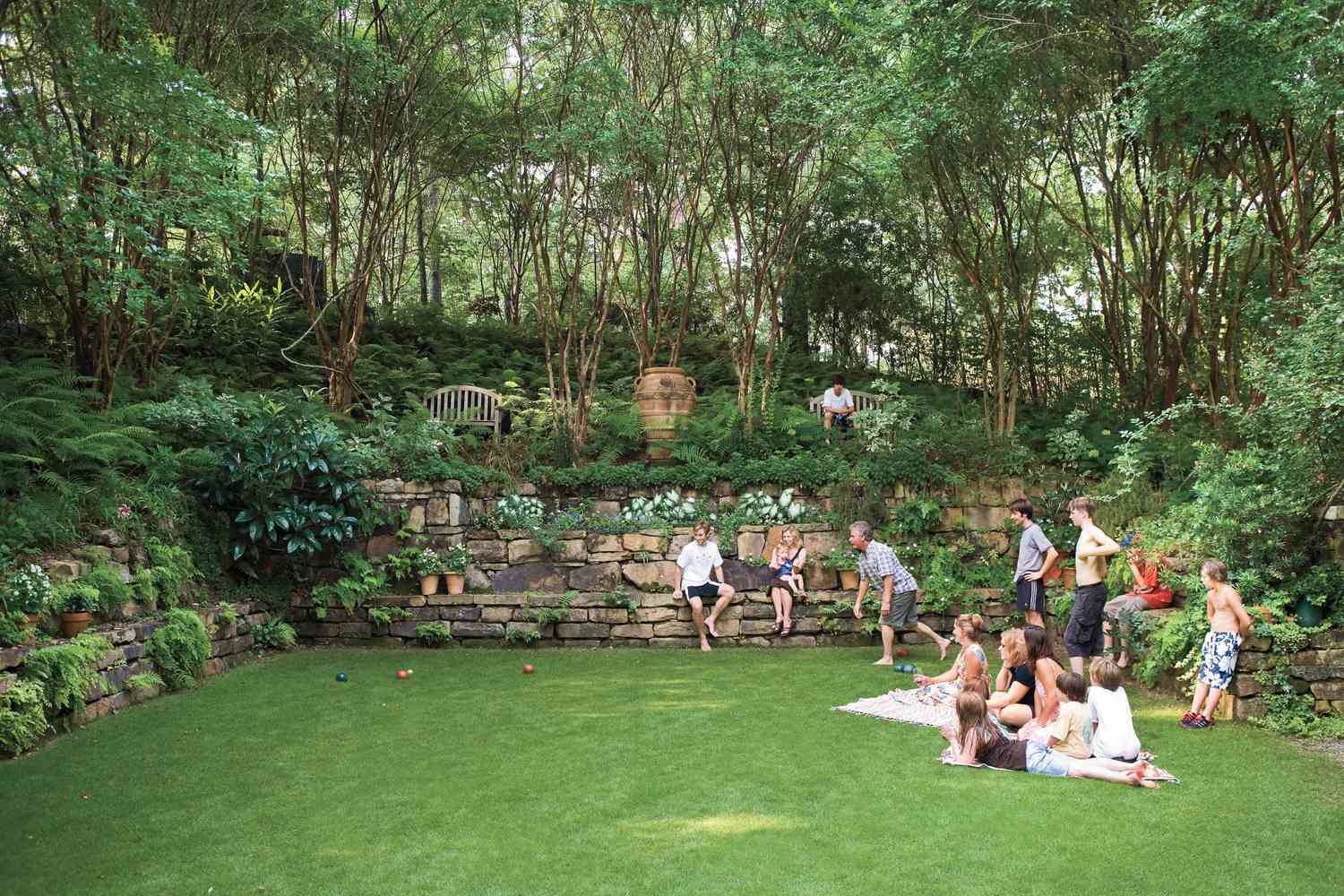 This bocce court's soft carpet of lawn offers a prime spot for larger groups to enjoy the day.
Progression of Details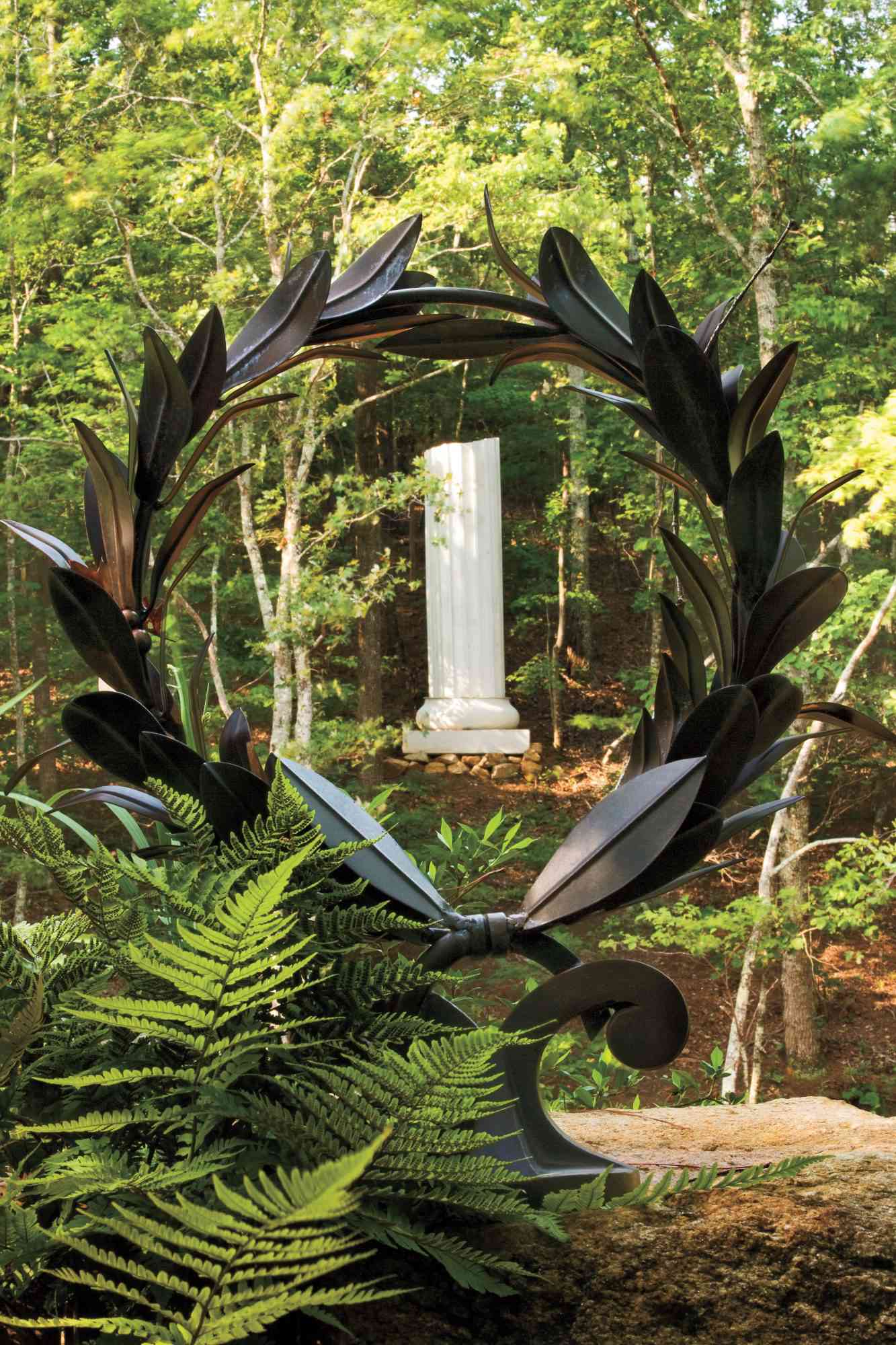 A large Greek column in the woods across the water from the walkways. "Many gardens have their most important elements right next to the house," he explains. "But I do mine like a Chinese circus, where every act is a little more remarkable than the act before. It's like Christmas. You should open the little presents first before you get to the big one. This garden gets more surprising the farther you go from the house."
Hidden Grotto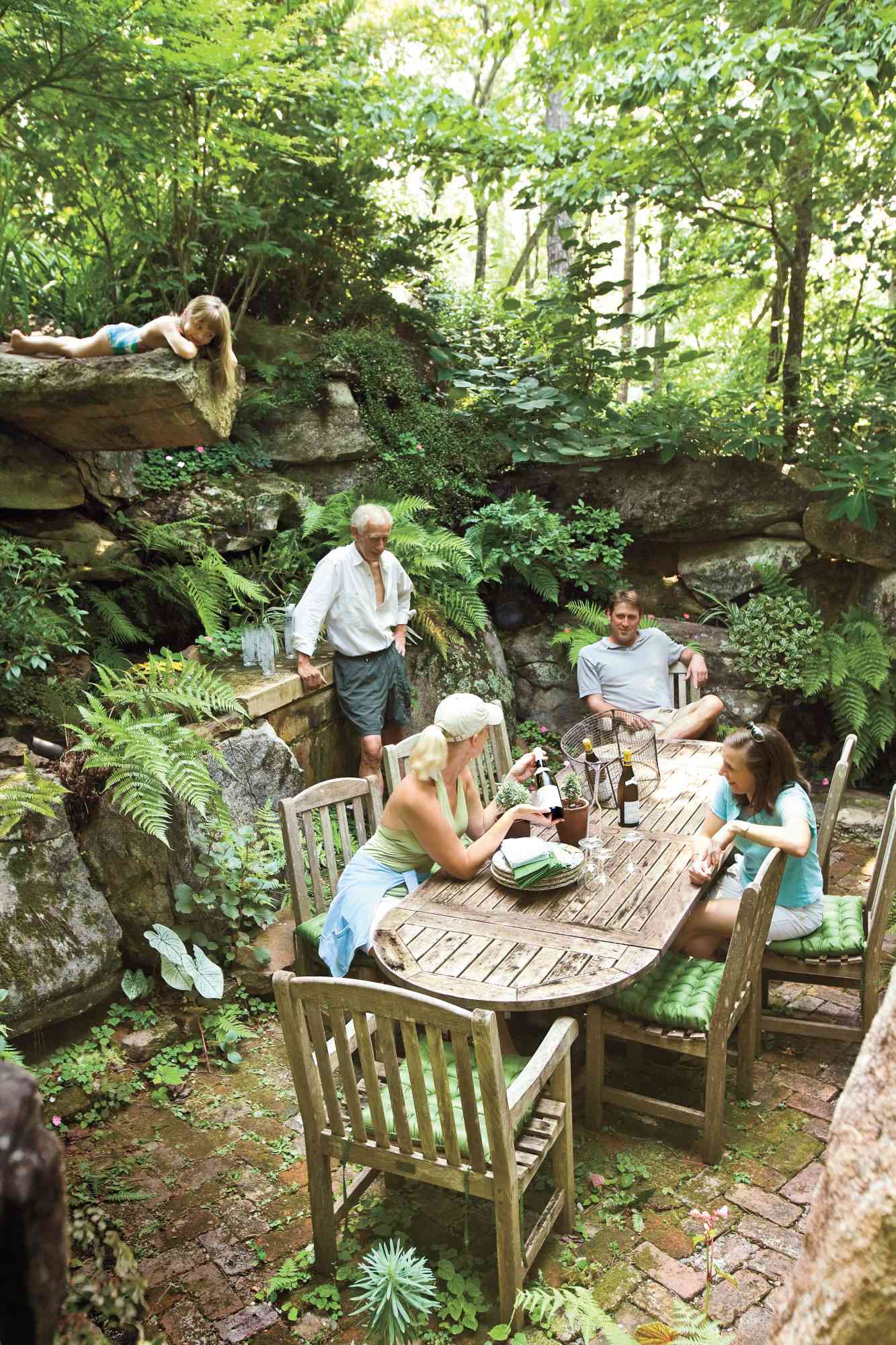 Wander the right path and you'll discover a hidden grotto and (surprise!) a bottle of wine.
"I've been to big, formal gardens in Europe where after two minutes, you 'got' it," Jim says. "But to really 'get' this garden is going to take an hour or two."
Life-Size Chess Board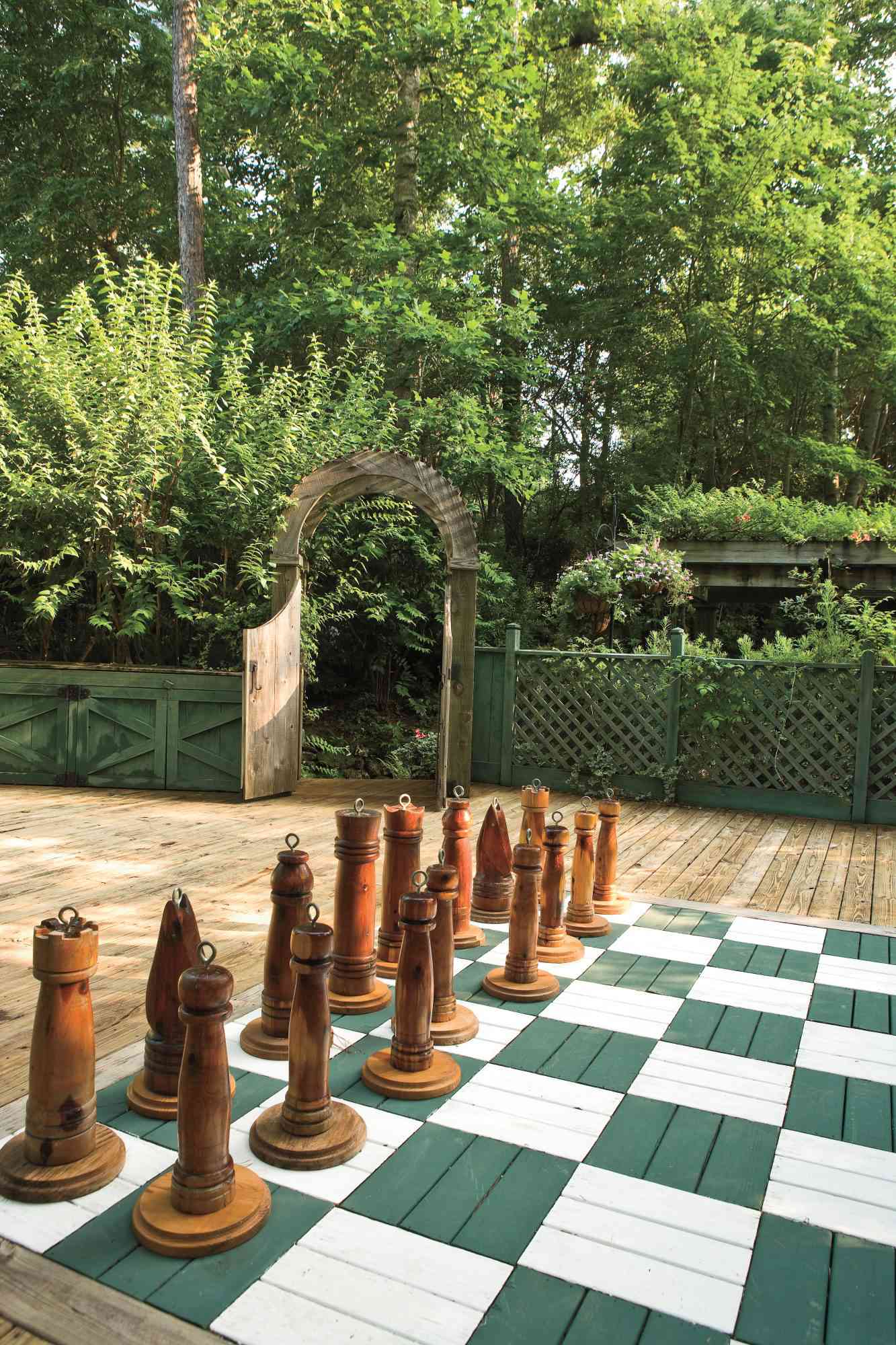 Chess pieces the size of children await visitors' opening move.
Classical Sculptures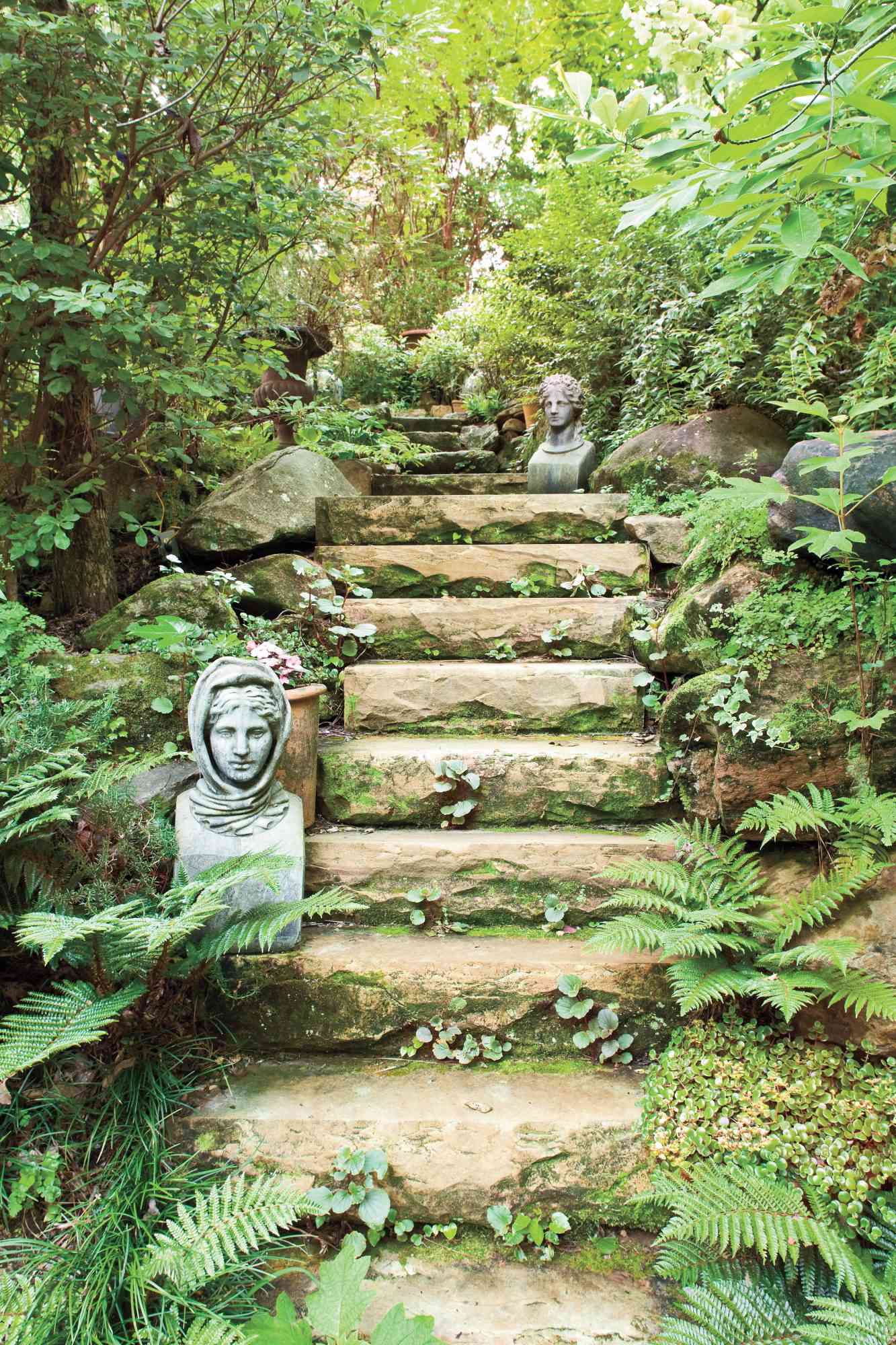 Classical sculptures contrast with informal planting in the garden.
Stone Starburst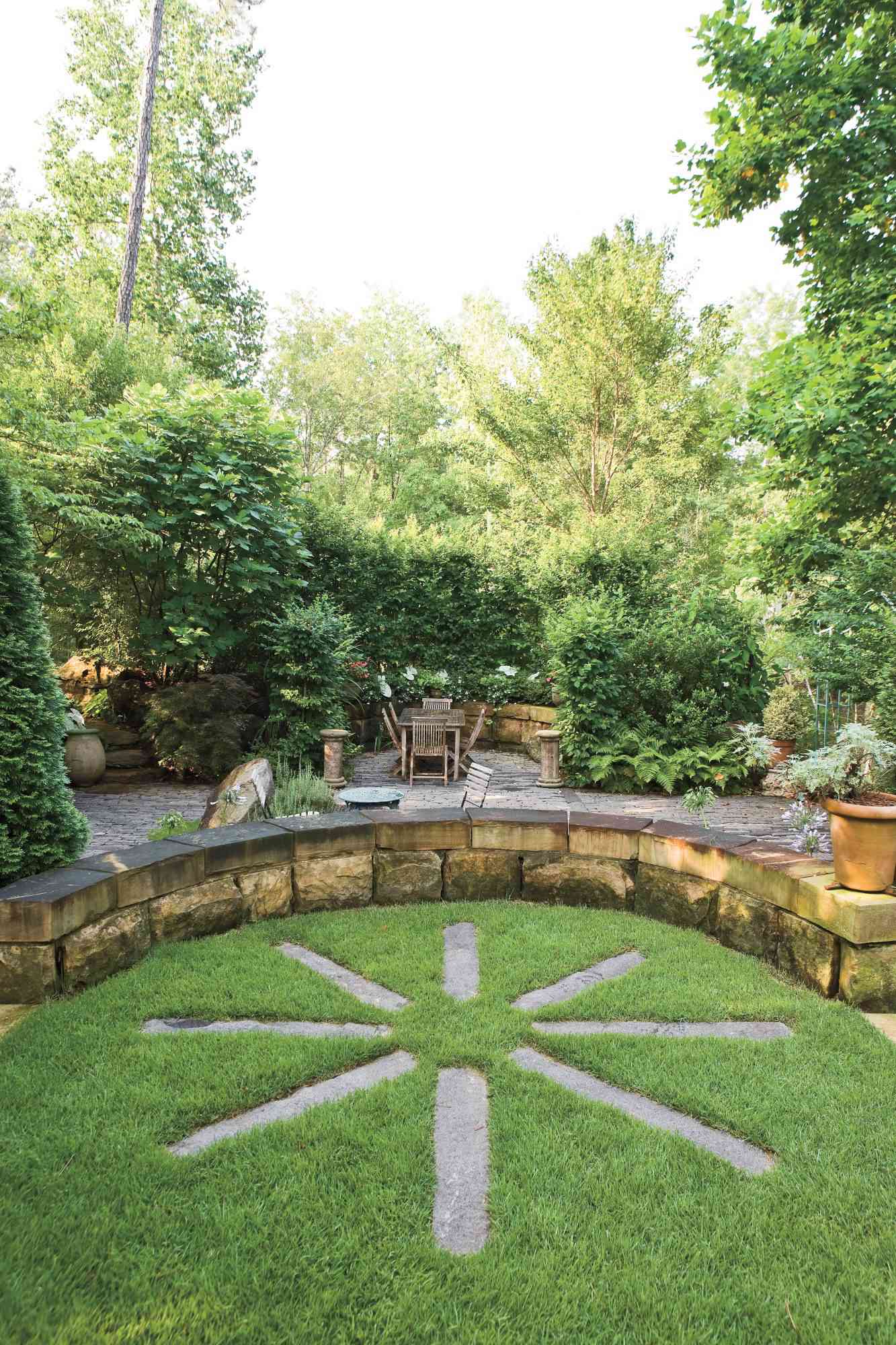 Stones set in lawn create a starburst.