Follow our handy tips for corralling your tools and making the most of your garden shed.
Wraparound Work Surface
To keep all of your tools and materials at hand, add more than one potting bench. Here, they wrap around the wall, so there's plenty of work surface and storage. open shelves above the sink are a great place to store watering cans and other frequently used items.
No-Fuss Floor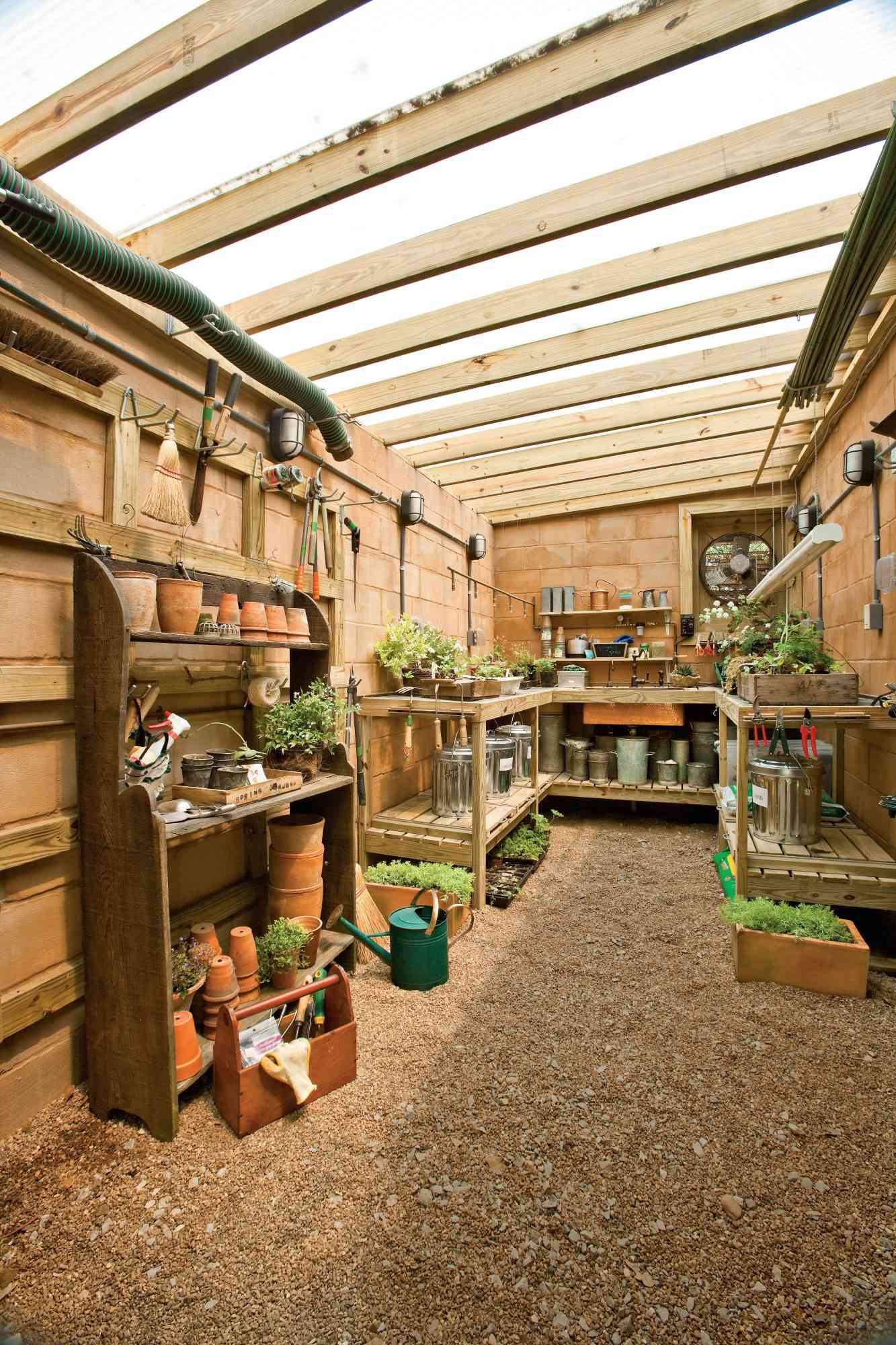 Six inches of fine, brown gravel spread atop the soil provides an inexpensive, fast-draining floor where water won't puddle. (Heavy, wheeled equipment is hard to maneuver in loose gravel, so you may want to go for a more solid poured concrete or paver surface.)
Easy Access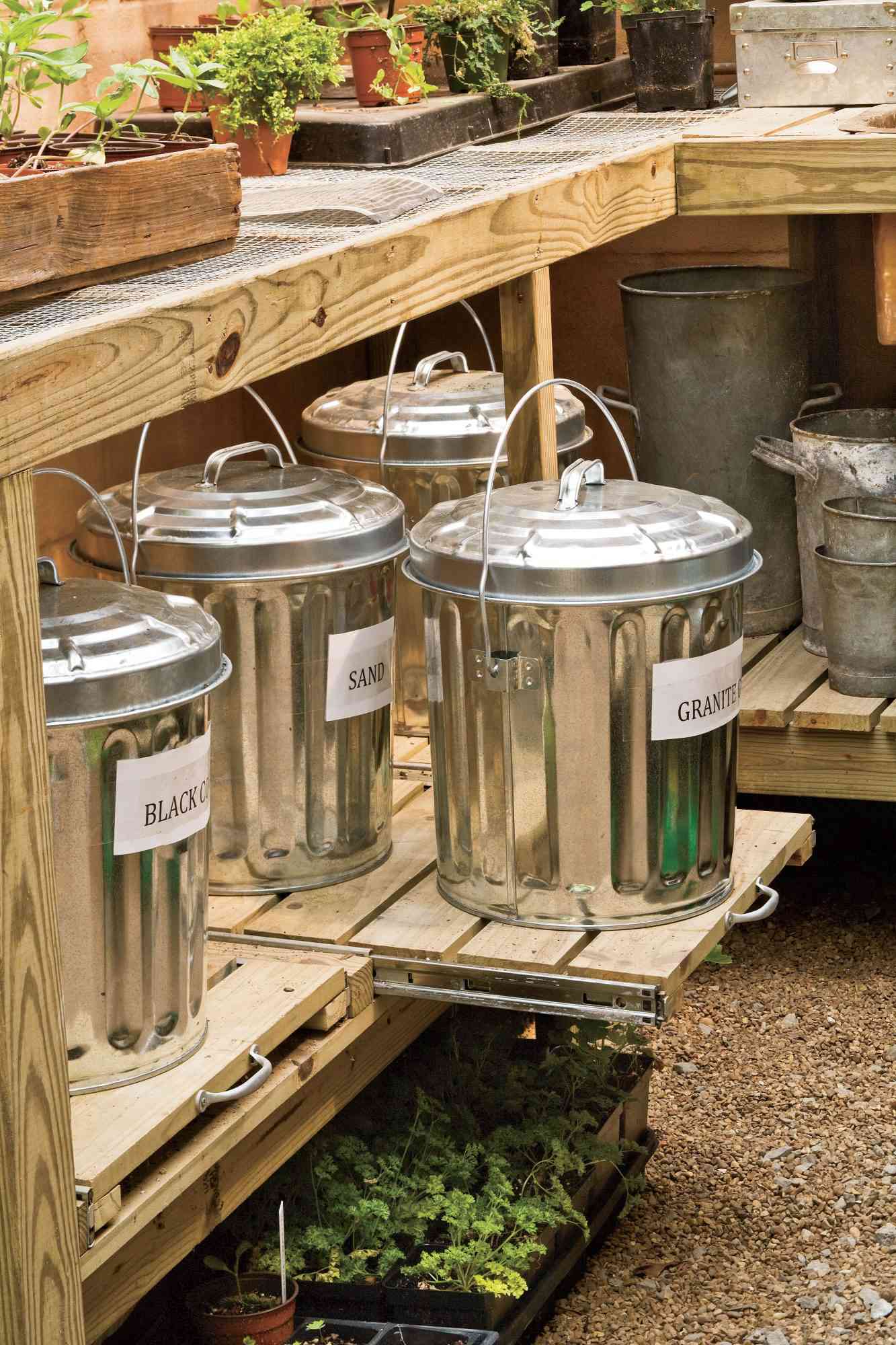 Sliding shelves on the lower level of the benches make it simple to reach potting mixes and other supplies without getting down on one knee or stooping. When you're finished, the shelves tuck back under the benches and out of the way.
Water Wise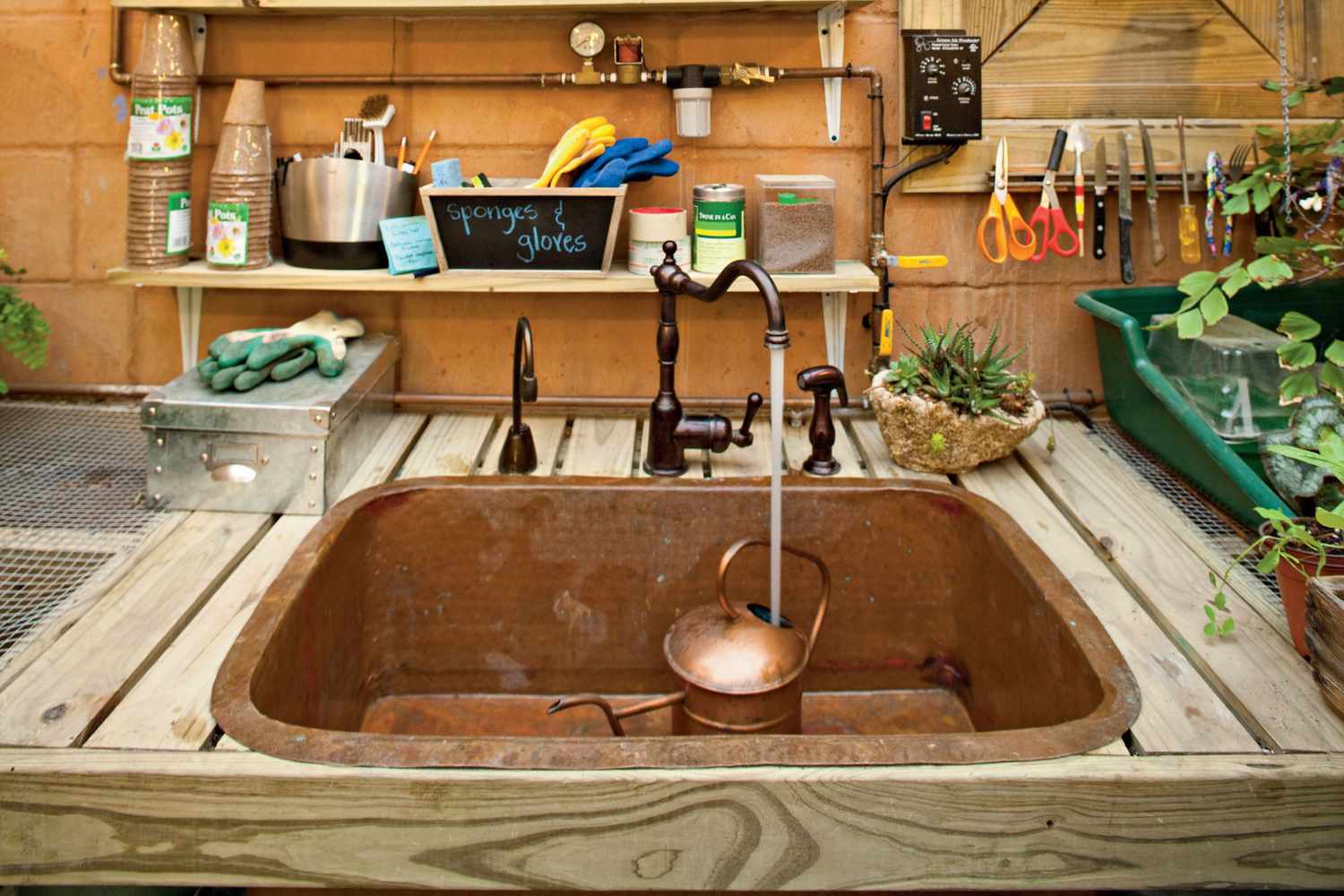 A sink comes in handy for rinsing your hands and for maintaining plants that like to be watered from the bottom. An on-demand tankless water heater supplies warm water to the faucet. Warm water wets dry potting soil faster than cool water.
Stick to It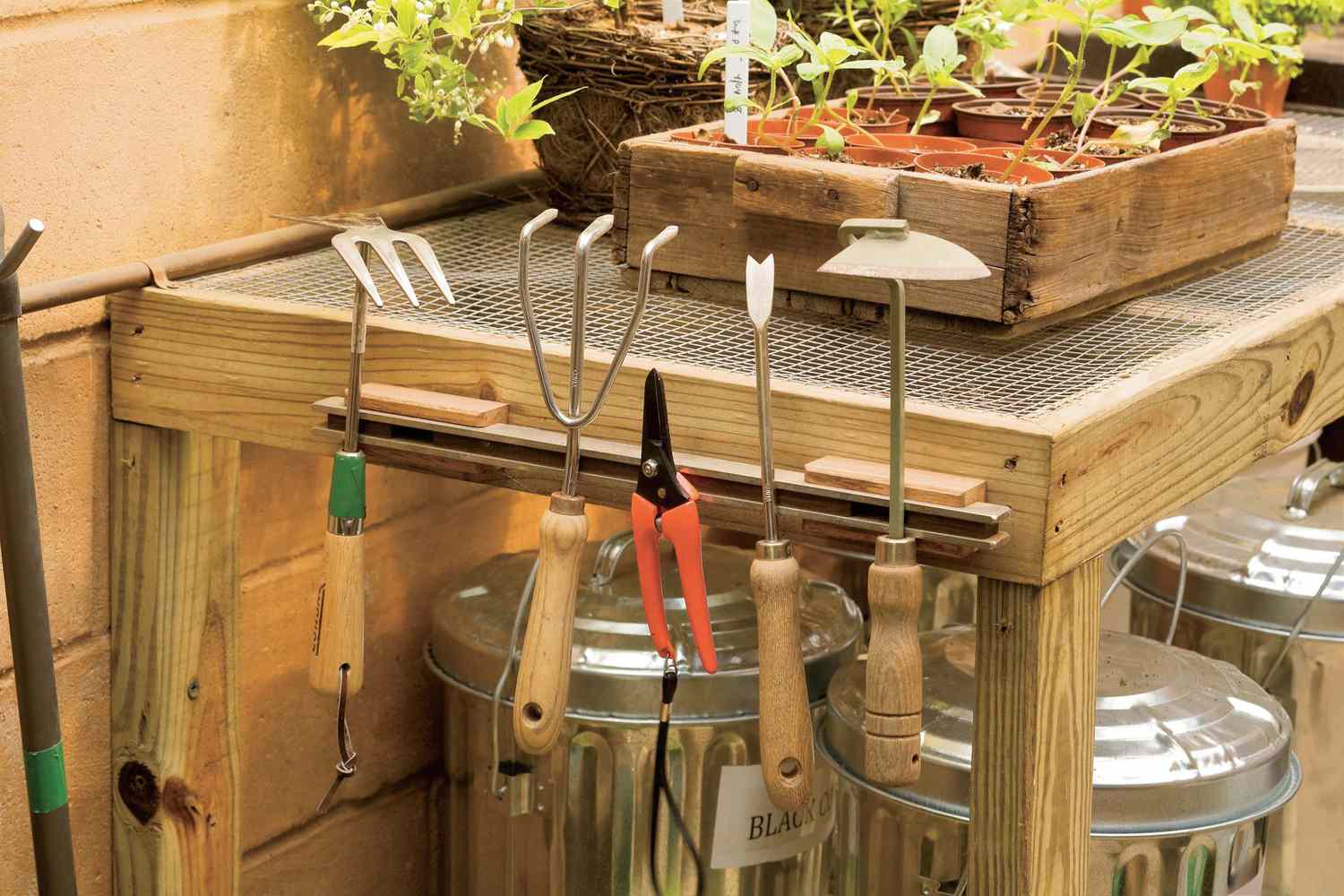 Attach a magnetic strip to the side of a potting bench to keep small steel tools handy and organized. (aluminum won't stick.)
Instant Drainage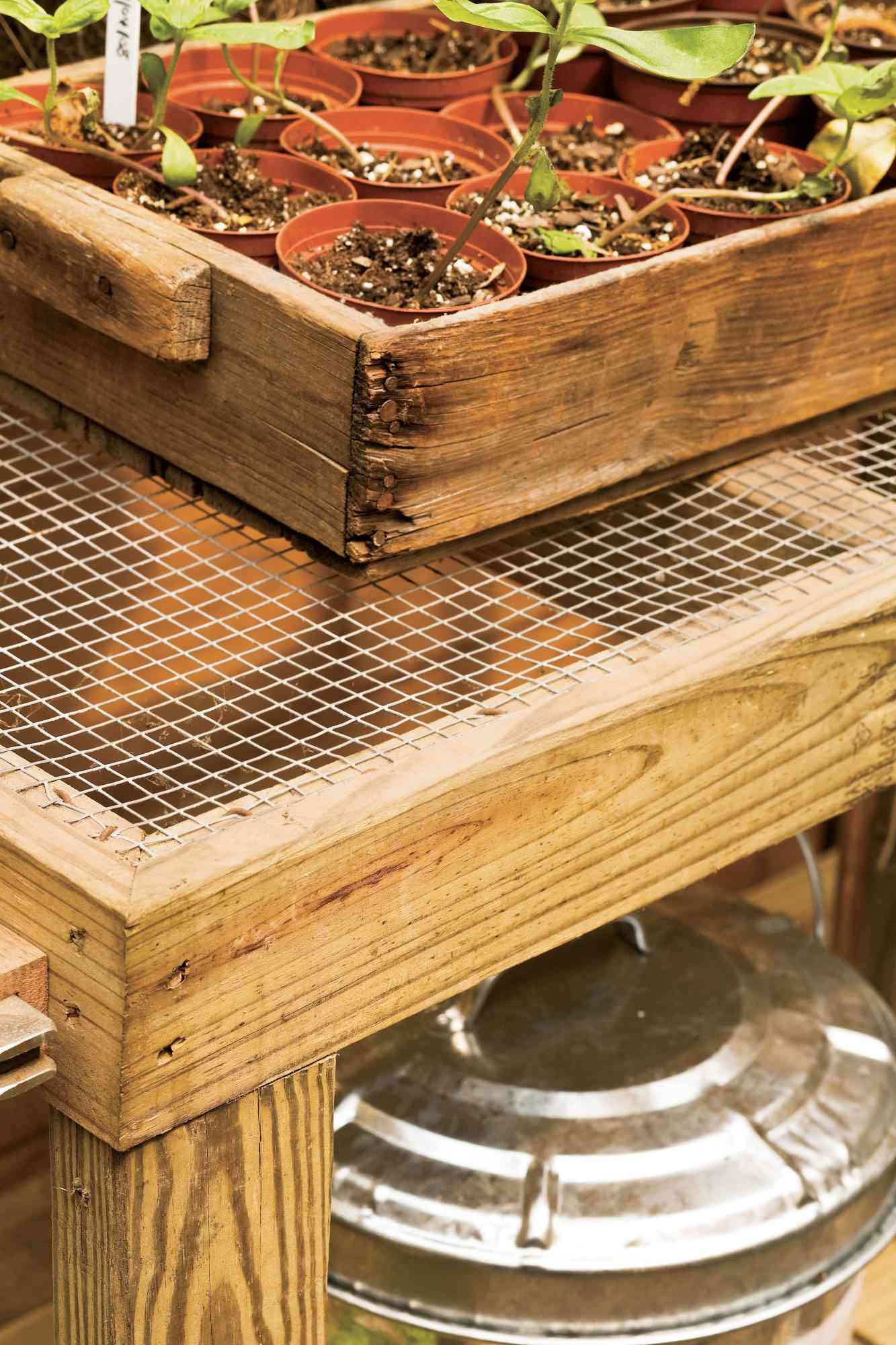 Tack hardware cloth atop pressure-treated potting benches for a firm surface that drains immediately with no mess.
Safe Storage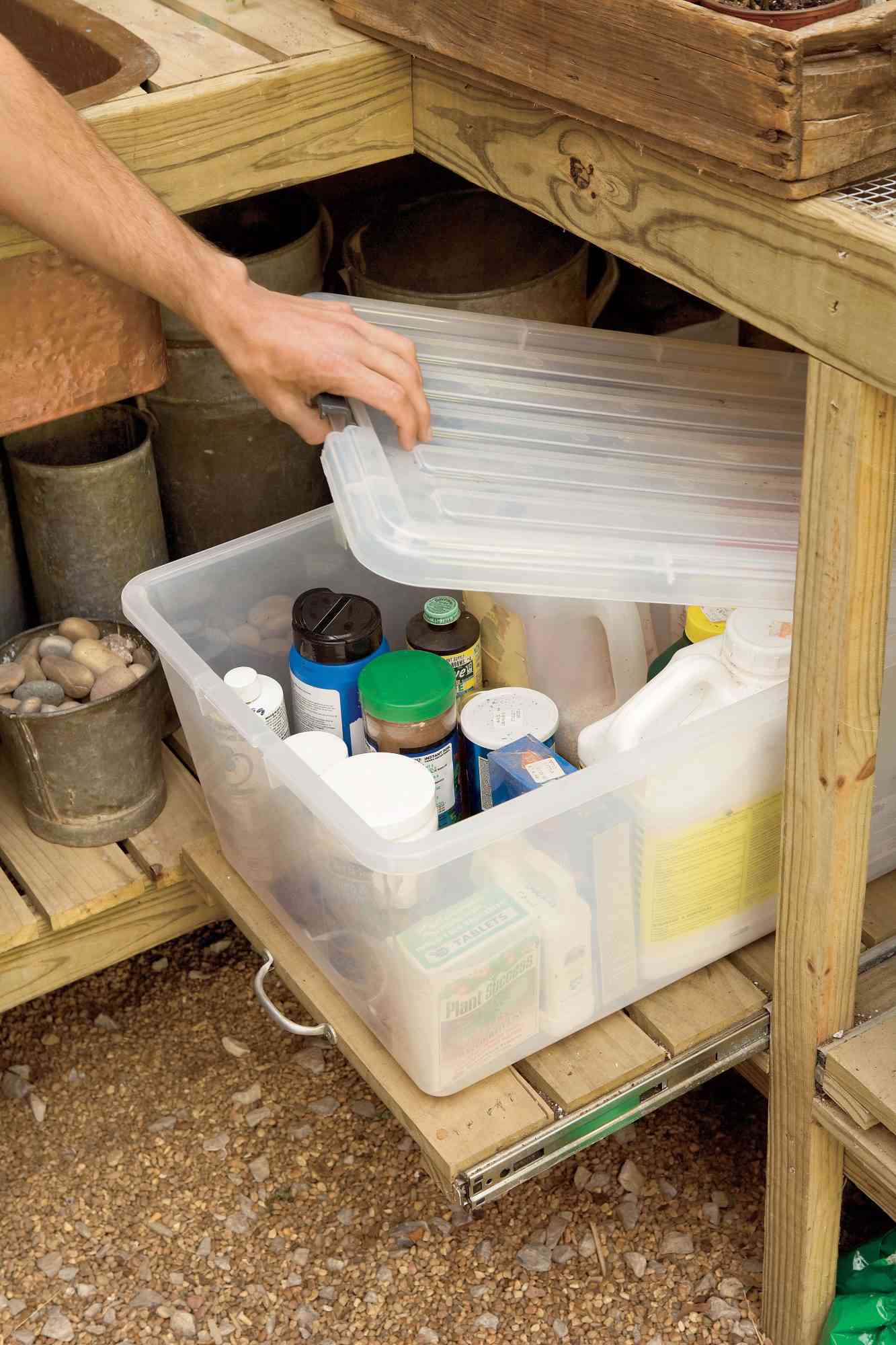 Secure smelly, toxic pesticides inside a plastic storage bin that rests on a sliding shelf. No smells, no spills, no problem.
Fungi Fighter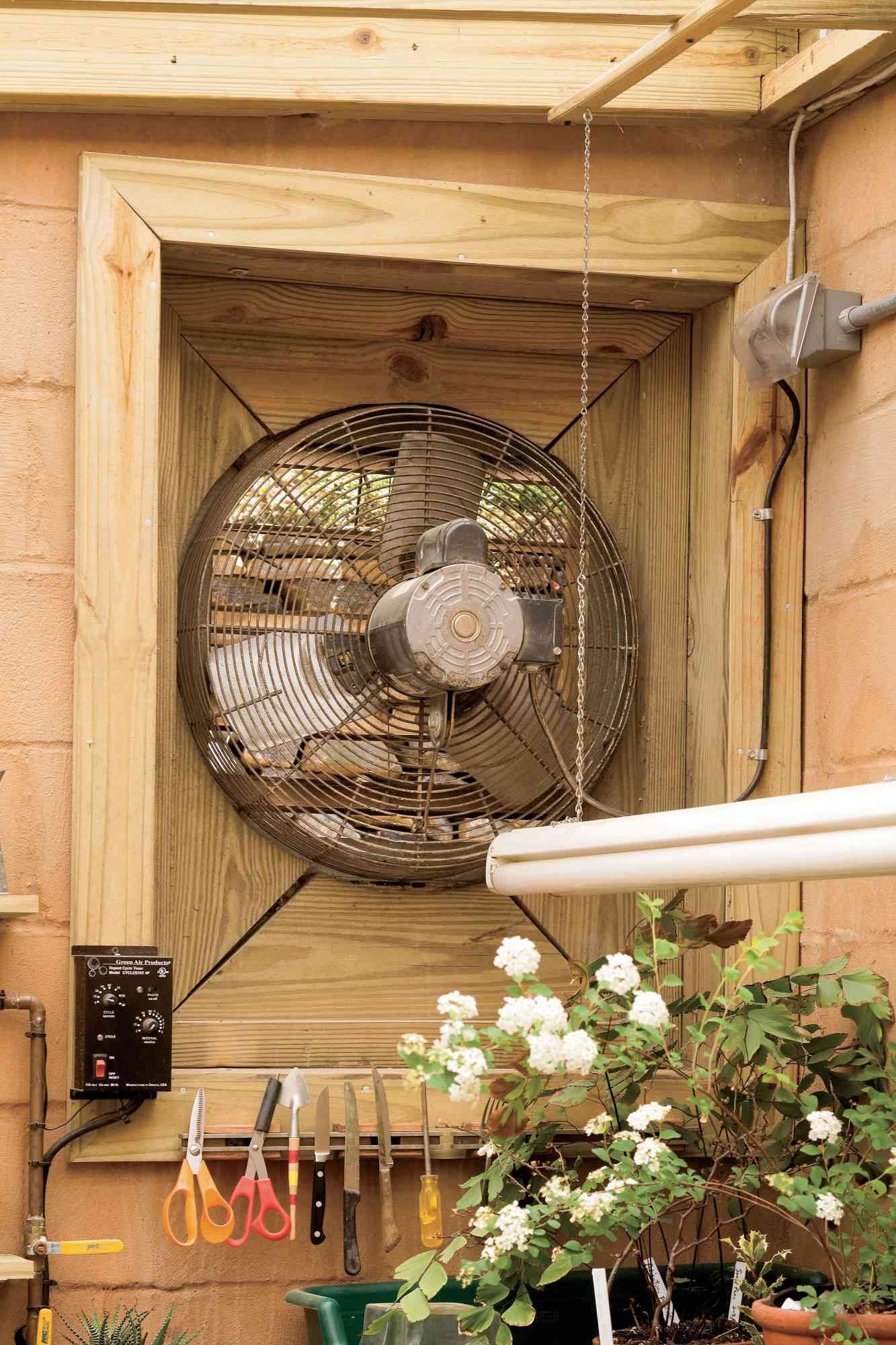 An exhaust fan keeps air moving, which prevents mold, mildew, and other fungi from growing.